Following on from the recent news that Double Eleven are the new developers of Prison Architect, as promised they just released a brand new update.
"Double Eleven has done an excellent job supporting Prison Architect on console since 2016 and the game's community loves what they bring to the table," Steacy McIlwham, Product Manager for Prison Architect at Paradox Interactive, said. "We are confident in Double Eleven's ability to continue improving upon an already great game and they have our full support."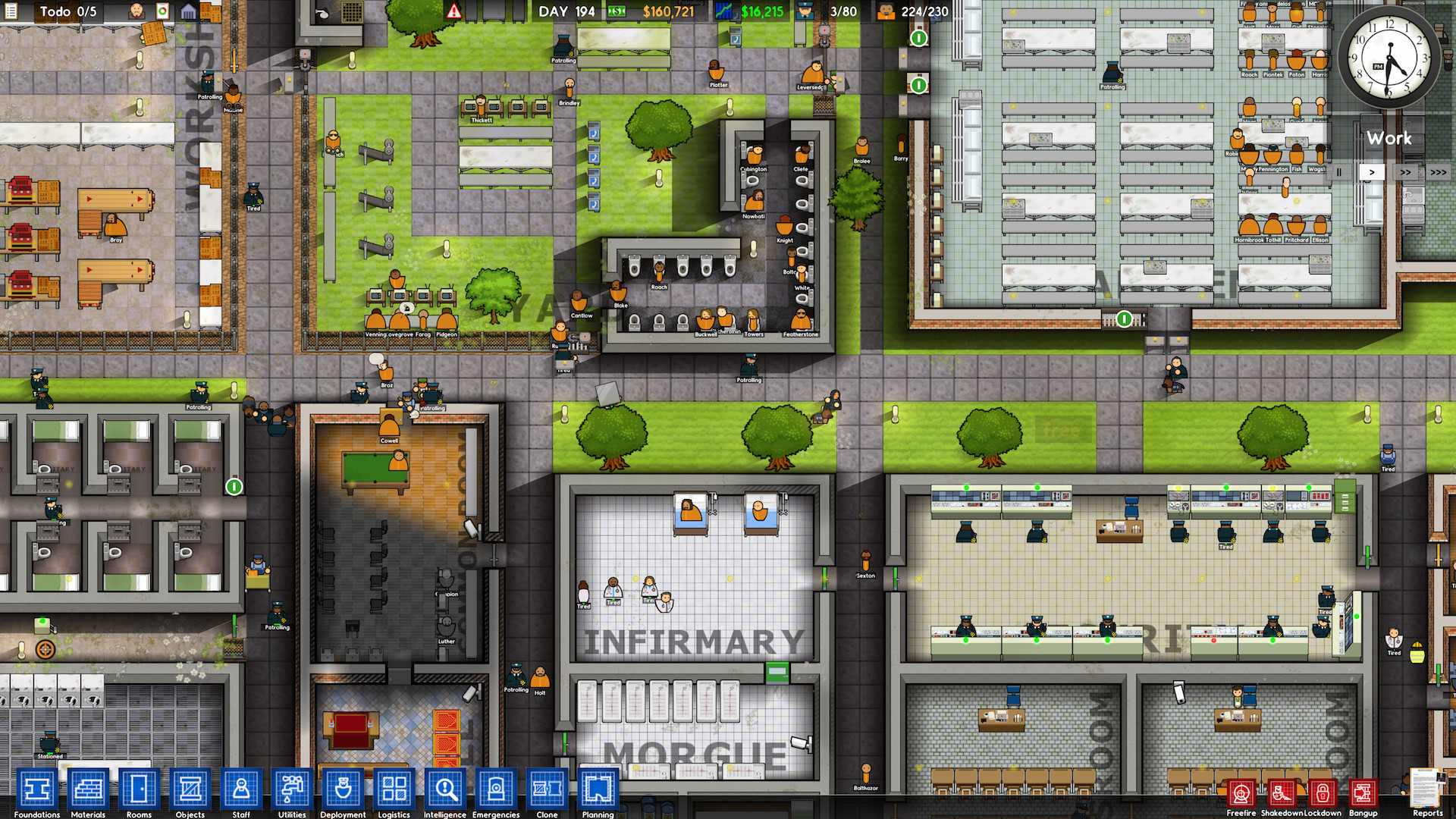 Additionally, Paradox Interactive also announced today that Prison Architect has officially sold more than four million copies across all platforms.
Thankfully, the Linux version continues to see attention as it should seeing same-day support for this latest update. See what's new below in "The Clink" update or check out this fancy infographic:
4 new floor tiles and 4 new wall types added
Increased the number of foremen that can be hired for larger prisons where foremen also teach programs
Added new sprites for missing orientations to many items. Aiming to provide full set of rotations to all objects in the future
Added "Guard Response" button that allows players to immediately send existing nearby guards to a location, instead of needing to hire additional guards to deal with incidents
New "Tunnel Search" button that allows the player to have guards search all toilets only, for hidden escape tunnels
Additional Quick Rooms added to the Quick Build menu, for quicker and easier room construction
Following prisoners and staff has been made easier, you can now double-click on them to enable
Very happy to see continued support of such an interesting building and management sim. I've spent a lot of time playing it, after supporting it personally very early on and I continue to be very happy with that decision.
It's also a great time to pick up Prison Architect, with it being 75% off in the current Steam Summer Sale. You can also find it on Humble Store and GOG. Doesn't seem that GOG has the update for Linux just yet, but as mentioned it's live for Linux on Steam.
Some you may have missed, popular articles from the last month: