After being in Early Access for over two years, We Need To Go Deeper from developer Deli Interactive is gearing up for an official release on August 1st.
We Need to Go Deeper is a 2-4-player cooperative submarine roguelike set in a Verne-inspired undersea universe. In the game, you and your crew must embark on many voyages into a mysterious undersea trench known as The Living Infinite.

To be successful in your mission, you and your crew will have to work together to pilot a submarine, as only with your submersible in-tact will you be able to live to see the bottom of The Living Infinite.
In the official announcement, they said the price is going to be increasing from $9.99 to $15.99 so if you were thinking of getting it you may want to think quicker if you wanted to save a little. After release, they said updates will still be coming, just not as often as they do currently. A special edition will also be offered which will include a PDF art book and an expanded soundtrack. They're also considering paid DLC as it "gets asked a lot".
Raw gameplay trailer: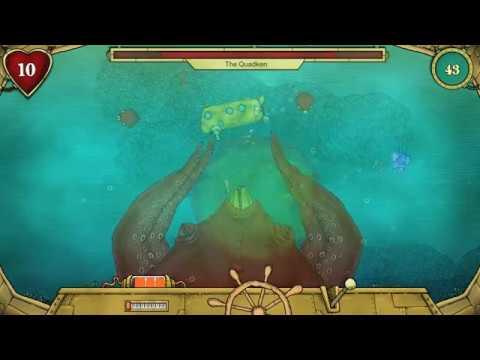 Since a supporter previously gifted a copy, I shall be taking a proper look at release. Last time I tried, I thought it could be fun but it was too rough for my liking. Nothing was explained, so I do hope they've vastly improved the onboarding experience for new players.
It's very similar to Barotrauma, although it has a might more colourful and playful style to it.
You can pick it up on Humble Store and Steam.
Some you may have missed, popular articles from the last month: