Valve continue to move at a rapid pace to improve their strategy game Dota Underlords, with the most recent patch adding in some new features that were needed.
Since entering Early Access last month, Dota Underlords continues to pull in a good amount of players with a 24 hour peak of over 97K. Not quite as impressive as when it first arrived, but it's only natural once the initial rush has subsided. I expect Underlords to have a good life though, Valve seem to have learned a lot of lessons from the failure of Artifact.
So what's new this week? They've now added a Scoreboard, which you can bring up by pressing TAB. It's pretty handy, since it tells you what Heroes each player has which is much quicker than looking at each board: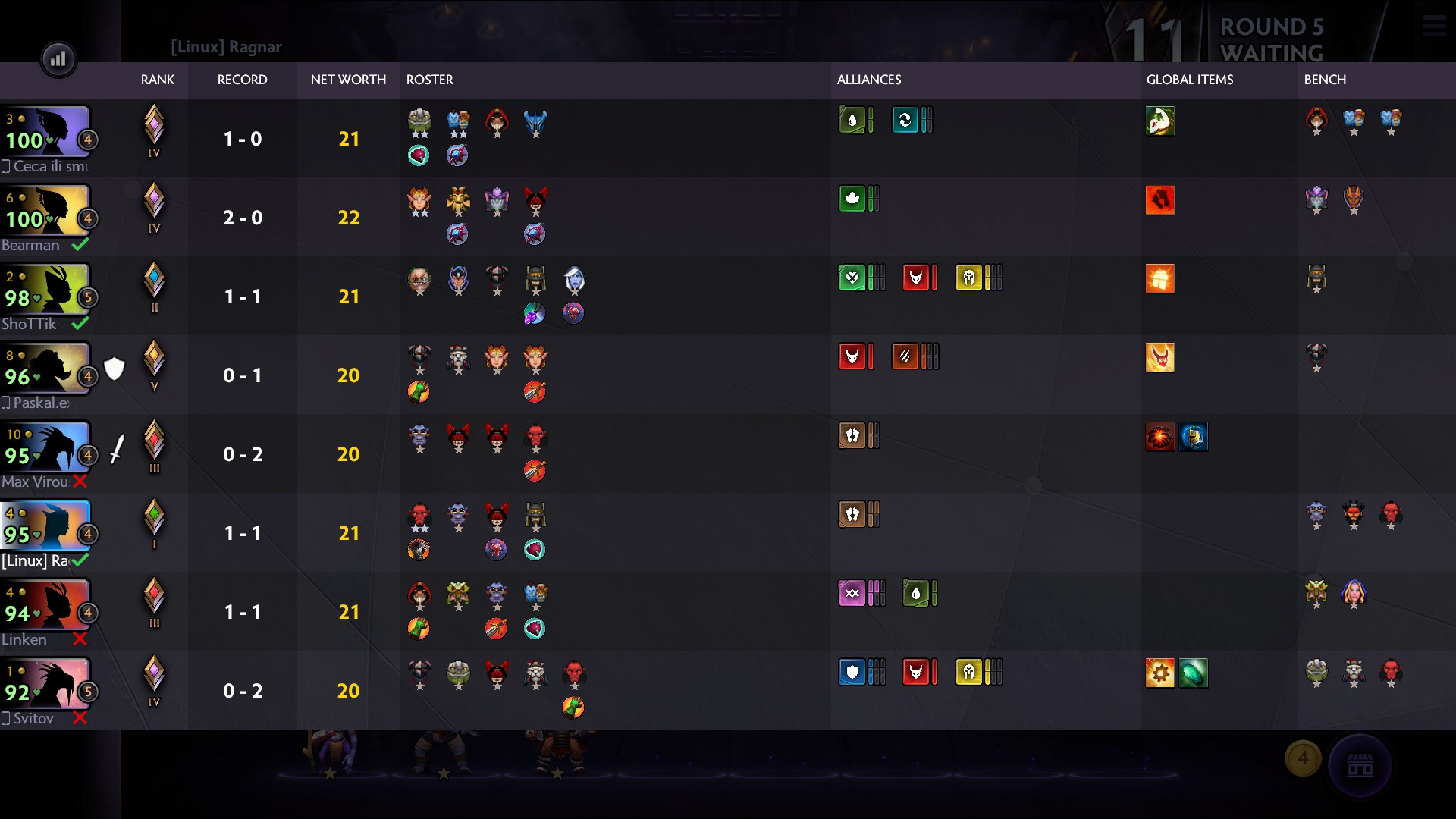 As for what else is new: Valve also adjusted the lighting on the board, to help brighten it up a bit. Also new is a Leaderboard on the official site, although it's extremely basic right now. There's some new visuals for the Kill Streak, you can find update notes in-game, Hero voice over is now spatialized to match where they're located, various UI improvements along with all the usual balance changes and bug fixes.
Next week we should see another interesting update too. Going by previous updates notes, they already mentioned that they will be adding in some progression. This will include a "Proto-Battle Pass" which will allow them to gather feedback on what does and doesn't work for it, along with seeing what players will want from it when Season 1 officially starts.
You can find Dota Underlords free on Steam.
Have you played it, are you enjoying it? Do give some thoughts in the comments.
Some you may have missed, popular articles from the last month: