With Streets of Rogue having left Early Access recently, I'm sure plenty were wondering how it's done on Linux. Turns out the developer, Matt Dabrowski, actually made some interesting comments about it.
Curiously, the comment from Dabrowski turned up at a place I didn't quite expect. A dubious website offering free download links to various games, where it seems Dabrowski turned up to warn people away from it and instead try the older version on itch.io to get a feel for it.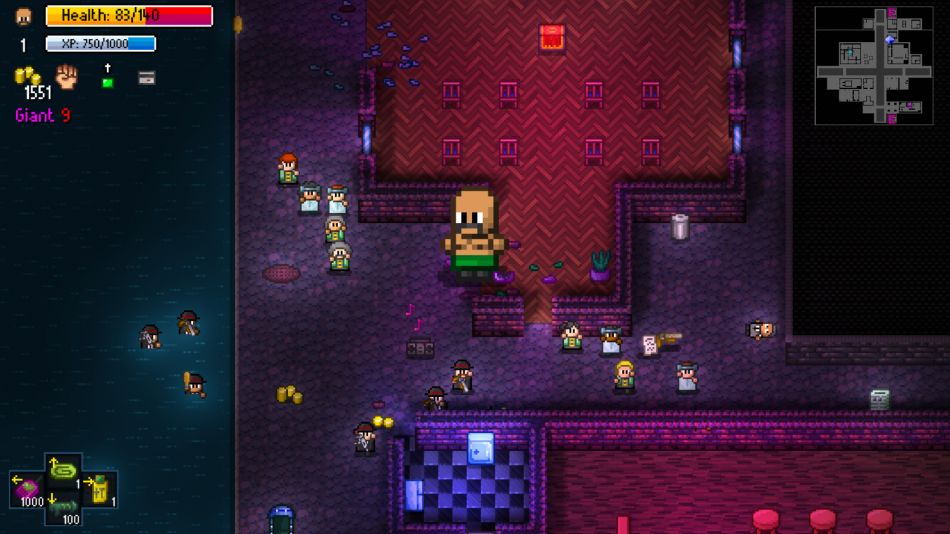 I won't link directly to the website in question, since I firmly believe you should support developers. However, you can see all their comments on their Disqus profile. Here's what they said:
Heya, porting to Linux basically involved telling Unity "make Linux build". Simple as it gets. There have been some Linux specific bugs that needed fixing, but nothing super major. Also more tech support involved, Linux users tend to have a lot more uncommon hardware/software configurations than Windows users do, which can sometimes have their own sets of issues with the game. I'm not sure what I would have done if I wasn't using Unity since I don't know how other engines handle things, but honestly I probably wouldn't have made a major effort toward it due to low sales (currently less than 0.5% of sales actually), unfortunately it just wouldn't have been cost effective. So yeah, convenience was definitely a big factor. Though I did always want Linux users to get to play the game if I had the opportunity to do so, and fortunately it worked out.
I like the honesty there. We really only got Linux support with Streets of Rogue because Unity made it easy enough to do so. This is important, since the lower the barrier the more likely a developer is to put up a Linux version. Thankfully Unity makes it simple most of the time if developers regularly test and ensure any plugins they go for support Linux too.
It's no secret I love this game, having livestreamed it on our Twitch Channel as well as writing about various updates to it since 2016, it's a game that's stuck with over a long period that not many others are able to (apart from Rocket League…).
You can grab Streets of Rogue on Humble Store and Steam. I highly recommend it, an absolutely fantastic time, a true riot to play with friends and just as hilarious by yourself. A game and developer worth your support for sure.
Hat tip to gutigone.
Some you may have missed, popular articles from the last month: