Well, this is certainly something unique. Kingdoms of the Dump, a SNES-styled RPG with plenty of modern touches is currently on Kickstarter. Two things make it interesting: It's made with the FOSS game engine Godot Engine and the two main creators are actual janitors chasing their dream.
The King of Garbagia has been trashpicked! Disgraced squire Dustin Binsley is blamed for the kidnapping and must embark on a mission to clear his name. Cross the Lands of Fill, uncover hidden secrets in the trash, and expose the evil organization trying to destroy the Kingdoms of the Dump!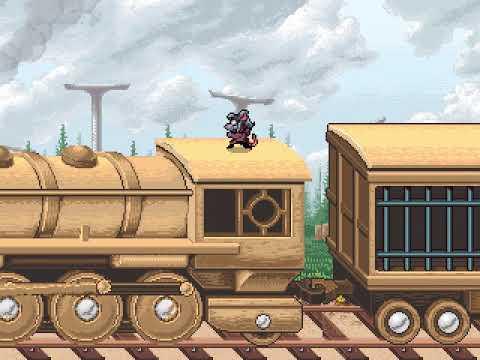 Game features:
A narrative based game with a quick moving story and interesting world
Jumping, climbing and other on-field skills to add to exploration and navigation
No random encounters
Turn based combat with a tileboard grid encouraging placement and movement
Timed hits! (Press a key during the peak of attack animation for a critical strike)
Quickly toggle between main characters to make use of their field moves
A large Mode-7 inspired World Map. (Travel by land, sea, and air)
SNES-inspired visual aesthetic with detailed environments and expressive sprites.
It certainly looks incredible, I love the character switching being available any time, necessary too as each character has their own unique ability which aids you while exploring.
What's also interesting, is that we were notified of this project by Rémi Verschelde, the Project Manager for the FOSS game engine Godot Engine which it's being made in. Verschelde themselves said they will ensure releasing it on Linux is effortless for the developer.
With the Kickstarter campaign, the developer is hoping to get at least $60,000 in funding to complete it. It's not due out for quite a while though, they said they're looking at a two-year development time so it's not likely out until 2022. Great games take time though and it looks awesome so hopefully this one gets funded.
Some you may have missed, popular articles from the last month: