This is quite exciting and very pleasing to see. Path of Titans from Alderon Games has hit the funding goal!
After writing about the IndieGoGo campaign starting only a few days ago, Alderon Games added a PayPal backing option to their official website. Their initial goal was only $25,234 and with both campaigns together they've managed to pull in $32,704 and they have 28 days left to go so hopefully they will get more than enough to bring us another great Linux game.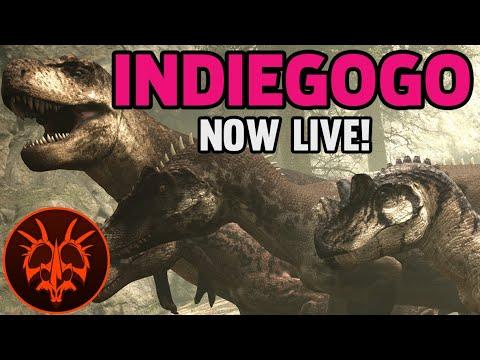 Some of the features that will be included:
Permanent characters with in-depth skin and trait customization
A complex questing system.
Group and Guild systems that allow for pack hunting and herd migration, with servers supporting up to 200 concurrent players.
Lush environment filled with AI dinosaurs and smaller prehistoric creatures
Swimming, diving, and fishing in both lakes and rivers.
Cross platform functionality, play the game from your PC with your friends on mobile and vice versa.
Powerful modding tools with extensive documentation, and a backend allowing modders to deliver their content to other players.
I could happily see myself running through the world as a Dinosaur. We have all sorts of survival games from running with Dinosaurs in ARK (although their Linux version is bad), facing waves of Zombies in 7 Days to Die and so on but not many survival games have you as the creatures instead of a Human.
They've already hit the first stretch goal to add in the Anodontosaurus as a playable dino, with the next goal at $35K to provide an official Deathmatch mode on a smaller map. They should easily hit that and it would be a pretty fun mode.
Modding support could be fun! Imagine a Battle Royale in Path of Titans, where instead of some sort of storm coming in, massive meteors come crashing down to push everyone to the middle. If someone doesn't make that mod, I will be surprised.
Head over to the IndieGoGo campaign or the official site for more info.
Given that it's got enough funding, it has been added to our dedicated Crowdfunding Page.
Some you may have missed, popular articles from the last month: