Today Proxy Studios and Slitherine have released the latest DLC for the turn-based strategy game Warhammer 40,000: Gladius, with the Chaos Space Marines making their way across the planet.
Also available today is a big save-breaking patch. Update 1.3, which is actually a pretty huge patch for the game adds in new items, new achievements, new tips, new settings, performance improvements, fixes to the AI, save game format improvements to reduce UI lag with large saves, a mod management screen and there's quite a bit more. Good to see it really well supported a year after the original release.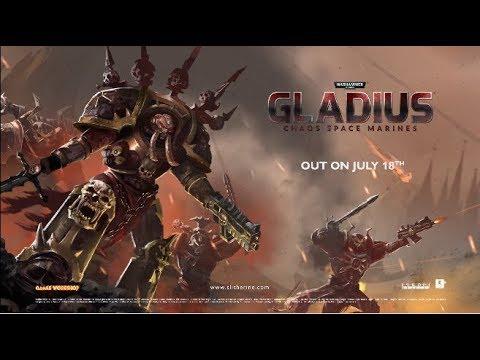 Feature highlight:
Boons of Chaos - Champions who prove themselves in battle might find boons bestowed upon them by the Dark Gods, and even rise to the rank of Daemon Prince. But beware, for the Gods are fickle, and those who they do not consider worthy will be transformed into Chaos Spawns instead.
Veterans of the Long War - Chaos Space Marines have fought a 10,000 years long war on the Imperium and its Corpse-Emperor. All servants of the Imperium are their arch-enemy: as thus all Chaos Space Marines units have experience in fighting against Space Marine units and gain increased morale and melee accuracy.
Unholy Rites - Chaos cities are designed to glorify the Dark Gods and torture their inhabitants in the Gods' name. Population is a resource that Chaos Space Marines can use for unholy rites, granting significant temporary boosts depending on the God which is being worshipped.
Mark of Chaos - Worship any of the four Chaos Gods, and spend influence to gain unique permanent buffs to individual units. The Dark Gods are generous!
I have enjoyed quite a number of hours in it before this, especially with the previously released Tyranids DLC. It is a good game, great if you love both strategy games and Warhammer. I would still like the combat animations to be a bit more exciting but the rest seems good.
You can pick up the game and DLC from Humble Store, GOG and Steam.
Some you may have missed, popular articles from the last month: