Leaving Early Access today after nine months with a fresh update is Elemental War, a Tower Defense game from Clockwork Origins.
This one is a little unusual, in the way that unlike a lot of Tower Defense games there's no story campaign to play through. Instead it offers multiple game modes for single-player including a standard 60 wave defence mode, a survival mode to go as long as you can and a hero mode where your enemies are given random abilities. On top of that, there's also a level editor and a versus online mode to send waves against other players. You can see some gameplay from a recent developer video below: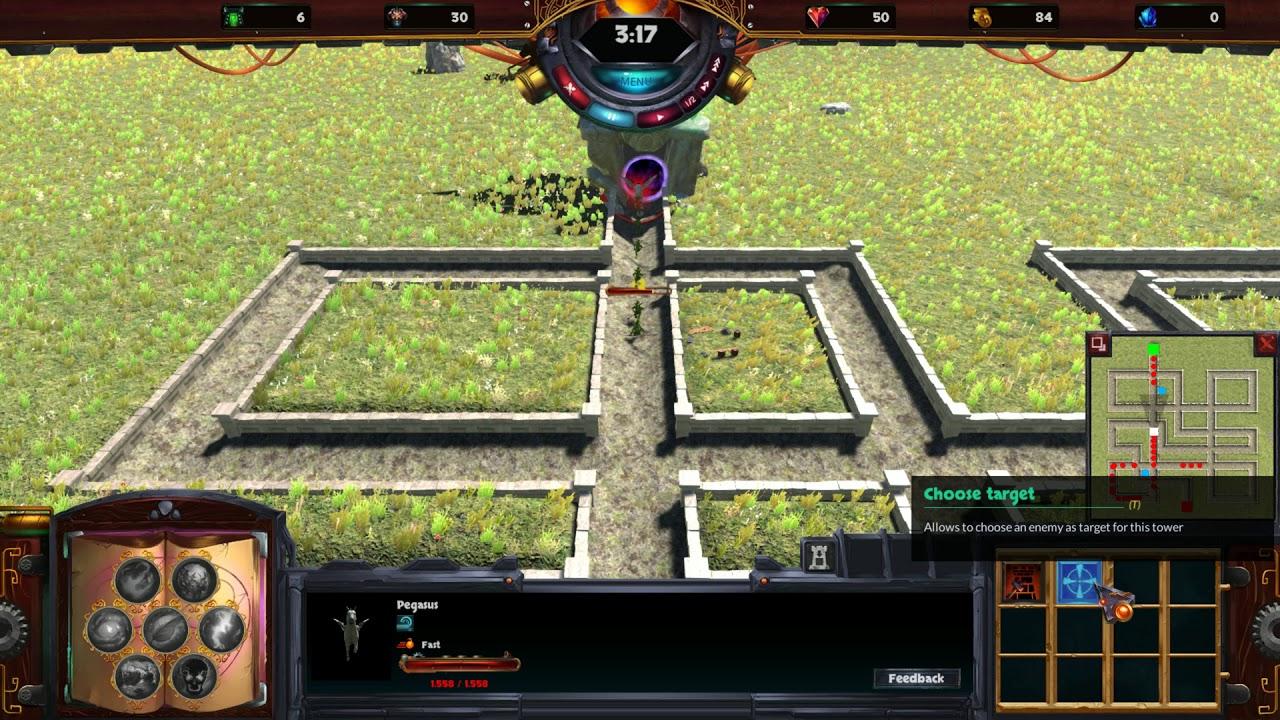 Feature Highlight:
65 different towers from a Ballista to a Volcano
3 singleplayer modes: Classic Mode, Survival Mode, Hero Mode
47 items from a Mithril Chassis to Deadly Poison Bombs
48 monster abilities from Gold Rush to Invincibility
7 settings from desert to ice world
21 different skills in multiplayer with multiple upgrades
107 different monsters containing 21 elementals
20 quests for bonus items in Hero Mode
Truthfully, I haven't had the best time with Elemental War. After playing through quite a lot of Tower Defense games, nothing in Elemental War really stands out. I find the interface far too large and overbearing, making me feel boxed in. The zooming feature is rubbish too, requiring some heavy flicks on the mouse wheel for it to do anything and it jump-zooms, rather than smoothly scrolls in towards the map.
The difficulty even on the highest mode is simply too easy and I end up bored with it. Most of my time was spent staring at a new wave appearing, then dying as soon as they enter the level due to the ability to just place towers right outside the portals. There's just no challenge in it.
I did like the upgrade system though, taking down special enemies and then using their element to upgrade a tower. That's pretty cool but apart from that, it's just another TD game that doesn't really stand out from the crowd. Shame.
Find it on Steam if you want to try it.
Some you may have missed, popular articles from the last month: