Warhammer 40,000: Mechanicus - Heretek, the first DLC for the turn-based strategy game is now available.
If you're a Warhammer fan, Mechanicus is a game not to be missed. Focusing on the Adeptus Mechanicus, which doesn't usually get a lot of screen-time in games. No messing around with Space Marines, no hiding behind cover. A pretty streamlined game, but very atmospheric and fun to play through. Even if you don't usually appreciate Warhammer, it's still a good strategy game.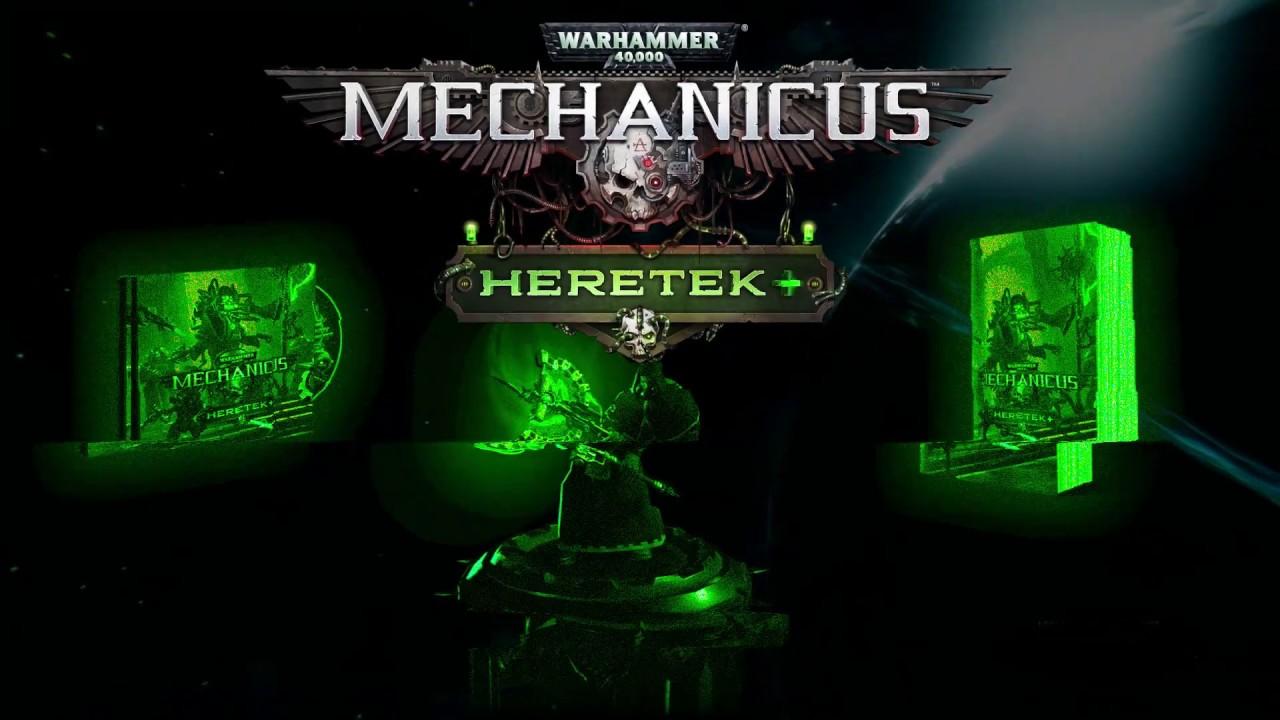 The Heretek DLC isn't exactly big, with a modest set of features that seems to be more of the same goodness that the main game is full of. Heretek sounds good though, with it exposing the civil unrest within the Adeptus Mechanicus itself.
Feature Highlight:
New Discipline to utilise: Unlock the Xenarite. A discipline that is specialised in using xenotech, a largely forbidden practice for those that follow the Omnissiah! Plus all new augments for you to customise the appearance of your Tech-Priest.
5 new missions: Experience five new missions based in the Ark Mechanicus, each with a new delivery system for narrative. The choices you make will impact the battle for that mission.
New weapons to discover: Xeno-altered weapons open up devastating possibilities, coupled with support tech that opens up new play styles.
Two new Troops to command: Sicarian Infiltrators and Ruststalkers are now available to unlock. Pass through Necron and Heretek limbs alike with the Transonic Blades of the Ruststalker or take the stealthy route with the Infiltrators and spring an unexpected ambush.
New but familiar enemies to face: Face your fellow brother Tech-Priests in an internal conflict over Necron xenotech while also holding back the wakening of the Necrons.
New mission environment: Experience combat inside an Ark Mechanicus for the first time in Warhammer 40,000 history.
You can pick up the game and the DLC on Humble Store and Steam.
Additionally, both the game and the DLC were released today on GOG too, although the Linux version is not yet up despite it being advertised as such. Update: GOG removed the Linux icon now.
Some you may have missed, popular articles from the last month: