After leaving the strategic zombie survival rogue-lite Deadly Days to cook for a while, it's had a few major updates while in Early Access and it's really coming along nicely.
In Deadly Days, your task is to manage a group of survivors as they go through looting various locations while you progress towards finding a cure. Every game is different with a new set of survivors with their own abilities, a different set of missions to go through and so on. As you explore various locations, you guide your crew around the map to find loot, while they automatically use their weapons (or with you manually aiming) to deal with all the Zombies around.
Looking over recent updates they've added in quite a lot to the game since I last checked it out. There's an entirely new intro, a new main menu, an interactive tutorial to help you understand what to do, a Daily Challenge mode, the start of some Twitch integration, animated trees that can be destroyed, more visual feedback, a new sparkle effect to show you what your survivors can interact with when looting (really helpful), new powers available to you, new items to find, optional objectives you can do during looting missions and loads more.
Here's a fresh look at a few minutes of it: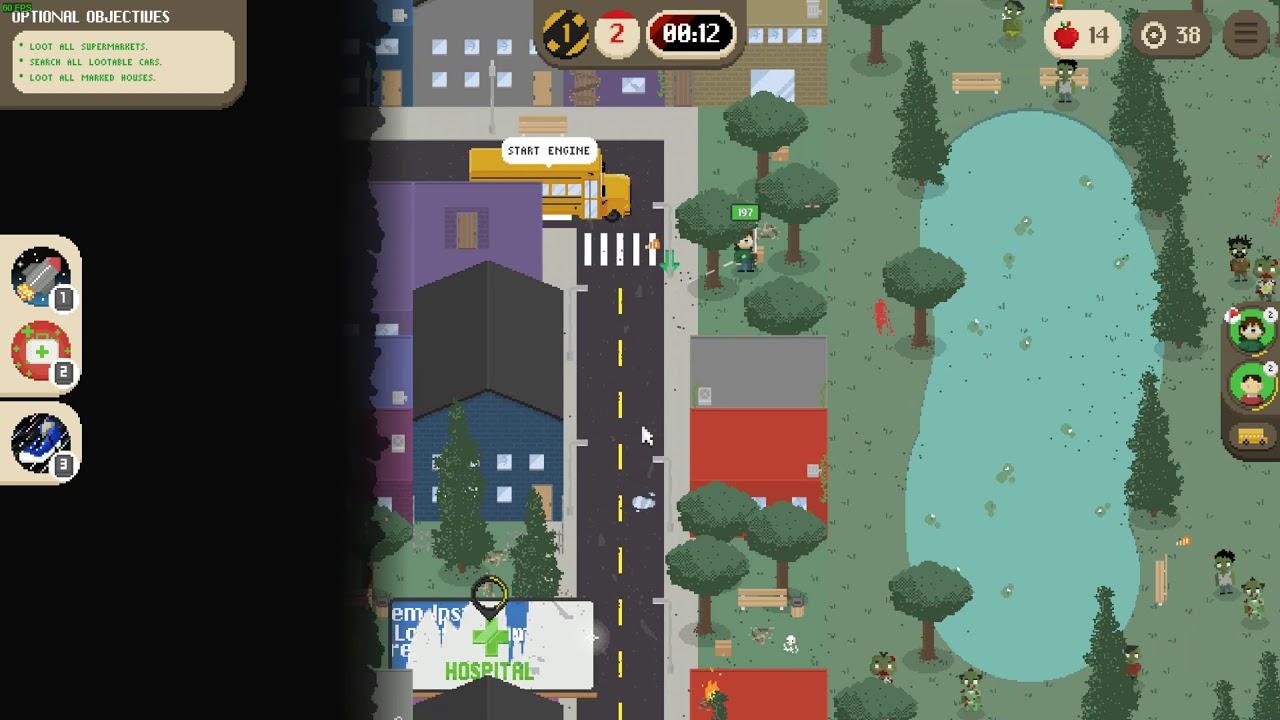 A pretty good squad management survival game, one I'm enjoying more and more. While slightly relaxing clicking around in the first few levels, once the threat level starts to increase it really does become intense. Thankfully, as you loot you will gain access to much better weapons and abilities, but once you stay a bit too long the hordes can get pretty difficult to deal with.
The progress on Deadly Days has been impressive. Deadly Days started off confusing and extremely limited, but now it's turning into a fun game overall.
You can find it on Steam in Early Access.
Some you may have missed, popular articles from the last month: