Slay the Spire, the absolutely brilliant fusion of a roguelike and a deck-building card game released with Linux support in January, now is your chance to win a copy.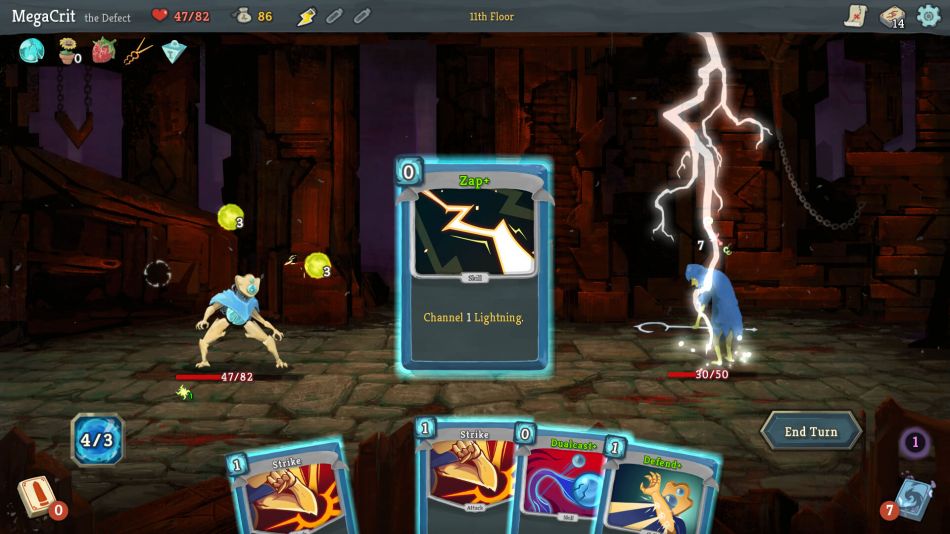 As a reminder, here's what Slay the Spire features:
Dynamic Deck Building: Choose your cards wisely! Discover hundreds of cards to add to your deck with each attempt at climbing the Spire. Select cards that work together to efficiently dispatch foes and reach the top.
An Ever-changing Spire: Whenever you embark on a journey up the Spire, the layout differs each time. Choose a risky or safe path, face different enemies, choose different cards, discover different relics, and even fight different bosses!
Powerful Relics to Discover: Powerful items known as relics can be found throughout the Spire. The effects of these relics can greatly enhance your deck through powerful interactions. But beware, obtaining a relic may cost you more than just gold...
You can also some some previous thoughts of mine about it here.
What do you have to do to win?
Since it's a deck-building card game, how about you draw your own card and include it in our comments.
Who can enter?
Anyone.
When does it end?
I will pick a winner Friday evening UTC time. The winner will be sent a Personal Message on here with a Humble Store gift link.
Why are you doing this?
Humble Bundle sent over a copy of the latest Humble Monthly which includes it. I already own Slay the Spire so I would love for someone else to get the chance to enjoy it, while also appreciating your wonderful attempts at art.
Slay the Spire is available on Humble Store and Steam.
Some you may have missed, popular articles from the last month: