Encodya, the upcoming science fiction point and click with a free demo on itch.io, is now on Kickstarter. While the demo showed a rather ordinary day of orphan Tina and her Robot SAM-53, she'll be going on real adventures in the full game.
The beautiful game the author attributes to "the sweetness and creativity of Studio Ghibli, the setting and atmosphere of Blade Runner and the humor and game style of Monkey Island", is looking for at least 27,500€ (~$30,800) in funding. The first stretch goal is 32,500€ for three additional languages, namely Italian (the developer is Italian by origin), German (we are the home of adventure games, right?) and Spanish. The second stretch goal promises an additional hour of gameplay with extra puzzles, locations and characters if 45,000€ is reached. Additional stretch goals would be unlocked later.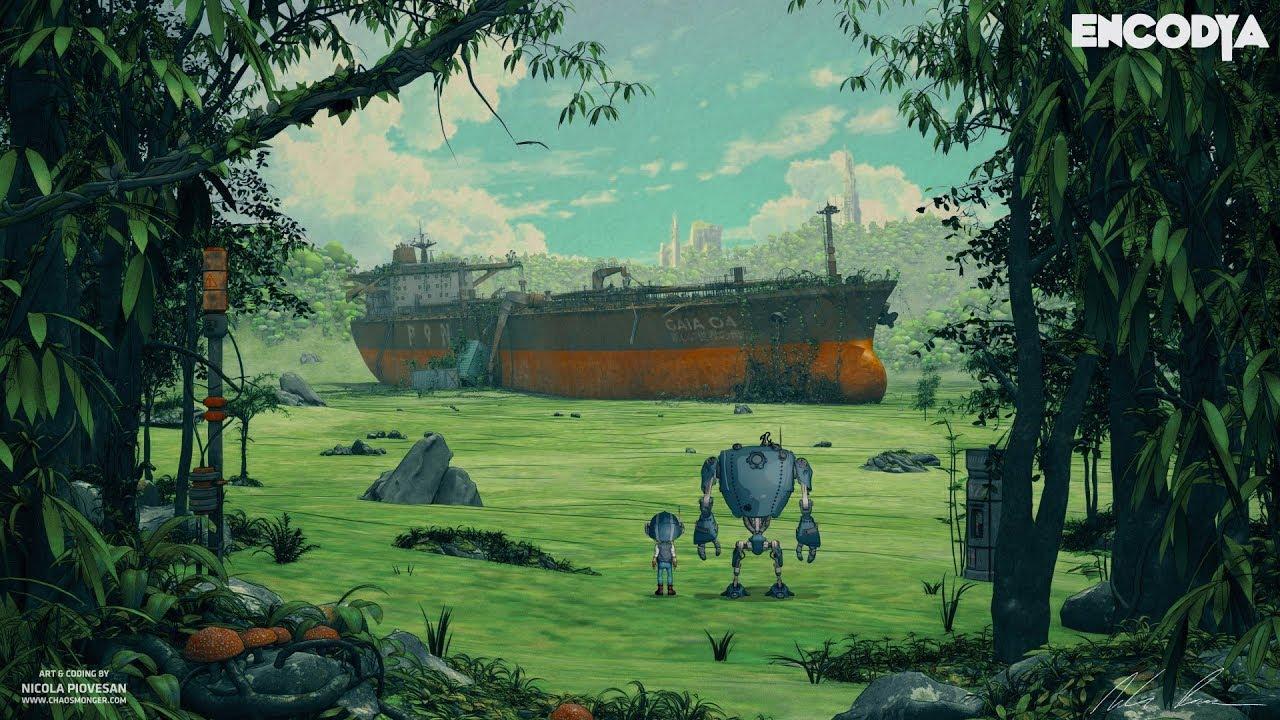 The game has lots of Kickstarter tiers, starting with 5€ for "eternal gratitude" and an entry in a hopefully long list in the credits, going over 25€ for the game in digital form (20€ for the early nerds/birds), over various featurings in the game (phone book entry, neon sign, item name, poster, "walker" NPC, game character, robot), up to your own page in the game credits (if you happen to have 5,000€ ready for it). There will also be a physical box, but it will take you 200€ to get one.
The main author of the game, Nicola Piovesan, not only delivered on both previous Kickstarter projects but takes pride in having delivered them on time. He was dedicated to supporting Linux during the tests already and worked around the problems that arose. You can (and should!) check out his ability to deliver for Linux by downloading and playing the demo version of Encodya.
You can find the Kickstarter here.
Some you may have missed, popular articles from the last month: