Bloody Rally Show is an upcoming indie 2D racer from Game Hero Interactive, releasing either late this year or early next year it's currently in Beta and it's running well on Linux.
It's a game I briefly covered back in late March, I've not really followed it too closely until now. Recently though, the developer confirmed on Steam they will "never" release on the Epic Store, as well as the game being DRM-free on Steam as the Steam integration is going to be completely optional so you can copy it away from Steam and it will work fine.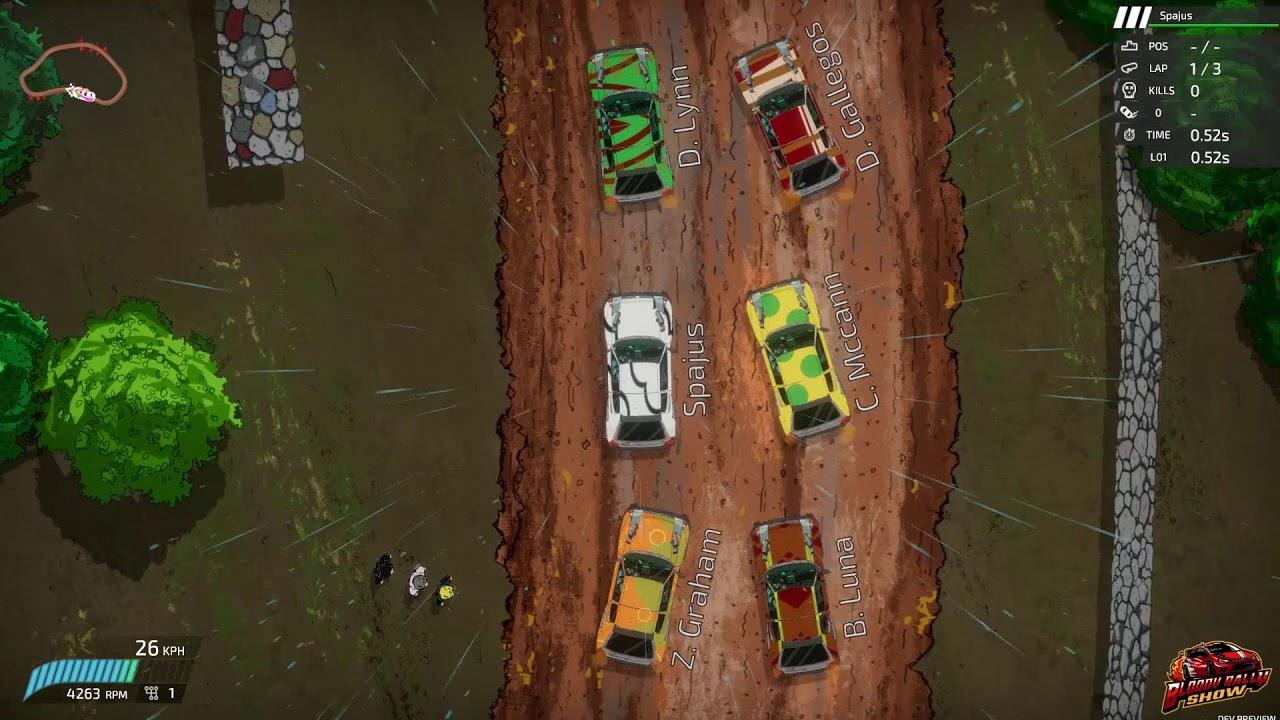 Speaking to the developer today, they fully confirmed Linux support to me and mentioned that "Linux gets same treatment as Windows and OSX" as it's always kept up to date. Now that's how it should be done!
Feature Highlight:
Satisfying arcade-style car physics (handling, drifting, speed)
Infinite amount of randomly generated Race Tracks
Campaign mode, with both single player and local co-op
Possibility to share your custom built cars and tracks on Steam Workshop for others to enjoy
Racer XP and level-up
Campaign mode with missions and AI storyteller
Car tuning and upgrades
Custom paint jobs and racer avatars
Split Screen Local multiplayer for up to 4 players
Configuration setting to turn off blood (for family friendly split screen racing sessions)
Races with 100 opponents!
Ramps and jumps
High quality OST with dozen of full-length tunes
Game Hero Interactive also provided me with Beta access and I can confirm it's running nicely (at least on my main PC with Manjaro). So far, I haven't encountered a single issue with it and performance is good.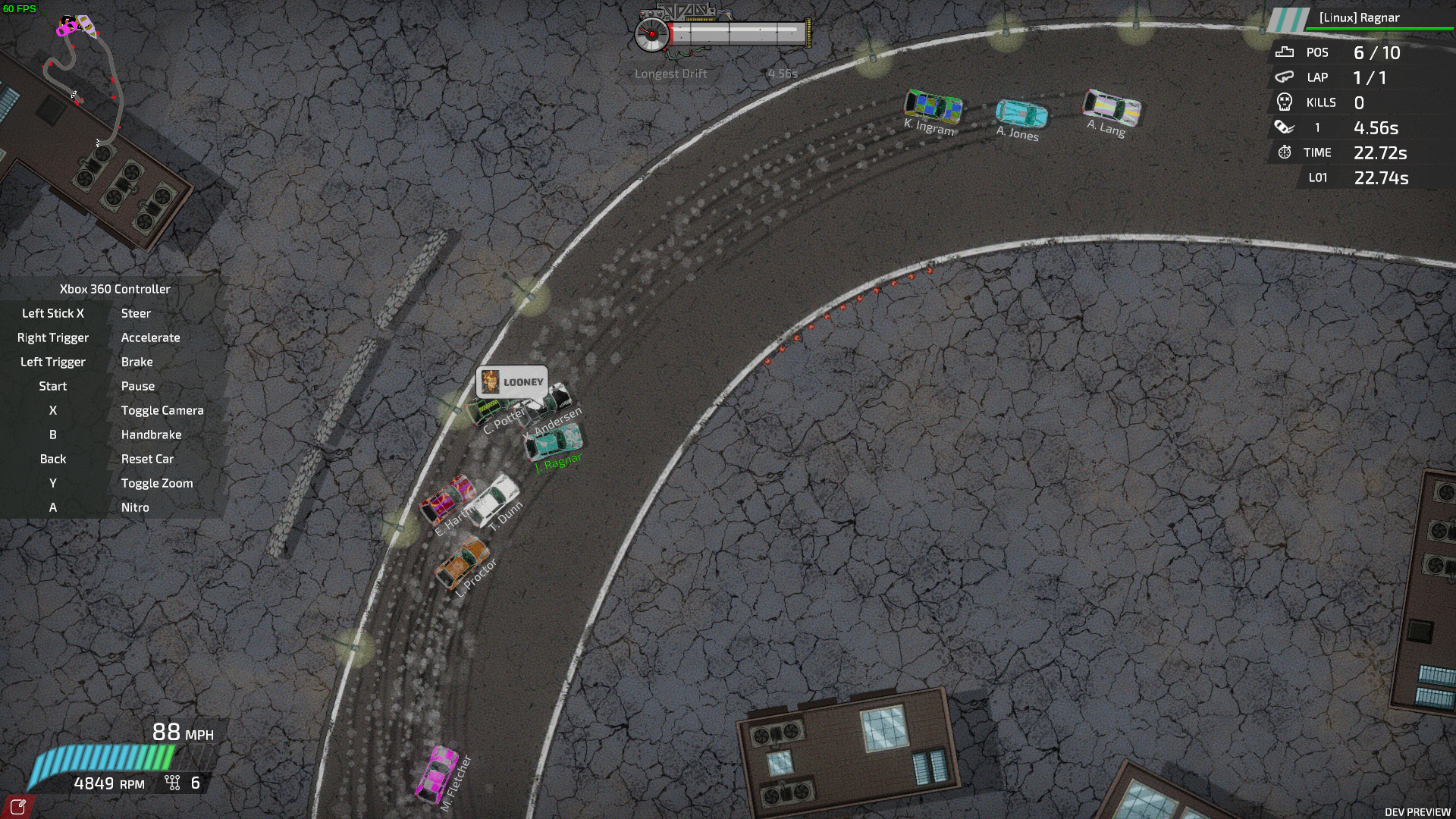 Shot taken from the Beta on Linux.
Surprisingly, using the Steam Controller with the Beta, it even has some force feedback which I've rarely seen actually work like this so that's sweet too. The developer told me it should work with any controller, even a steering wheel. I decided to give that a shot too and sure enough, the game detected my Logitech G29 and Pedals correctly. Quite amusing using a wheel for such a top-down racer, really good fun. No force feedback with my G29 but I didn't expect it to work at all.
If you usually like a good top-down racer, this needs to be on your watch list.
You can wishlist/follow it on Steam.
Some you may have missed, popular articles from the last month: