Don't get frustrated by the lack of official support from Logitech for their steering wheels on Linux, reclaim your hardware with these two handy open source tools.
The first, is pyLinuxWheel (GPL). This supports Driving Force Pro, Driving Force GT, G25, G27 and the G29.
A few days ago, pyLinuxWheel had a brand new 0.4 release adding support for alternate modes, a Spanish translation and Driving Force Pro Logitech wheel support.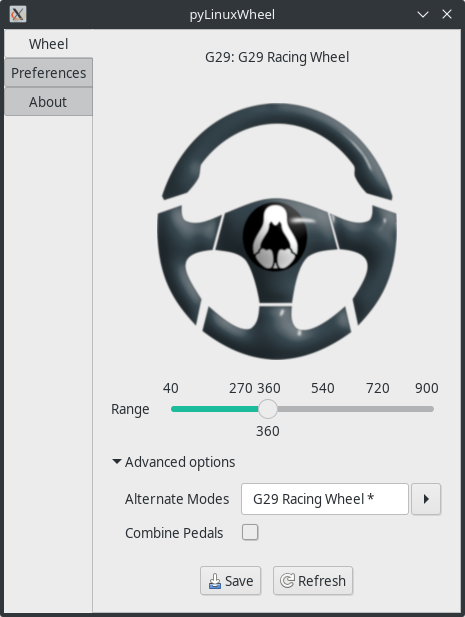 pyLinuxWheel can be grabbed from the AppImage on the GitLab releases page or itch.io.
If you don't get along with pyLinuxWheel, there's also Oversteer (GPL). This should work with Driving Force/Formula EX, Driving Force Pro, Driving Force GT, Momo Force, Momo Racing Force, Speed Force Wireless, G25, G27, G29 and the G920.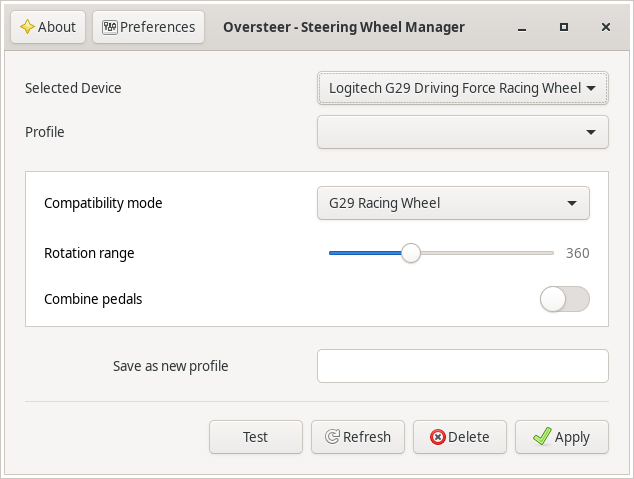 Also seeing a fresh release recently, Oversteer 0.2.3 added a fix for setting the range not working when emulation mode was also being changed.
Oversteer is available for Arch/Manjaro on the AUR or from GitHub.
Both of these support a number of useful features like setting the range you can rotate the wheel, alternate modes like setting the G29 to look and act like a G27, combining pedals and more. They are quite similar, however Oversteer does have a profile saving and loading feature to get quick access to settings you might want stored for specific games.
I'm certainly finding them handy since I own a G29 which really does make racing games much more interesting. In my own testing, both work really well! I haven't actually had an issue with either of them and I'm a little torn on which one to keep so I have them both. Would be interesting to see them combine their efforts though to progress further, as they're both doing almost the same thing.
Really great to see more like this, hopefully these applications will help more of you enjoy your hardware on Linux enabling you to easily change some settings and get driving.
Some you may have missed, popular articles from the last month: