Set on a huge procedurally generated world, Project 5: Sightseer from the developer of Windward is a sandbox open-world survival game where you pilot various vehicles.
Instead of running around as person like in other survival sims, Project 5: Sightseer is more about technology. Starting you off in a rather crap land vehicle, you eventually build up an outpost and research much better transportation including those that enable you to fly vast distances easily.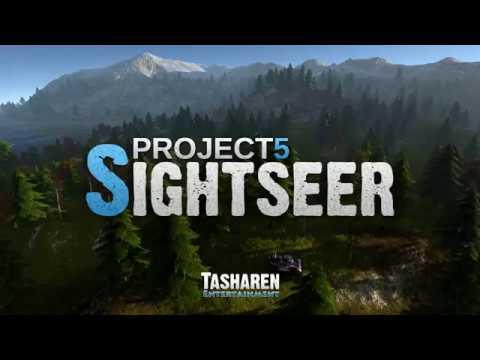 The start of the game is a little painful due to how slow it is, but if you do stick with it once you get some upgrades going it's quite relaxing. Seems like it's come quite a long way since I last played, with a reasonably good tutorial in place now too.
It's not really a game if you're into anything fast-paced. Project 5: Sightseer is more for those who enjoy exploration, mining for resources, building up a base and perhaps a little bit of combat here and there.
Our community has graciously provided a server for Linux fans to play with each other, look for GamingOnLinux in the server list.
You can find Project 5: Sightseer on Steam.
Some you may have missed, popular articles from the last month: