Path of Titans from Alderon Games has managed to pass the crowdfunding test, with their dino survival game hitting well over their initial goal.
They had a flexible goal, meaning all funds raised would be sent to them even if the final target wasn't met. Not that it was needed, as they managed to raise $63,920 against the original $24,437 goal.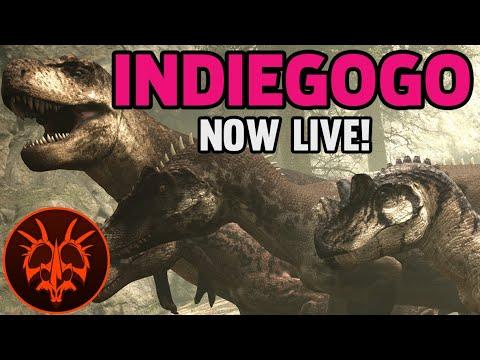 They have a lot more videos on their YouTube channel, showing off various different dinos and there's plenty of development videos too for those who look to see some behind the scenes info. It's looking really good, I'm certainly excited to try out a survival game where you're an actual dinosaur running around.
Linux is a confirmed platform for release, with one of their team often around in our Discord Channel. They've been testing Linux support regularly and their standalone launcher already seems to work well.
Feature Reminder:
Permanent characters with in-depth skin and trait customization
A complex questing system.
Group and Guild systems that allow for pack hunting and herd migration, with servers supporting up to 200 concurrent players.
Lush environment filled with AI dinosaurs and smaller prehistoric creatures
Swimming, diving, and fishing in both lakes and rivers.
Cross platform functionality, play the game from your PC with your friends on mobile and vice versa.
Powerful modding tools with extensive documentation, and a backend allowing modders to deliver their content to other players.
See more on their IndieGoGo and the official site. It should be releasing in some form early next year.
Some you may have missed, popular articles from the last month: