Ion Fury (previously Ion Maiden) is true example of how you really don't need to push graphics ever closer to realism to achieve something ridiculously good.
Developed by Voidpoint and 3D Realms, using the Build game engine which powered some other classics like Duke Nukem 3D, Blood and Shadow Warrior it released recently with same-day Linux support showing others how it's done. While it's retro in many ways, there is of course a vast amount of modern touches like improved physics and map interactions, auto-saves, being able to actually do a headshot, higher resolution support and so on.
Here's the thing, I grew up with games like Duke and I've seen gaming progress from the Amiga to where we are now. There came a point, where I grew massively tired of retro-inspired flashbacks and in some ways I am still tired of it. However, Ion Fury is a very different sort of brew. The best thing about Ion Fury is that it might seem like other classics but it has a different and refreshing feel to it.
Much like the inspirations it's fast, in your face loud and explosive and a ride that just doesn't stop at any moment to let you get off. Rushing through it probably isn't a great idea though, Ion Fury does reward those who do a little exploration with more health, ammo, armour and some fun little secrets.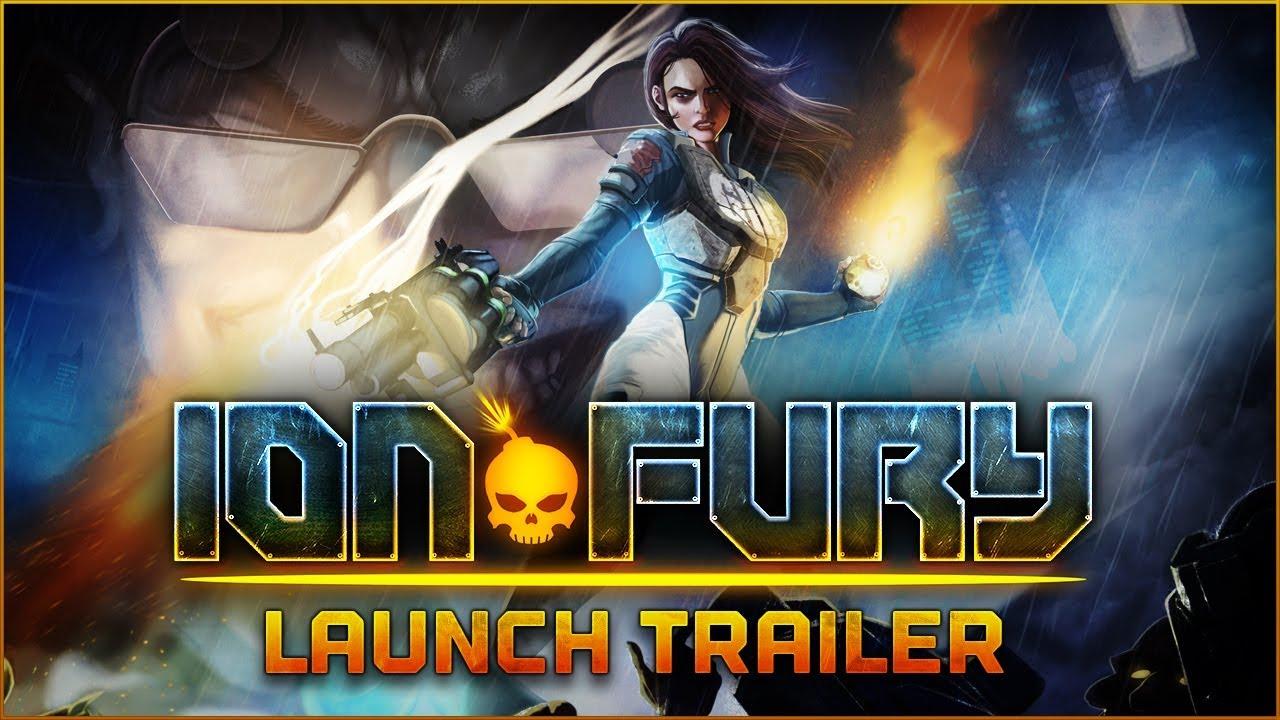 The trouble is, while I just mentioned not to rush, it's damn hard not to just run around blasting everything in sight.
Each weapon feels like it actually has a purpose, unlike some shooters where you just constantly look for ammo for one particular piece. Get in close with the shotgun and do some serious in your face damage for a brute that requires it, use Loverboy's alternative fire when faced with those pesky jumping spider-faces or toss a couple of grenades when you get them to group up to create a hilarious meat grinder. I'm completely torn on what weapon is my favourite! Although the double SMG is quite satisfying, especially when it sets enemies on fire.
It honestly has some of the most satisfying run and gun action I've seen for a long time. Despite the retro look, the weapons really do feel amazing. There's also some fantastic music, some amusing one-liners although they don't always work and enemies that will keep you on your toes.
As far as I am concerned, the game is fantastic. It's so ridiculously entertaining it's crazy. For a throwback, it's close to perfection in my eyes. If you're a fan of first-person shooters, you need this. If we can get more developers making games like this again on Linux, I will be extremely happy.
What's really missing though is multiplayer, it would have been an incredibly fun addition to the game. It's planned but they're not giving out dates on when we can expect it to arrive.
You can pick it up on GOG and Steam.
---
However, it's pretty unfortunate that I have to mention this and I feel I need to so you're fully informed: Voidpoint have been embroiled in some controversy recently, after ResetEra dug up some old statements members of their team made in Discord, plus an issue in the game itself. I was sent the statement Voidpoint made, which I will quote in full below:
"Members of Voidpoint's Ion Fury team have made sexist and transphobic comments, and included homophobic language in Ion Fury.
We recognize these statements are insensitive, unacceptable, and counterproductive to causes of equality. We unequivocally apologize both for these comments and language as well as for any pain they have caused the gaming community, particularly women and members of the LGBTQ community. We take full responsibility for any damage that has been done to the relationships we've worked so hard to build.
Moving forward, we at Voidpoint will institute a zero-tolerance policy for this type of language and all employees and contractors will undergo mandatory sensitivity training. As part of our efforts to contribute to the work that must be done to further support these communities, we are donating $10,000 from Ion Fury's release day proceeds to The Trevor Project. We are also patching Ion Fury ASAP to remove all unacceptable language."
Some you may have missed, popular articles from the last month: