Ravenfield, the fun single-player FPS from SteelRaven7 is finally going to get the Conquest game mode and it sounds like it could be quite interesting.
In the Conquest Mode, your main objective is to capture the enemy HQ tile. To do so, you need to work your way through different nodes on a big map. Each of these nodes will result in a first-person battle and once you capture a node it can give you resources like money for equipment, research points and production for your troops. As for the Conquest Mode map style, it might look like this: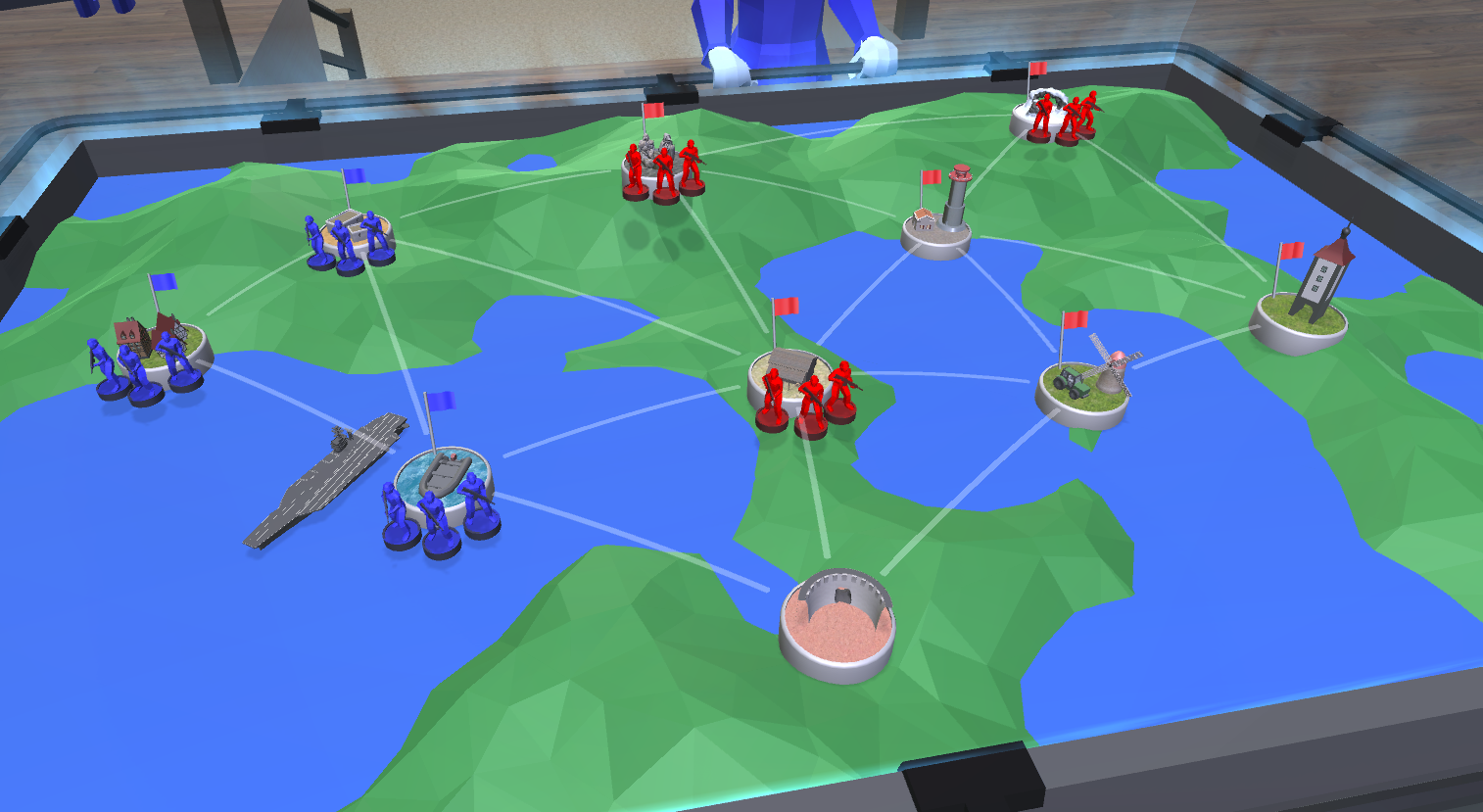 While that shot only shows 10 "tiles" (nodes, battles, whatever) it sounds like they're planning to expand it.
They're also working on what they call Engagement Levels, design as small symmetrical maps for fast and aggressive game-play. Since the current maps and modes can take a while, having some smaller focused maps sounds like quite a good idea.
Conquest Mode is also going to be fully moddable, giving you the ability to create your own scenarios so that also sounds pretty awesome. Eventually though, Conquest Mode will have "army upgrading, weapons/vehicle research, and story elements". The developer also noted they have "other exciting plans" which they're not quite ready to talk about yet.
Their current plan for the Conquest mode is as follows:
This week (on the beta branch): One Engagement Level concept per day from monday to thursday. All levels available on friday and forward.
EA17: A very work in progress but playable version of Conquest Mode.
EA18,19,20+: Improvements to Conquest Mode and game polish.
Ravenfield 1.0: Final Conquest Mode with story elements.
See their full plan here.
Really great to see Ravenfield continue to expand. It's turning into quite an awesome first-person shooter, especially with some of the ridiculous mods you can enable and the map editor too. Lots of fun to be had here.
You can grab it on Humble Store and Steam.
There is a multiplayer mod, but it's currently not available for Linux.
Some you may have missed, popular articles from the last month: