Bloody Rally Show, the very promising top-down racer from Game Hero Interactive now actually has a release date set. This game is one we briefly talked about here earlier this month, after being impressed by the early Linux support available in the beta.
Announcing the set date on Steam, the developer has put it down to February 20th, 2020 to ensure they have enough time to fix bugs and make it a polished release.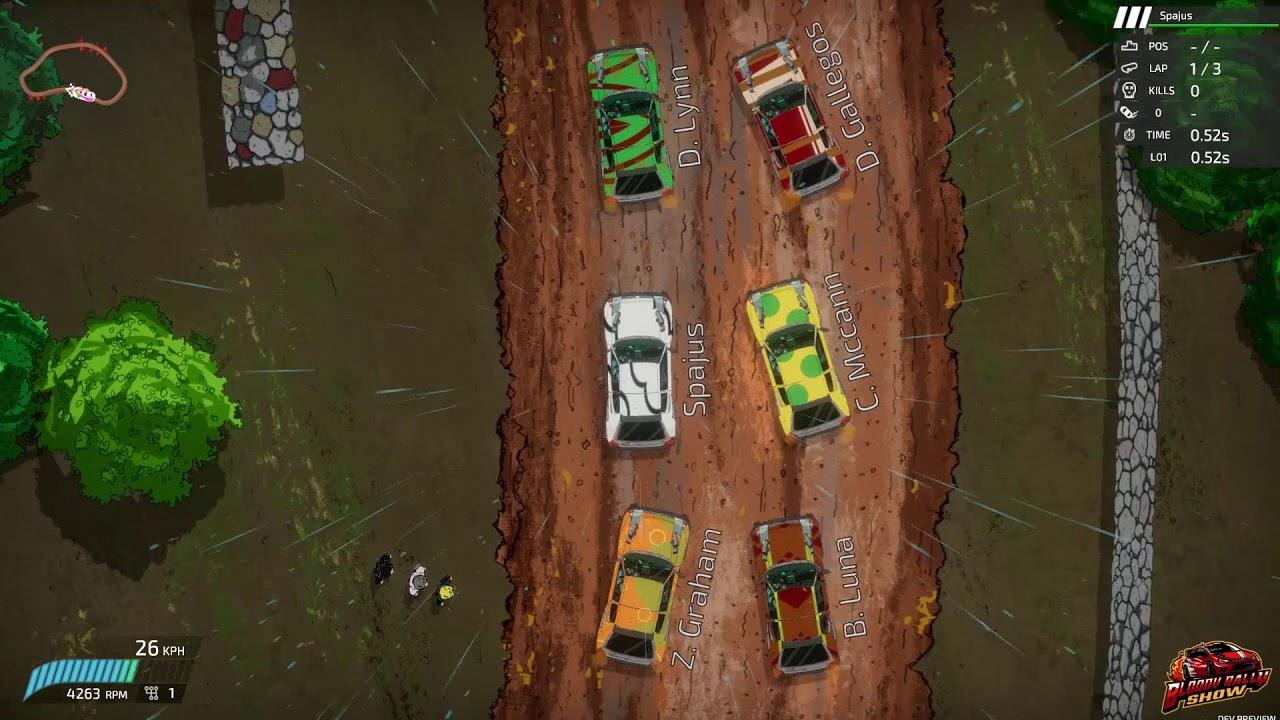 What makes it interesting exactly? Well, quite a lot actually!
The feature list for Bloody Rally Show is long and full of surprises. The cars have amusing arcade-style car physics, there's a full campaign mode to race through with local multiplayer supported, random track generation, a track editor, car customization and upgrades and more.
I've had a huge amount of fun with it already while testing the beta, reminds me of some classic 2D racers I played way back in the days of the Amiga only it looks better and has a huge amount more content included.
You can wishlist and follow it on Steam.
Some you may have missed, popular articles from the last month: