Valve have uncapped the Proto-Pass, allowing players to level it up all the way now and earn even more rewards for playing the game. That, plus more smaller bits in the latest update.
Alchemist, Bloodseeker, Crystal Maiden, Sand King and Tusk now actually have some visual upgrades when you get them to a 2 and 3 star. There's some animation improvements, a framerate option on mobile, melee units will target barricades if there's no better target and Assassin targeting and Blink Daggers are now a bit more random between left and right when selecting the target.
Valve is facing a bit of a problem here though, as Underlords continues losing players. Starting off at a peak of over 200K, it's now dropped down below 40K. Obviously, games get a lot of interest (especially when free) at the start so a drop off was expected. However even when just looking at it over the past month, the drop is still quite large from around 68K on August 6th.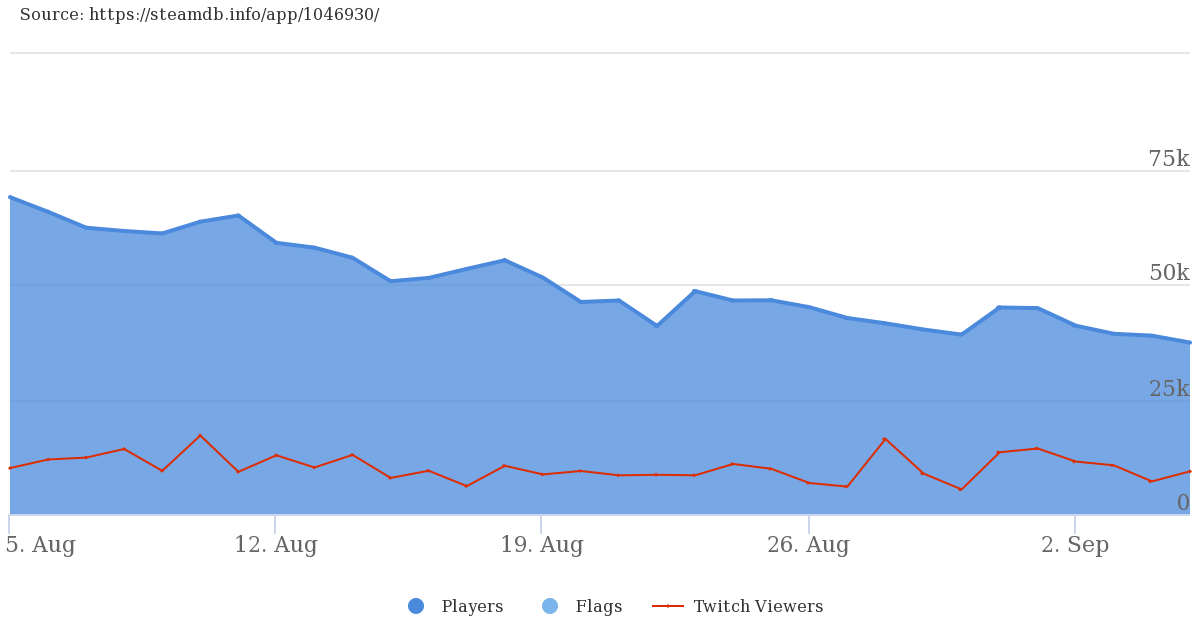 See more graphs on SteamDB.
It is starting to find its feet now and the number of players dropping seems to have slowed. It certainly will be interesting to see how Underlords continues to evolve during Early Access. They've made a number of pretty big changes to it in such a short amount of time, it's quite hard to keep track of it for competitive play. Really great game to sit back with a coffee with, even if I am losing practically all the time.
You can find Dota Underlords free on Steam.
Some you may have missed, popular articles from the last month: