Another report to show of the incredible progress on the PlayStation 3 emulator RPCS3 is up. This time covering July, as they continue to catch up on all the work done.
Compatibility continues slowly improving with 1,347 games now being classed as actually playable. Sounds like quite a busy cycle, with a lot of pull requests being merged from both regular and new contributors.
There's been some major improvements to the Gran Turismo series like headlights and taillights being correctly rendered, rainbow texture corruption caused by poor handling of non-linear textures was solved and further improvements to their MSAA implementation. Coverage Sample Anti-aliasing (CSAA) is also now implemented, which fixes foliage in titles like Gran Turismo 6, Gran Turismo Academy and also GTA V.
Boosting their support for peripherals, Microphones are now supported! It will even let you emulate the SingStar-branded microphones required by SingStar. They also said you can now play "all" instruments in games like Rock Band, Rock Band 2 and all Rock Band track packs making them fully playable.
Metal Gear Solid 4 can now actually get in-game which is fantastic: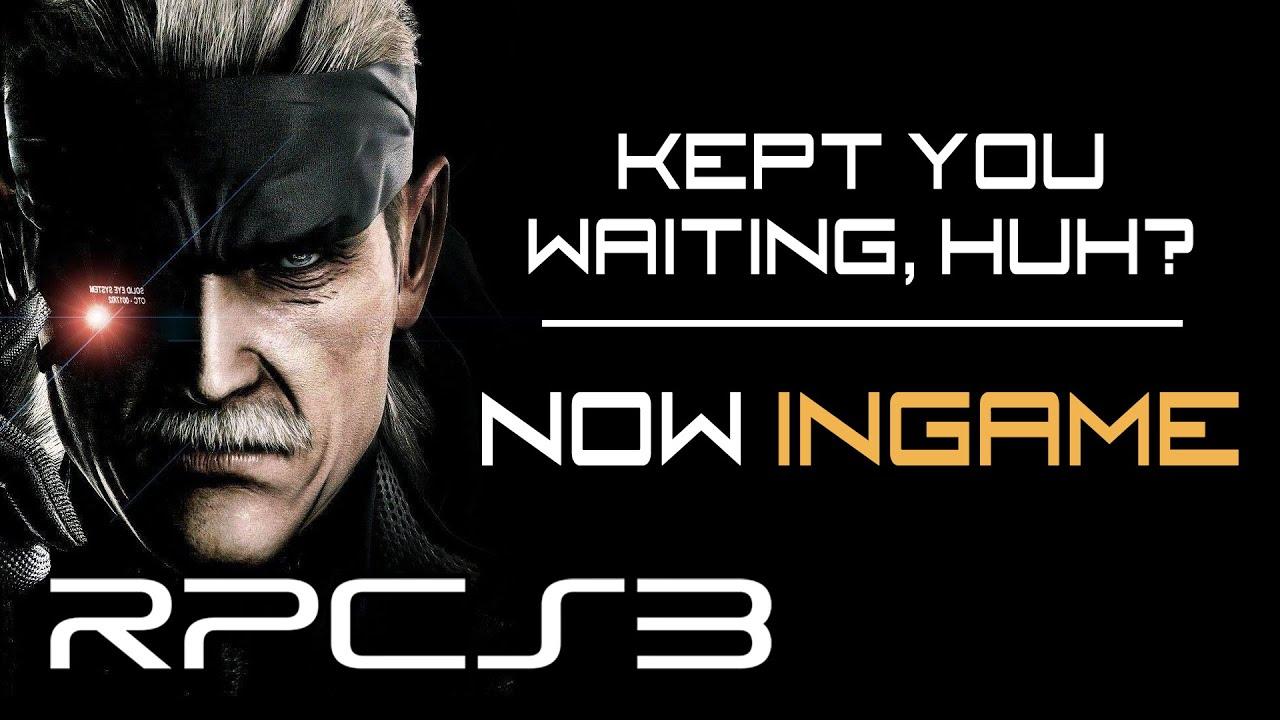 Other noted games include both NieR Replicant and Gestalt being able to break the 30FPS cap, Megazone 23 – Aoi Garland now has good enough performance to be playable, One Piece: Pirate Warriors 2 can be played from start to finish and Mist of Chaos is now playable.
Additionally SSX can now get in-game but has low performance, WWE SmackDown vs. Raw 2011 can now get in-game and Miyazato Sankyoudai Naizou Sega Golf Club can now go in-game but needs further testing.
There's plenty more, see the report here if interested in all the details.
Some you may have missed, popular articles from the last month: