Developer Mografi has confirmed that their adventure game Jenny LeClue - Detectivu is officially releasing on September 19th. The game was funded on Kickstarter way back in 2014 thanks to the help of almost four thousand backers raising over one hundred thousand dollars.
They also have a brand new trailer: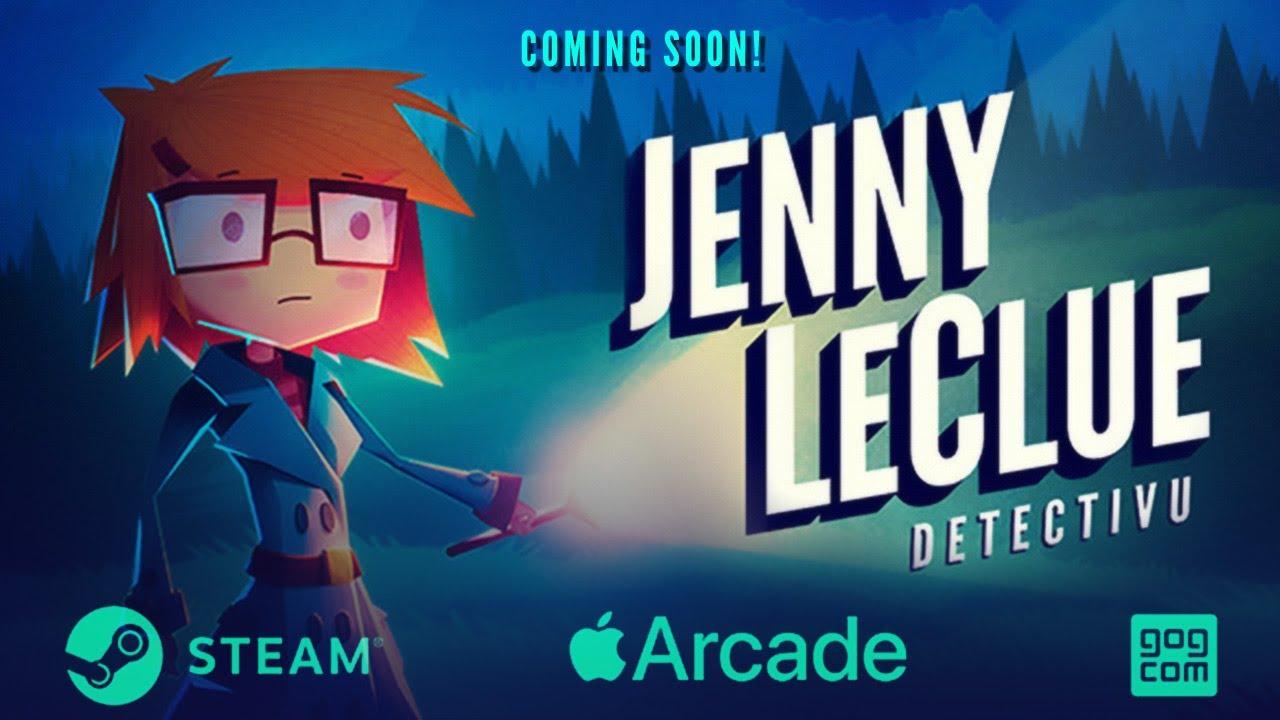 Feature Highlight:
Beautiful Handmade Art Style - Sleek and gorgeous hand drawn style with vintage midcentury aesthetics.
A Living World - The goal is for everything to be interactive, to reward players who poke and prod at every last item and object with insight, secrets, and humor.
Choosiness On A Massive Scale - Players will make choices in their individual game, and some of those choices will be tallied to permanently influence subsequent chapters, essentially "writing" the story collaboratively. The choice players make about the cliffhanger ending of episode one determines the beginning of episode two.
Female Protagonist - Jenny is a brilliant young detective, sharp eyed, intuitive and a ruthless pursuer of the truth.
Dialogue With A Twist - Jenny is able to move the camera around during dialogue scenes and observe the subject for visible clues that might reveal their guilt or innocence that would otherwise go undetected.
Story Within A Story - Jenny LeClue weaves a rich metanarrative. The "author" of Jenny's adventures, Arthur K Finklestein, acts as narrator and guide, but his presence also allows you to change the way Jenny's story is written. Players choices will also affect Finklestein's own story.
Not Just For Kids - Complex relationships will be explored with themes of family, loss, and identity influenced by horror, sci-fi, and mystery genres.
A Diverse Cast Of Characters & Locations - Explore Arthurton's expansive world including the abandoned mines, the forgotten graveyard, the misty mountains, the old observatory, the police station, the shops and eateries on Main Street, and Gumboldt University's Library. You will meet many intriguing and suspicious characters, in a town whose population is representative of the US Census demographics.
Absolutely fantastic style to it! I have a feeling I'm going to really like this one, seems like it has a good atmosphere to it too. After recently playing through the demo of Edgar - Bokbok in Boulzac and finishing Knights And Bikes I've been itching for another adventure like this. Will be great to mark another crowdfunding success onto our dedicated page. We've been given so many games thanks to the help of generous users giving over their money, Linux gaming wouldn't be the same without it.
It will be available on GOG (currently the page won't load for me) and Steam on September 19th.
Some you may have missed, popular articles from the last month: