From developer Specialbit Studio, the quirky comedy point and click adventure Angelo and Deemon: One Hell of a Quest is officially out now with Linux support.
A case of mistaken identity results in a blogger taking an unexpected holiday to Hell, so Angelo decides to record his journey in an attempt to become a little bit more famous and get some extra clicks and likes. Something like that anyway. The Ukrainian developer doesn't really give it a description that sells it too well.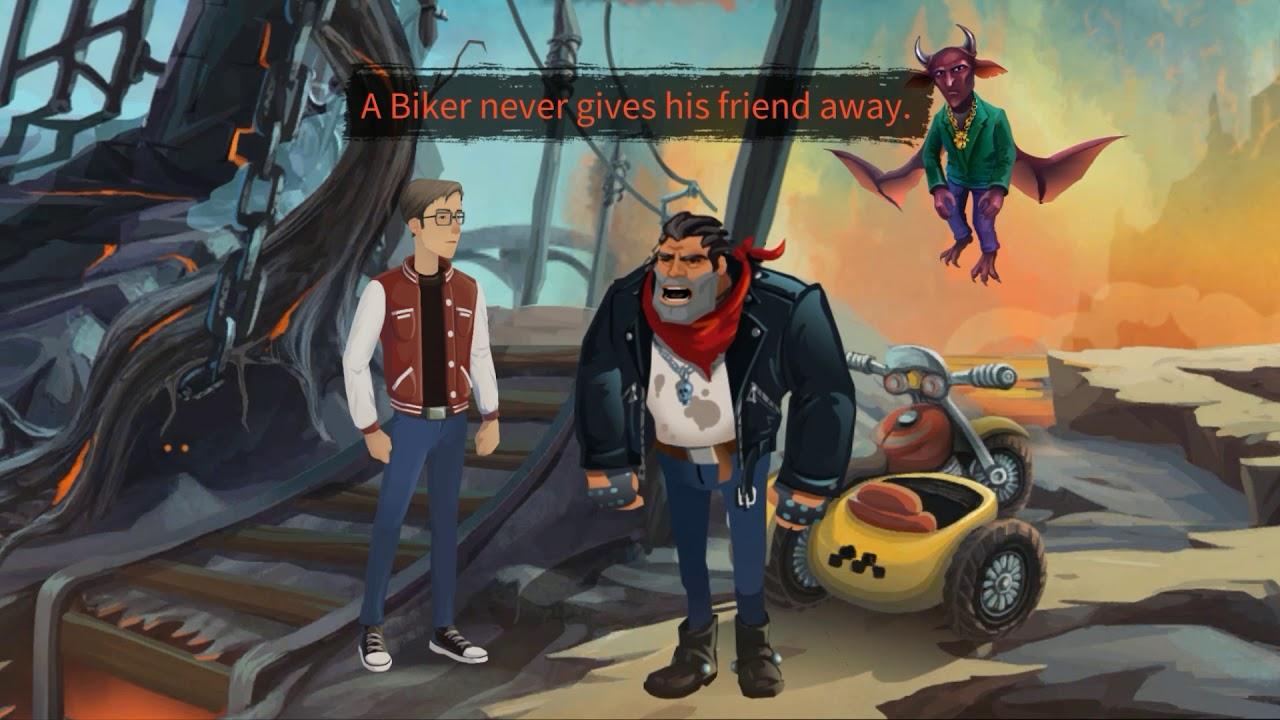 Sadly, the Linux version does have one issue where a video that gives a hint for something early on doesn't work. Once you've started it, it locks the input so only the main menu can be pulled up so that thwarted my first attempt at playing it through due to a lack of proper testing. You can get past it if you know exactly what to do, but I would prefer to wait for a properly working game before giving a recommendation. I've notified the developer, hopefully they will fix it soon.
This is actually a common issue with the Unity game engine, to get videos to play properly across all desktop platforms developers need to use an open video format like webm.
From the start though, it seems like an adventure that could be good, although the dialogue seems a bit simplistic. The voice-over seems odd too, as it gets interrupted when the on-screen text scrolls into the next part of the dialogue too. I hope it doesn't do that all the way through the game. As for game length, the developer said it's around 5 hours long.
Angelo and Deemon: One Hell of a Quest is available on Steam.
Some you may have missed, popular articles from the last month: