Well that's a title I didn't think I would be writing. It's a real thing though, Foreskin Fury is due to enter Early Access on Steam sometime this "Fall".
A game full of obviously crude humour, with a bunch of dicks fighting to the death to become the "ultimate swaffle master". Believe me, I'm not keeping a straight face typing out all this. Sometimes we do have to walk on the silly side of life. Now check out the trailer and tell me you didn't cringe and laugh all at once: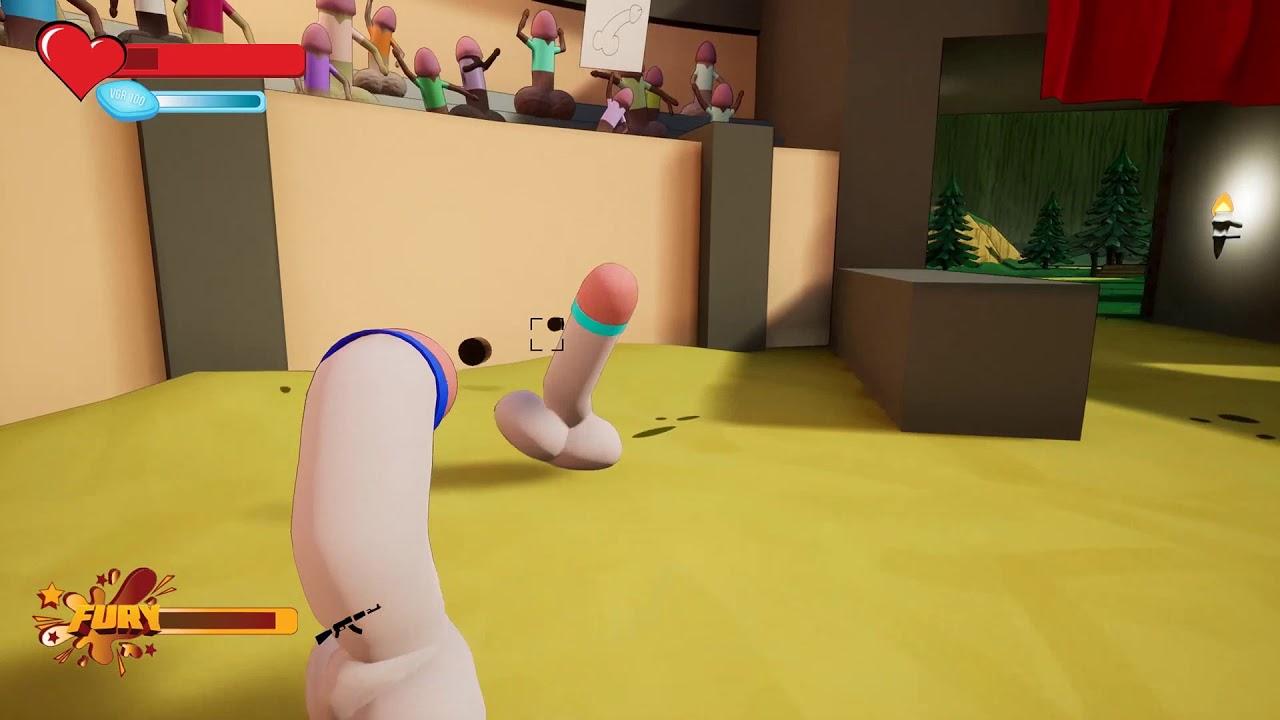 I will fully and openly admit the end of the trailer with it running along made me spit out my drink. That very much brightened my day right up.
Feature Highlight:
Unique combat system - Build up your manhood and use it to trigger your special abilities. Be smart and use them carefully to become the undisputed champion of the arena
Dynamic and ruthless environments - To master the art of the Fury, you will need to understand and use your surroundings. Bounce over your enemies, sneak behind their backs, spit and transform the terrain or become a dangerous striking shadow.
Personalized character - Fury is nothing without style. As you move around, you'll find items to personalize and decorate your character. Your penis will quickly become a dangerous and stylish weapon, famous and feared in the cruel world of Foreskin Fury.
This certainly isn't a new concept though, with Genital Jousting releasing (with no Linux support) from a different developer last year. At least with Foreskin Fury we will see a Linux version as the system requirements are up stating it will work on any "modern linux distro". Not just that, they put out a post on Twitter about testing cross-platform play between Windows and Linux too so it's good to see some thorough testing being done.
You can follow it on Steam.
Some you may have missed, popular articles from the last month: