AMD have now formally lifted the lid on their next GPU with the announcement of the Radeon RX 5500 coming later this year. This new GPU is using their RDNA architecture, based on their 7nm process technology. From what AMD say, they expect it to give you around "1.6X" higher performance-per-watt when compared with the previous Graphics Core Next (GCN) architecture.
The Radeon RX 5500 will have both a mobile and desktop model, each of them sharing 22 Compute Units, 1,408 Stream Processors and a 128-bit Memory Interface. I've listed where they're actually different in the specifications AMD shared below:
Radeon™ RX 5500M GPU (mobile)
TFLOPS: Up to 4.6
GDDR6: 4GB
Game Clock11 (MHz): Up to 1,448
Boost Clock12 (MHz): Up to 1,645
Radeon™ RX 5500 series (desktop)
TFLOPS: Up to 5.2
GDDR6: Up to 8GB
Game Clock11 (MHz): Up to 1,717
Boost Clock12 (MHz): Up to 1,845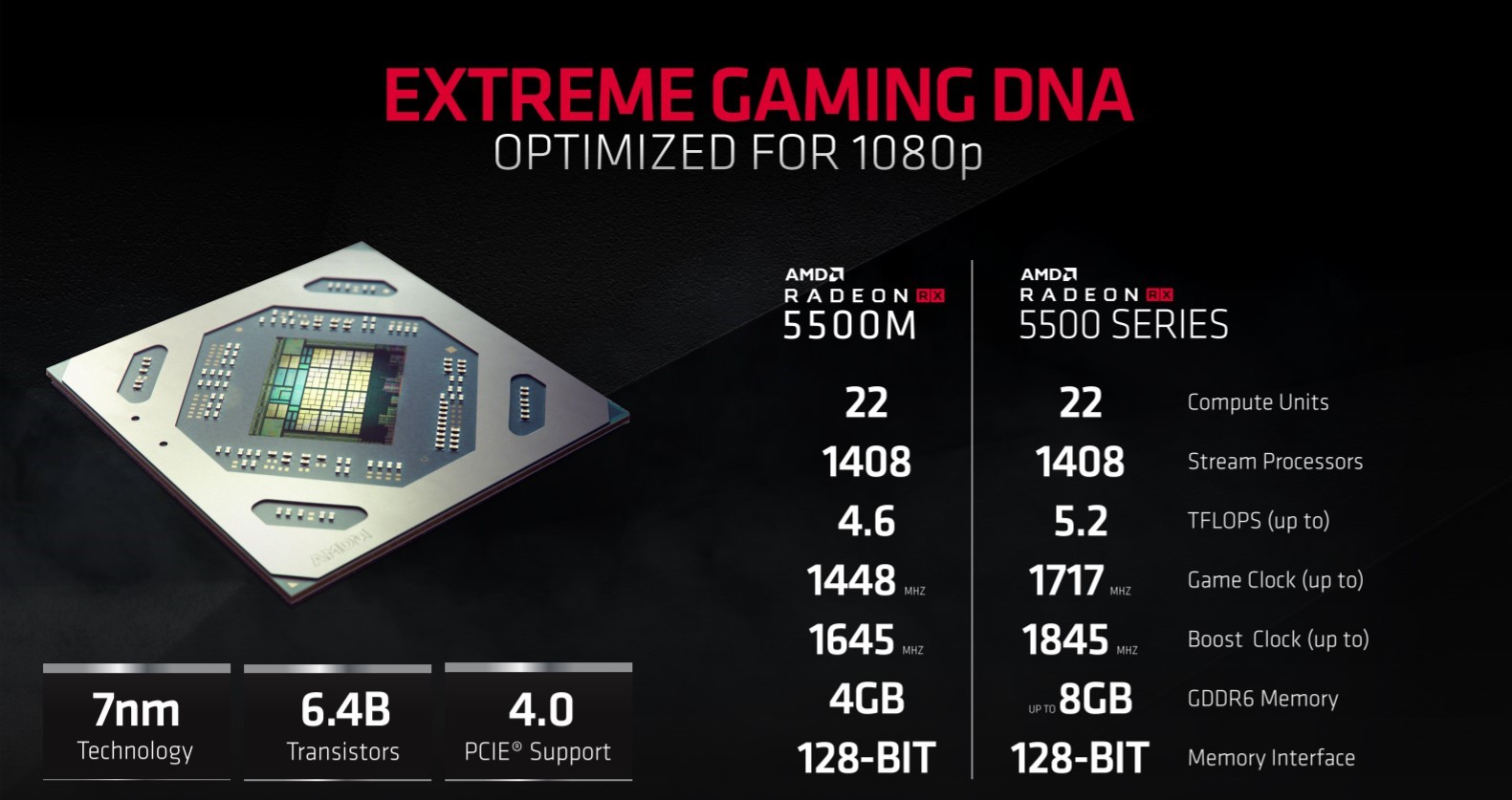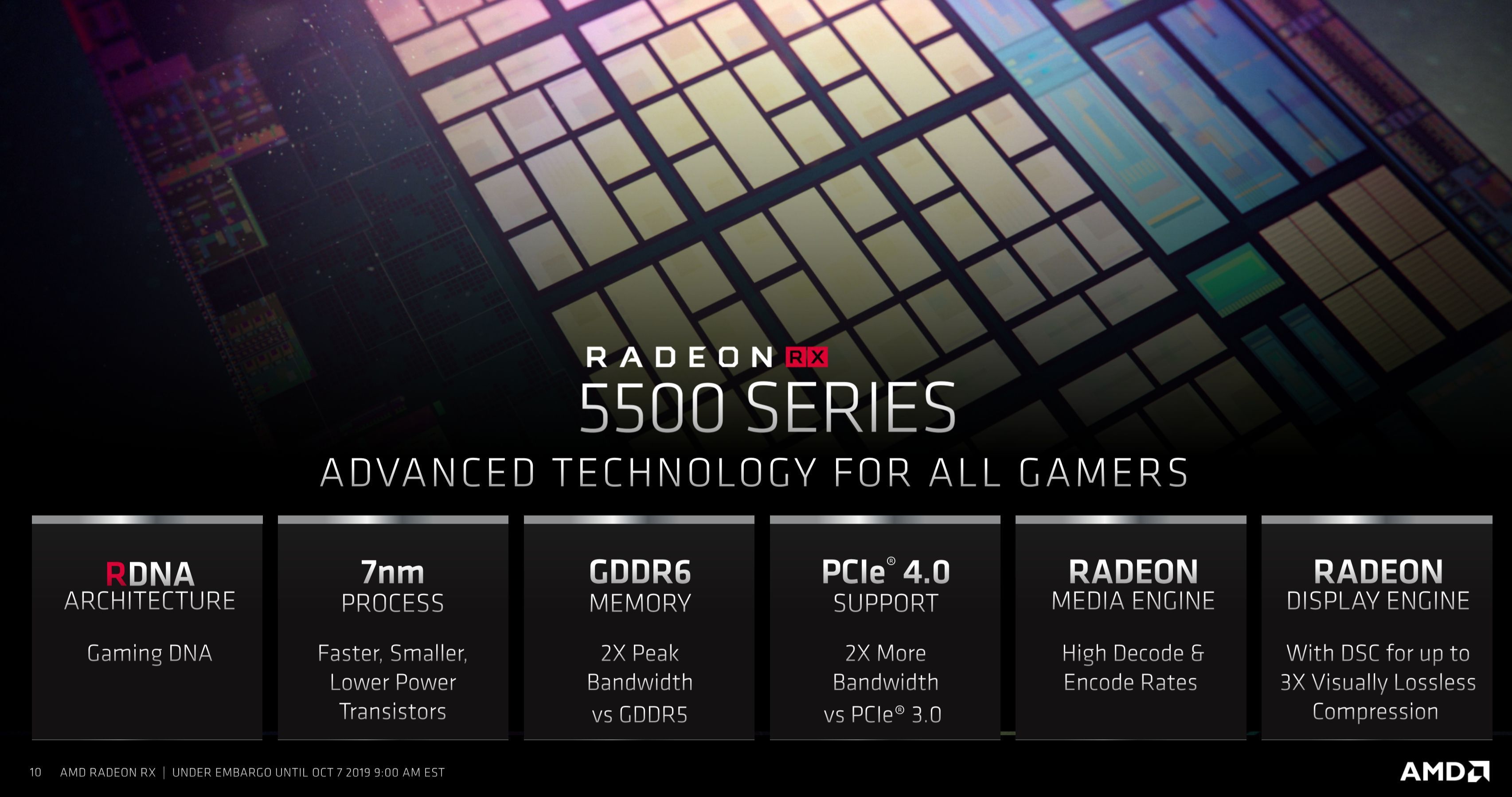 For some clarifications:
Game clock is the expected GPU clock when running typical gaming applications, set to typical TGP (Total Graphics Power). Actual individual game clock results may vary.
Boost Clock Frequency is the maximum frequency achievable on the GPU running a bursty workload. Boost clock achievability, frequency, and sustainability will vary based on several factors, including but not limited to: thermal conditions and variation in applications and workloads.
As for the availability, you've got to wait but not actually very long. AMD said the MSI Alpha 15 laptop with the Radeon RX 5500M GPU will be out later this month and some pre-built systems from HP, Lenovo and more will be out in November.
For standalone GPUs from AMD board partners, they're only giving an ambiguous "Q4 2019" and they're not currently mentioning prices either so it remains to be seen just how competitive they will be against NVIDIA.
You can see the full details in their press release here.
Some you may have missed, popular articles from the last month: