After some confusion, it turns out Neo Cab from developer Chance Agency and publisher Fellow Traveller will be coming to Linux.
What is it? In Neo Cab, you play as Lina, someone making a last stand as a human driver-for-hire in a world increasingly overcome by automation. It's seriously stylish and has a story that will make you think about the way the world is going.
Your friend and only lifeline has gone missing; with no money and nowhere to stay, the only thing you can do is keep driving. Choose what passengers to pick up and how you engage with them to learn their stories. Balance your own emotional wellbeing with the needs of your pax as you strive to keep your perfect rating, and your job. Maybe someone in this city can help you with your own story?
The story behind Neo Cab and Linux got a bit confusing. It's one I saw years ago, before they really had any gameplay to show and only a few screenshots but it looked and sounded like a very interesting game. Their presskit at the time listed Linux as a platform but until we could see some gameplay, I decided to hold off on covering it. A good thing too, since as it turns out Linux wasn't supposed to be on the presskit at the time.
It's now launched on Steam and other stores for Windows and Mac. However, it will be coming to Linux. In a thoughtful post on Steam, one of the developers explained the situation clearly. What it comes down to is Linux being planned but it wasn't supposed to be announced fully until it was actually ready as they didn't want to over promise and not deliver. On the positive side, they said "it was never a question of whether we'd ship on Linux, only a matter of when" which is awesome. Additionally, they're now committed to getting the Linux version out due to the response (so yes, posting on Steam really can help give some developers a little push).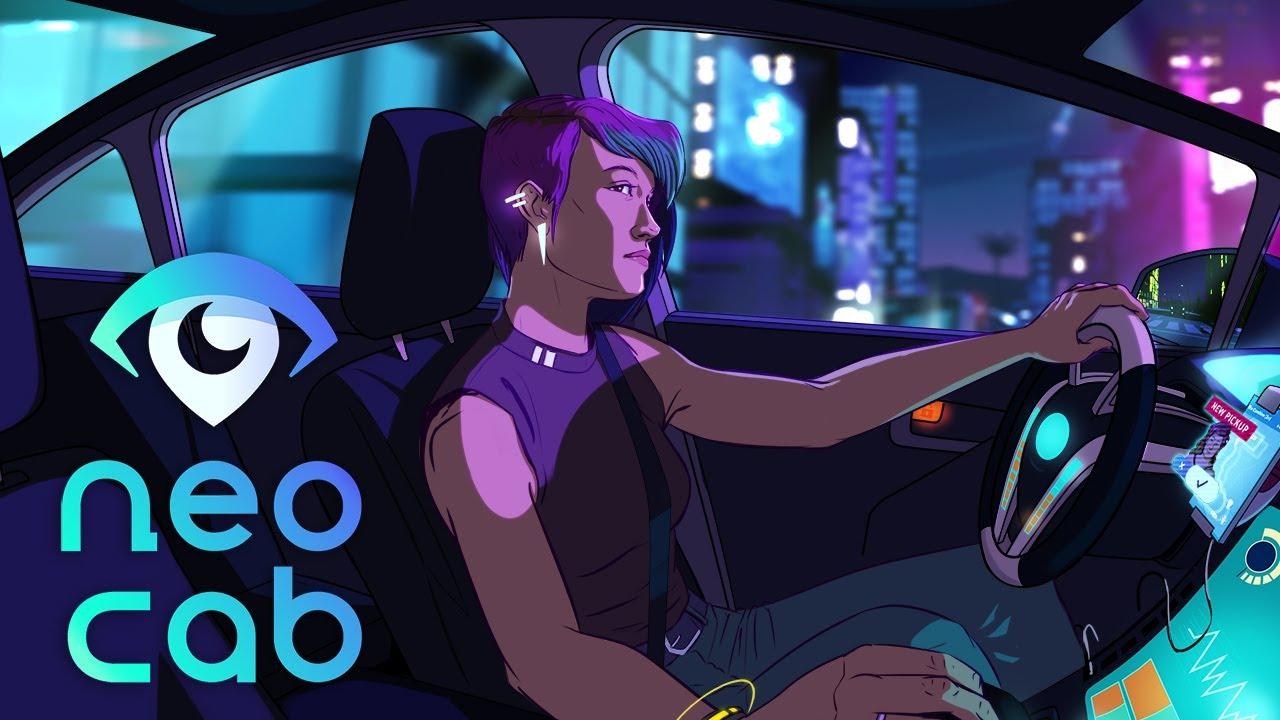 As it turns out, some of the team worked on Firewatch as they said "we were able to first focus on getting the build solid and bug-free "only" on Mac, PC and PS4, and then a few iterations after it was solid, we released to Linux" and that's what they're doing here.
Feature Highlight:
An emotional survival game: hold on to your humanity in a world overcome by automation.
Meet people. Learn their stories. Stay human!
From the Neo Cab app, you'll choose your passengers and navigate the city grid. Connect and converse with them as you drive to their destination. You'll need to maintain your perfect rating to stay on the road. Balance your monetary needs and the needs of your passengers with your own emotional wellbeing. What's more important: your mental health or your star rating?
Connect with your pax: Find ways to connect with passengers. Each has their own story to tell.
Uncover the secrets of Los Ojos: Lina's best course for survival is to to keep driving. Piece together what has happened to Savy as you help Lina navigate the city grid.
Find your own route: Neo Cab features a branching narrative with pax stories written by Leigh Alexander, Kim Belair, Bruno Dias, Duncan Fyfe, Paula Rogers & Robin Sloan.
Original soundtrack by Obfusc (Monument Valley, House of Cards)
Until the release you can follow and wishist on Humble Store and Steam.
Some you may have missed, popular articles from the last month: