Paradox Interactive and Paradox Development Studio have released the latest update to Stellaris, which includes the new Paradox Launcher to unify the experience.
The launcher isn't all that's new though. If you're running Stellaris from their own store or GOG they have added in cloud saving to both. Paradox also updated all factions titans "with panning light meshes", updates to the visual effects for "ther drake's wing attack (muzzle, projectile, hit effect)" and new "/mute <user name>" and "/unmute <user name>" chat commands were added. Defence Platforms also got a boost for Outposts, providing 2 points of Piracy Suppression for their system.
A bunch of UI updates also made it in like the ability to Shift+Click on the ship count in the Fleet Manager, adding ships up to the nearest 10. There's more tooltips on the Planet Screen, a new notification when one empire guarantees the independence of another along with other minor additions and cleanups for the UI. On top of that there's some performance improvements, AI enhancements and a number of bug fixes. See all the changes in Stellaris 2.4 in this forum post.
Thankfully, the roll-out of the launcher for Stellaris is after they've already fixed up a bunch of issues. So unlike the updates for other PDS titles, it works perfectly on first run for me.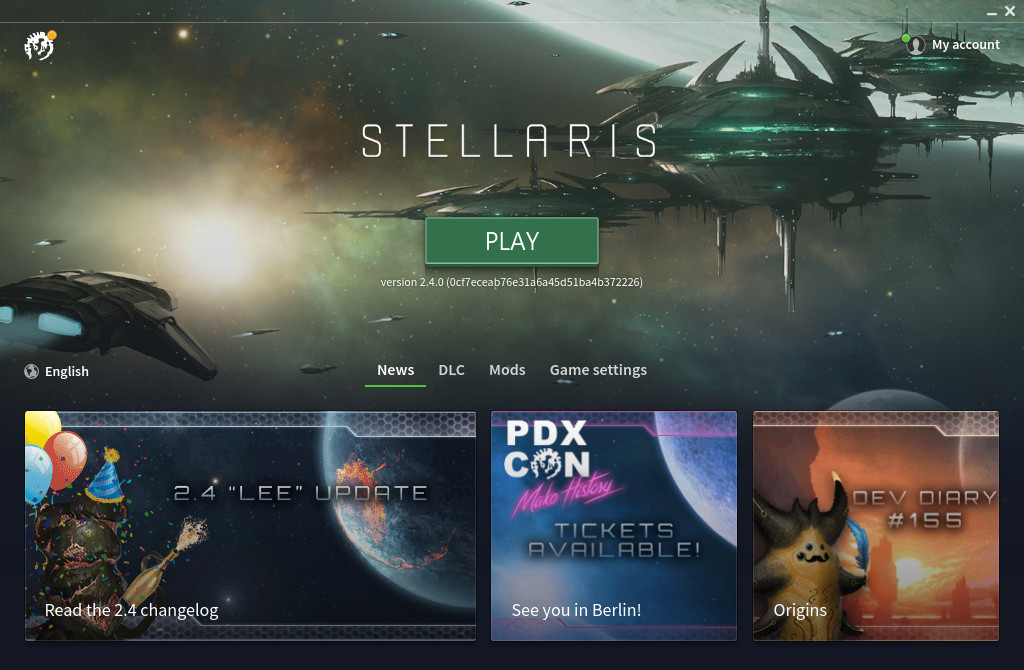 If you want to learn more about the Paradox Launcher and their reasoning for using it, along with their other plans for it check out this post from Anders Törlind, the Product Manager for it. Now only one team will work on the launcher, enabling all their games to have a similar experience across whatever store you buy their games from. This also means modding can be done easier as it won't entirely rely on the Steam Workshop. They gave a list of what to expect from it:
GDPR compliance
Login and account creation
Single-sign-on with distribution platform (Steam, Microsoft, more in the pipeline)
Account connection (Steam, Microsoft, more in the pipeline)
Resume from last session
DLC activation / deactivation
Mods installation (For all non-steam users)
Mods management

Load order
Activation / deactivation

Mods upload (Steam Workshop, PDX Mods)
Game settings (typically settings that would require a restart of the game)
Does sound like it will be quite useful. Not to be confused with their store client though, which is different.
You can grab Stellaris from Humble Store, Paradox Store, GOG and Steam.
Some you may have missed, popular articles from the last month: