Just a quick tip for Total War: WARHAMMER II fans this Monday morning, as you can now grab the previously White Dwarf Magazine exclusive DLC Gotrek and Felix for free.
While they're only for Total War: WARHAMMER II, if you own both Total War: WARHAMMER titles they are also available in the expansive Mortal Empires campaign.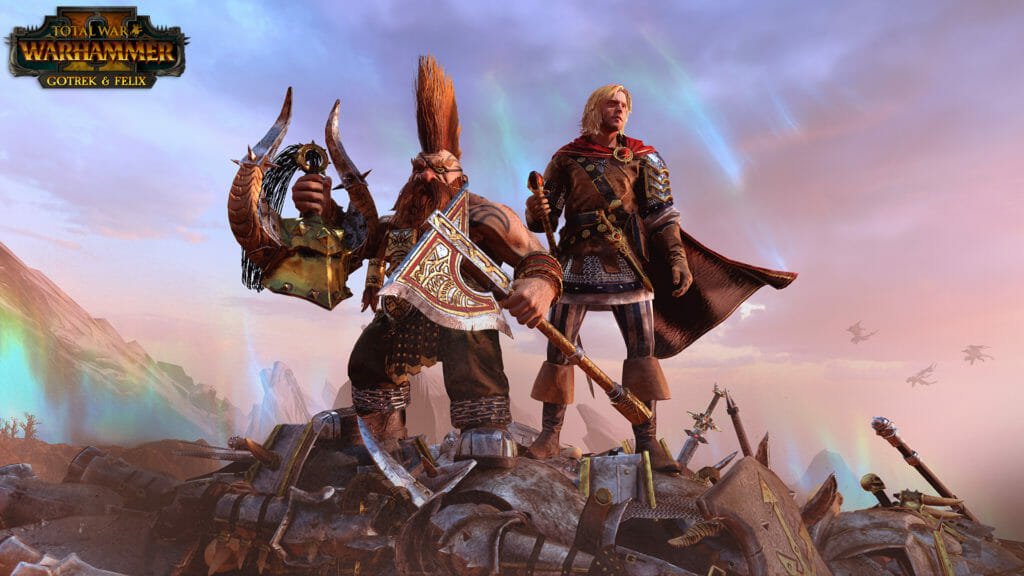 A little about them:
Gotrek and Felix are initially recruited from their quest marker as a pair. Gotrek effectively functions as a Lord, and Felix is a Hero that accompanies him. This means they can function as an army just by themselves, and you can send them off around the world on adventures of their own, or supply them with troops and have them function in the same way as your other armies. Although with a rather powerful pair of characters leading it!
They might be swords for hire, but they have a certain moral code and will only enter the employ of Empire, Bretonnia and Dwarf factions. If you so much as look like a rat from a distance, don't ask.
Gotrek and Felix will only stay with your faction for so long, around 20 turns or so, before Gotrek gets itchy feet and his deathwish commands him to seek adventure elsewhere.
Speaking about why they made a limited-time exclusive DLC for a magazine, the Total War team said that they preferred this method to spending marketing money as the magazine promoted the game in exchange for a really brief exclusive period (around a month). This would hopefully bring in more players to the game, allowing the team to continue working even longer on it to provide more updates.
How to get them? You need to head over to the official Total War website and sign-up/login to their Dashboard. Once done, you can link it to your Steam account and then claim the free DLC.
Don't own it? It's available on the Humble Store, Steam and the Feral Store.
Some you may have missed, popular articles from the last month: