Skeletal Dance Party, the amusing musical dungeon crawling RPG from Catalope Games and No Studio in Particular just had a big Afterparty update.
What's Halloween without some sort of gathering? Skeletal Dance Party already felt like a party, a pretty unusual one that is. With skeletons dancing across levels with whatever weapons you come across and now it just got a whole lot bigger in a free update. Check out the fancy new trailer below: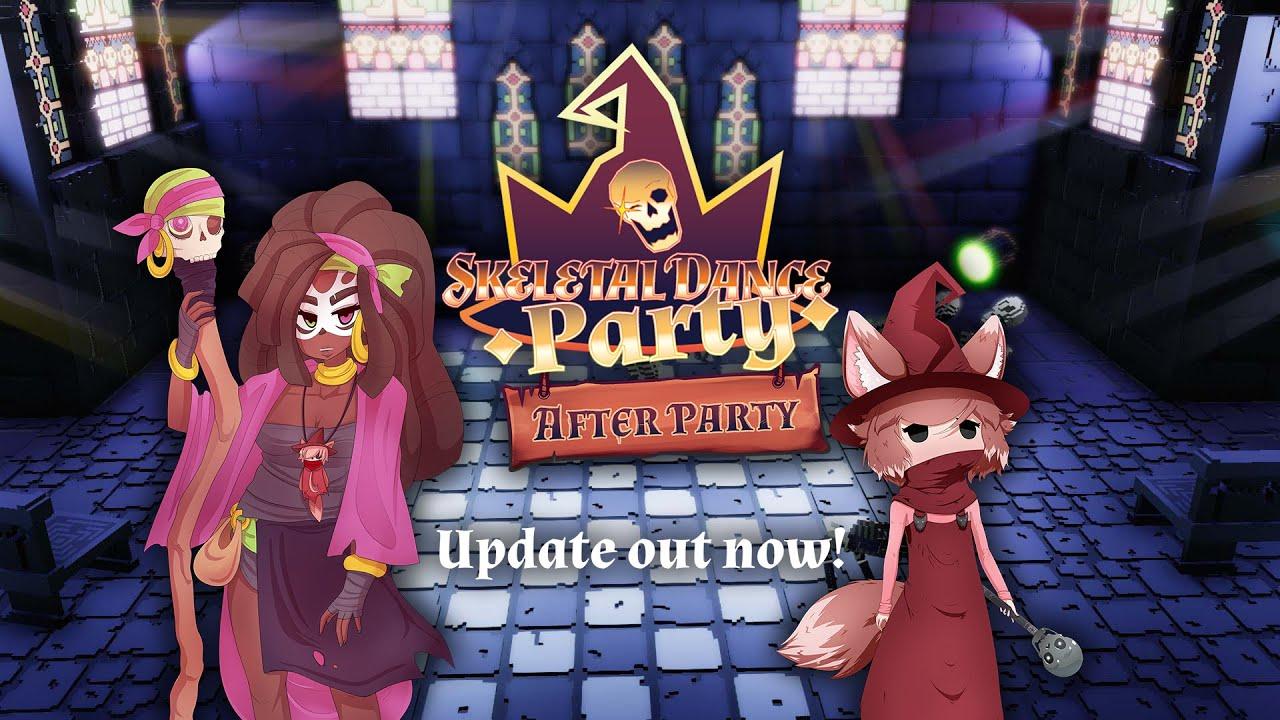 New features available in the free update:
New missions - Afterparty adds 4 new fully voiced missions talking taking place after the true ending to Skeletal Dance Party. Some big spoilers are in it so playing through the entire Skeletal Dance Party first is recommended.
New enemies - Clerie has an army of powerful Zombies and even worse raised some of her own Pumpkings! The Temple of Righteous Light has also send out some of their most powerful warriors to fight the hordes of undead marching in the underground.
Churches - Places blessed by the light. In these areas the forces of light hold their stance against the undead hordes. If you happen to find yourself marching into these areas you will be faced against very powerful enemies, but also the possibility of finding very powerful items.
Exploding barrels, radioactive urns and bagpipes - New regulations means that the catacombs can now be used by the Temple for storing all kinds of dangerous materials. Explosive barrels, urns of magical waste products and possessed bagpipes can now be found. Be careful to not get to close to them. Best usage of them is to throw them at the enemies!
Freestyle on over to itch.io, Game Jolt or Steam if you want to check it out. It's also currently on sale with 25% off across all three stores.
Some you may have missed, popular articles from the last month: