You're no longer just a Graveyard Keeper and a Priest all in one, you're now also in charge of building and running your own tavern in the Graveyard Keeper - Stranger Sins expansion. Note: DLC key from the publisher.
They also put out a release trailer, since we had nothing more than screenshots and a few bullet points before the release: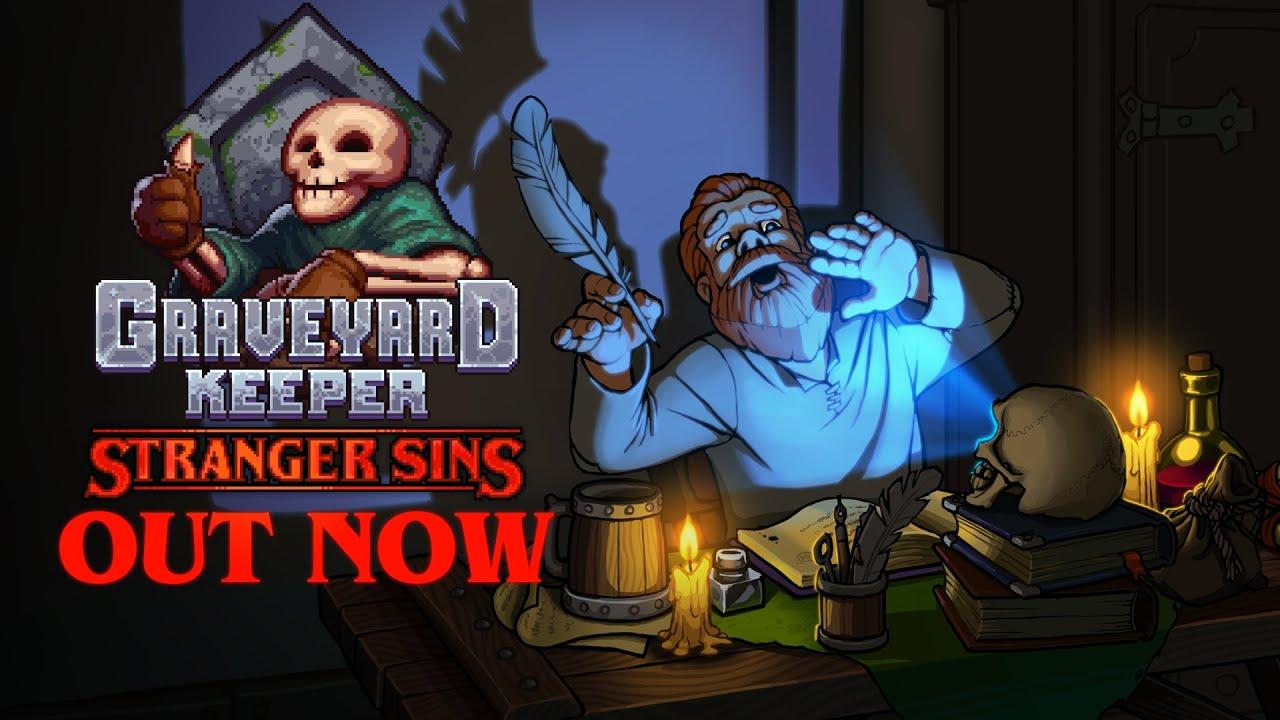 It's a lot more of the same doing little tasks but the additional story content and chattier characters certainly makes it feel a little less lonely. It's a good game even without the DLC. Easy enough to grab a gamepad, sit back and relax while you fix everything up.
Stranger Sins features:
The DLC is 6-12 hours long, with dozens of new quests
Build and run your own tavern. Finally you will have your own bar!
Arrange the Rat Race and Stand-up events.
Learn the backstory of Graveyard Keeper
How to actually access the expansion content? There's two ways of doing it. If you've already finished, go speak to Gerry (the talkative skull with bad jokes) and he will ask you to dig up a box of cognac to begin. If you're early on in the game, make sure you give Gerry some Wine and then you will get the task to dig up the cognac to begin it.
There are two minor issues to note: when you go through the wheat fields at certain times your FPS will get cut in half and sometimes the screen seems to stutter when moving around. Neither have been too often for me though.
A game to pretty much zone-out with. It's easy going, doesn't take a lot of attention and yet still pulls you in for a great many hours. Worth picking up? Yep.
On top of the DLC release, a patch also went up with these adjustments:
Now you will see visual notifications when a new corpse arrives.
Available ability to automate grapes and hops growing.
You can assign zombies to carry grapes and hops to the house basement.
New zombie-brewery and zombie-winery added.
Added missing character voices
Added light from windows in rooms
Added a list of all tutorial windows, and now you can see them at any time.
Fixed a lot of bugs.
Improved performance and optimization.
Some you may have missed, popular articles from the last month: