The brilliant rogue-lite, metroidvania inspired, action-platformer Dead Cells has another awesome content update available now.
Released yesterday, the Corrupted Update brings with it a brand new mini-biome the Corrupted Confinement. This is an optional area, mirroring Prison Depths. You get access to it from the Toxic Sewers, and it will lead to either the Ancient Sewers or the Ramparts. Worth trying too, as there's a guaranteed cursed chest at the beginning.
Want the update details in video form? Check it out below: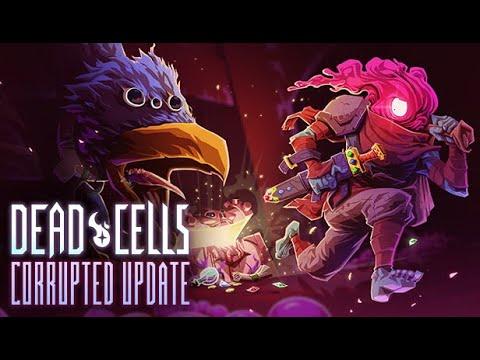 Special Recycling Tubes have been added as a meta-upgrade, given to you when you've beaten the Hand of the King in BC1. These special tubes contain starting item sets with a Melee weapon, Range Weapon, Shield and 2 skills giving you 4 different choices.
When you get further into the game, you can now find Scroll Fragments. They come in quarters and when you get them all, they turn into a whole triple scroll giving you another chance to buff up. Three new Tactic mutations made it in too:
Caltrops - Dodge to place up to nine caltrops on the ground, damaging and slowing enemies.
Networking - Stick an arrow in two or more enemies to make them share the damage they take.
Tactical retreat - Dodging just in time slows nearby enemies and prevent them from inflicting malaise.
The Custom Mode option that allows you to tweak your run to your liking was also expanded a little. You can now increase the number of mutations you can equip and make every item colourless (high quality). You can see their full patch notes here.
As a reminder, Dead Cells development has been spun off into a new company called Evil Empire. Unlike Motion Twin, Evil Empire is not a co-op with ambitions to become a much bigger company. This was announced back in August, with a little interview on Vice with more info.
I'm surprised I haven't gotten bored with Dead Cells yet, it just goes to show how if you get a good enough gameplay loop going it really can satisfy you for a huge amount of hours. The combat is just so good, it makes you feel powerful when you're having a good run. Brilliant game.
Want to grab a copy? It's available from Humble Store - GOG - Steam.
Some you may have missed, popular articles from the last month: