Regular readers won't be surprised by my love for Jupiter Hell, I've written about it a few times now and the latest update just continues to allow me to gush about it. Note: I personally supported it during the Kickstarter.
It's a roguelike, it's turn-based like the classics and depends upon tiles yet it feels so vastly different to anything else it's crazy. It feels like a proper action game, complete with a thick atmosphere and all. Absolutely gorgeous too, the lighting is absolutely fantastic and the barrel explosions sending everything flying looks excellent as well.
Jupiter Hell is also really easy to get into. Ridiculously so in fact. There's hardly any keys you need to learn, most of them self explanatory and the UI is clear and up to date while still being inspired by retro interfaces. It just looks good all over.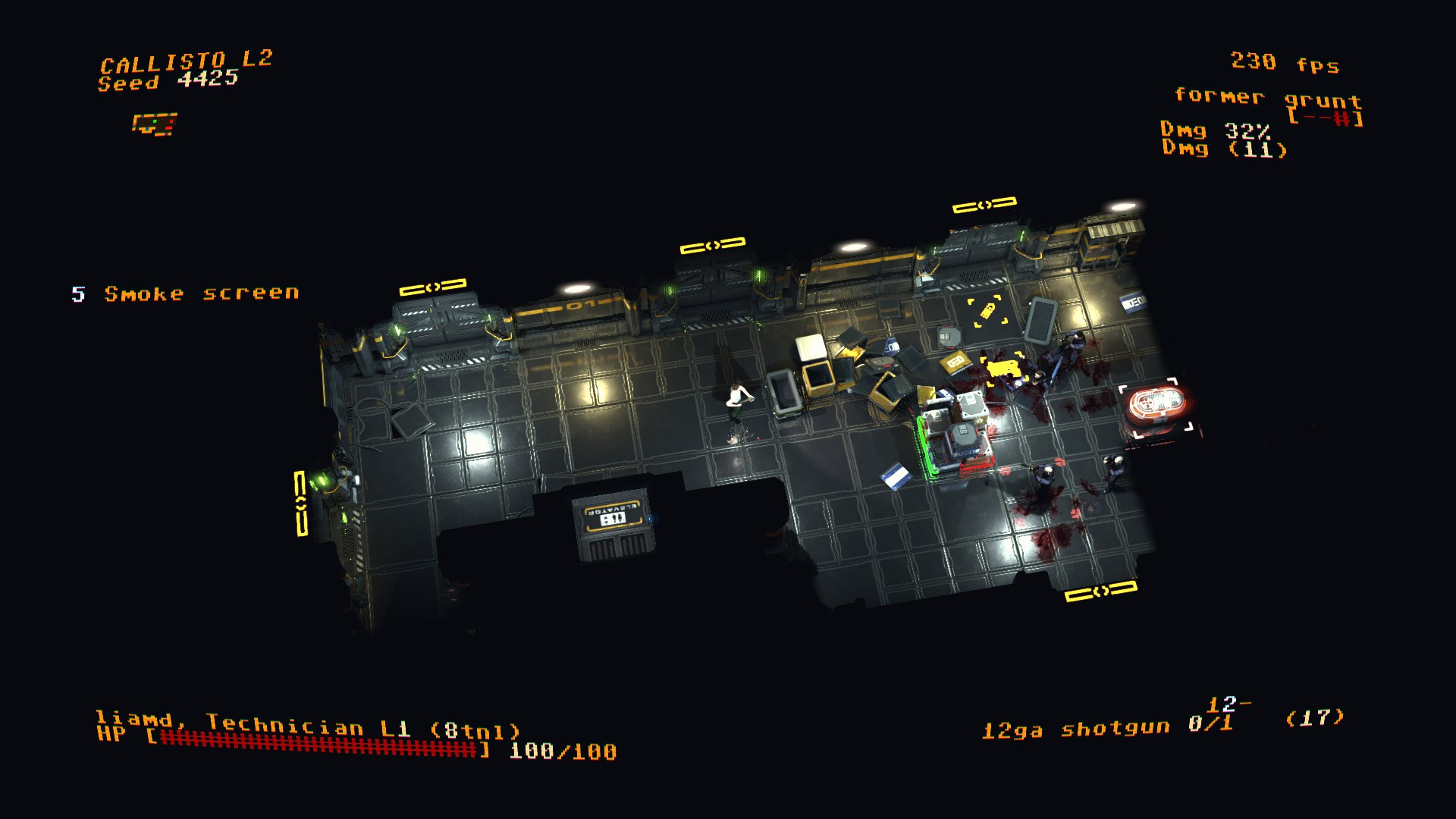 The latest build released today is a bit of a beauty too, adding and changing quite a lot. There's a horrifying new enemy with the Kerberos, a huge and challenging late game monster that comes in multiple variants. ChaosForge, the developer, also updated the tileset for the Beyond levels giving them a much improved look and feel. A bunch of new perks were added in too, along with giving armour perks now as well, class perks, more ADV (special) weapons have been added, perks were added to exotic weapons and so on—lots on new perks everywhere.
One interesting change is the armour system. The heavier the armour, the more it will reduce your dodge points but they've increased base dodge amounts as a little compensation for it and armour has been made more durable as it was quite weak before.
Even item drops were changed with this new patch. Item level is now independent of the difficulty, with a new mechanic controlling the drop tiers. The special boxes you can find scattered across various level are now tiered, with special levels having "one or more" Tier 3 weapon drops. Additionally, they said Tier 3 weapons and armour will be guaranteed to come with 2 perks.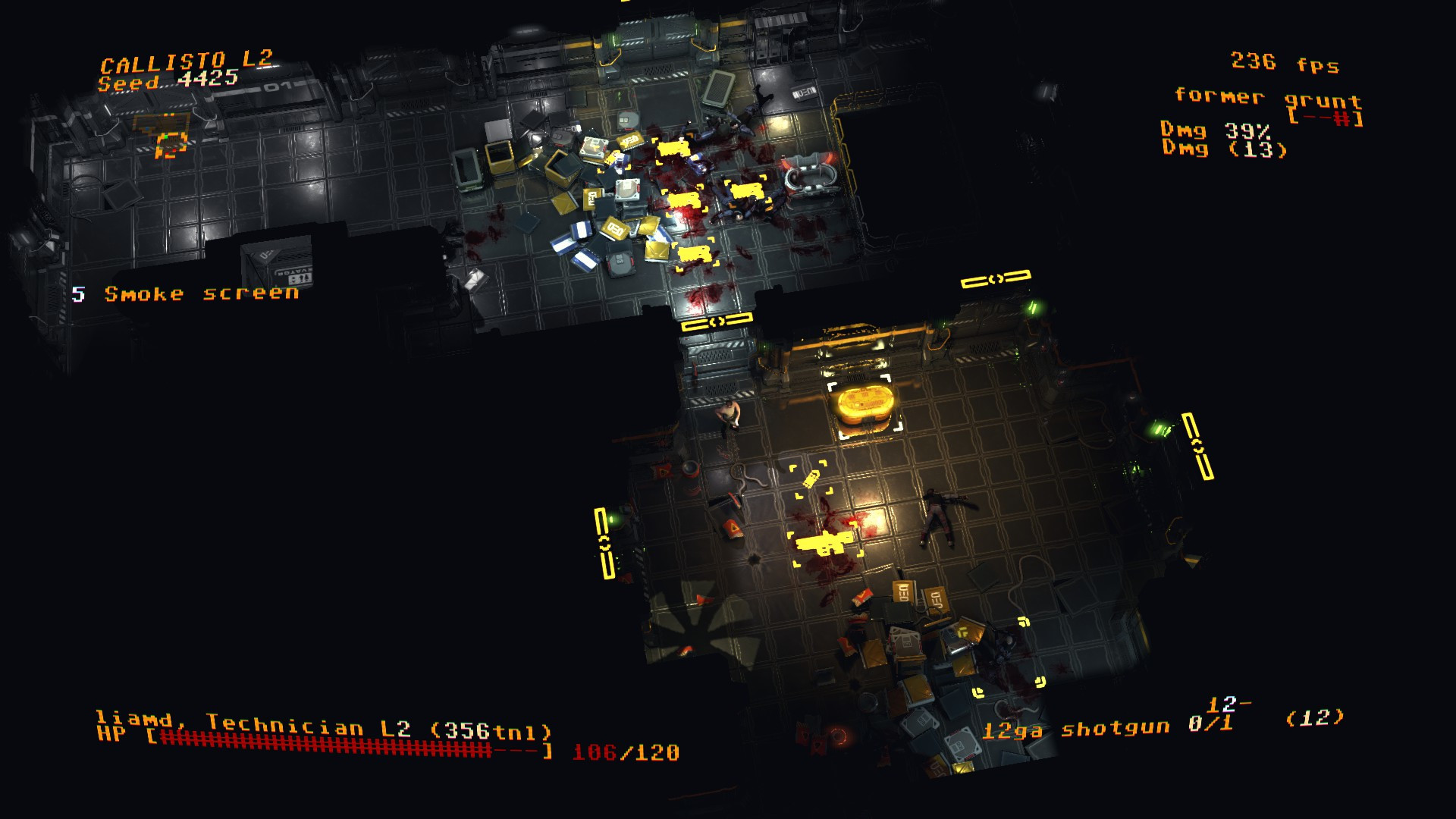 New character class traits also went in with "Incoming!" for the Marine and Technician, giving you reduced splash damage from explosions, and "Dodgemaster" for the Scout to make a non-movement action result in only losing half of you dodge instead of all of it.
A new challenge named Angel of Doom was also added, where you and your enemies gain nothing from cover but you get an added 10% to your dodge. One for the brave. It needs unlocking though, with you reaching the rank of Sergeant before it will let you in.
Jupiter Hell might be the only roguelike I've played that can actually make me truly panic. There was a moment when playing it today where I ran into a room that seemed empty, only to be quickly surrounded. I had a shotgun equipped, which I naturally forgot to reload and that can really make you sweat. Reloading gets me often, since the shotgun and revolver both need manual key-pressing to reload each bullet. Luckily, I chose the Technician class for this run, so my special character trait allowed me to surround myself in a smokescreen and make it out alive—well, barely anyway.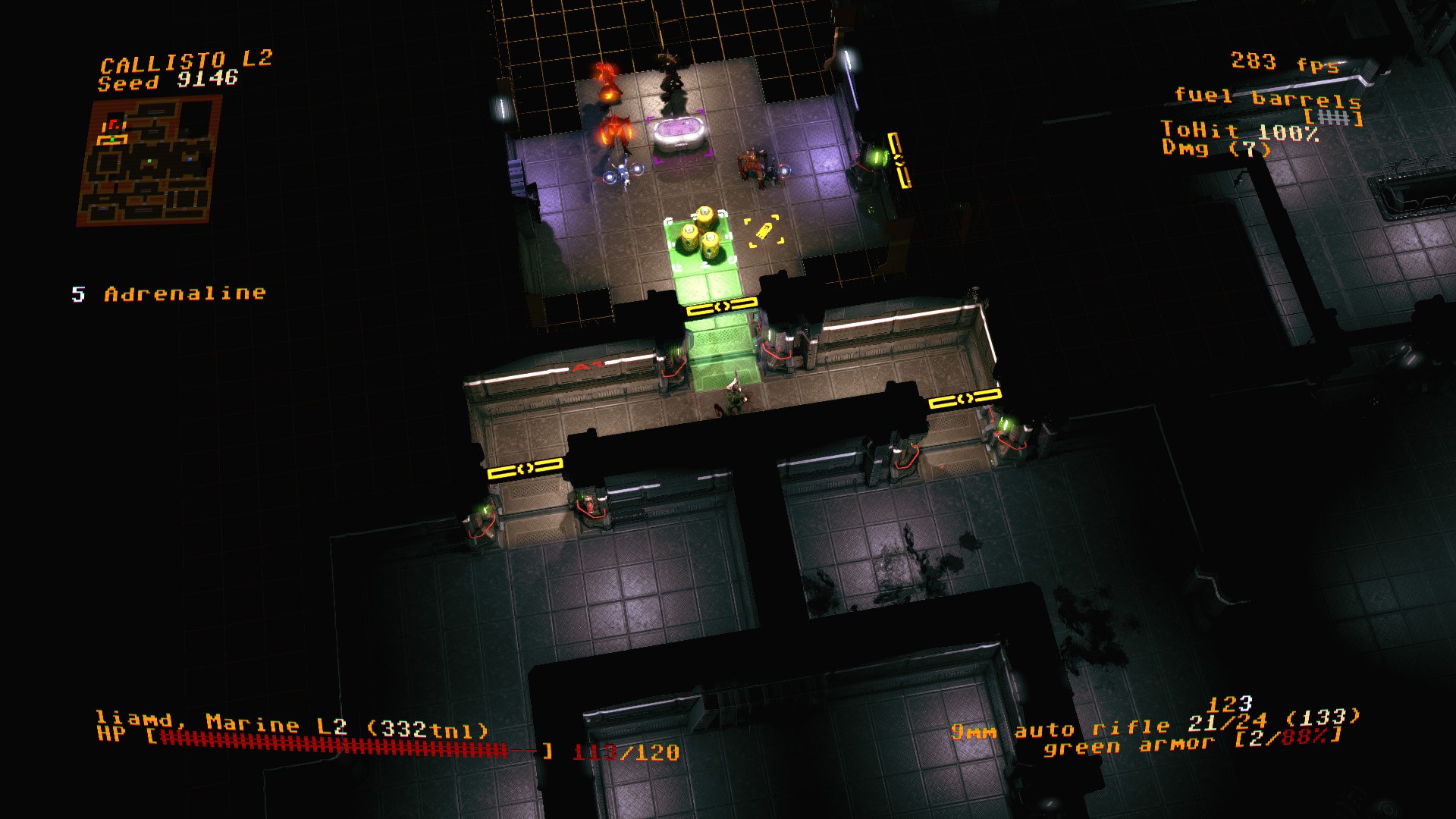 A few times it's genuinely made me jump too, thanks to the excellent atmosphere. Running in panic to build up some dodge as I come face to face with both demons and humans, only to run past an explosive barrel and—BOOM! My character goes flying, so do I out of my chair, oh my. Not my finest moment, probably not the last time it happens either.
Barrels can sometimes make things stupidly satisfying too. Especially so when you run into a room, there's lots of enemies and lots of barrels. Being able to manually aim is nice, so you can let off a quick shot into a barrel and watch the fireworks. Amusing at times too, shooting something next to one enemy with it setting off a chain reaction across the barrels in the room you didn't know existed until you explore further, showing enemies you didn't know where there plastered across the floor.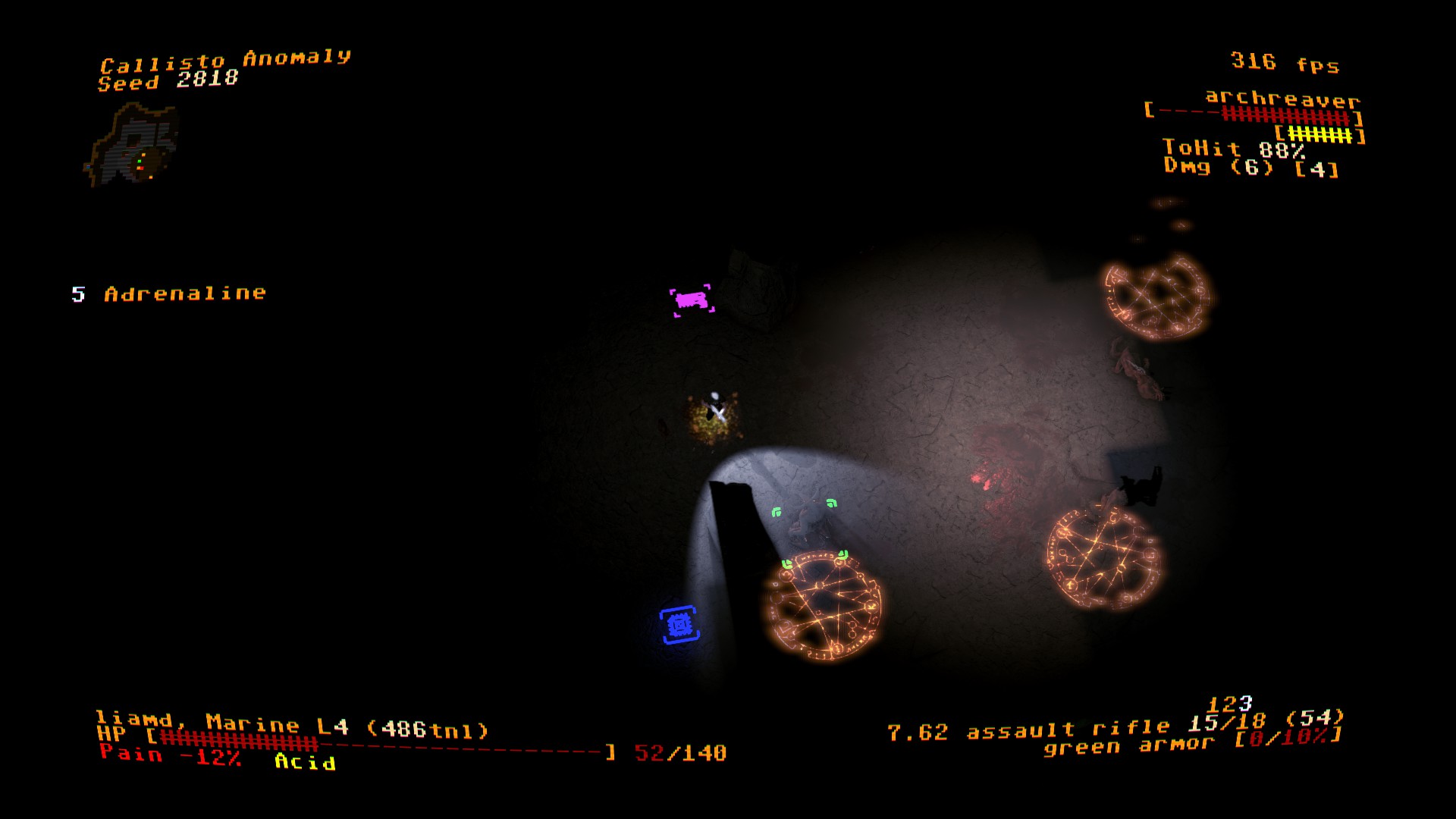 If you're going to play it, turn the lights off and put on some headphones. Certainly an experience.
The Linux version continues purring along, thanks to their excellent work integrating the Vulkan API it remains smooth all the way through. It's still quite early days for Jupiter Hell but don't let that stop you ripping and tearing through it.
Some you may have missed, popular articles from the last month: