Want an easy way to view, lock and unlock Steam Achievements on Linux? SamRewritten seems like a very handy application to do all of that and more.
The developer just announced a brand new release with a bunch of new features. Messing with achievements by manually unlocking them or locking them should be reliable, all your games should show up, it dynamically finds your Steam folders, a bunch of UI improvements and more.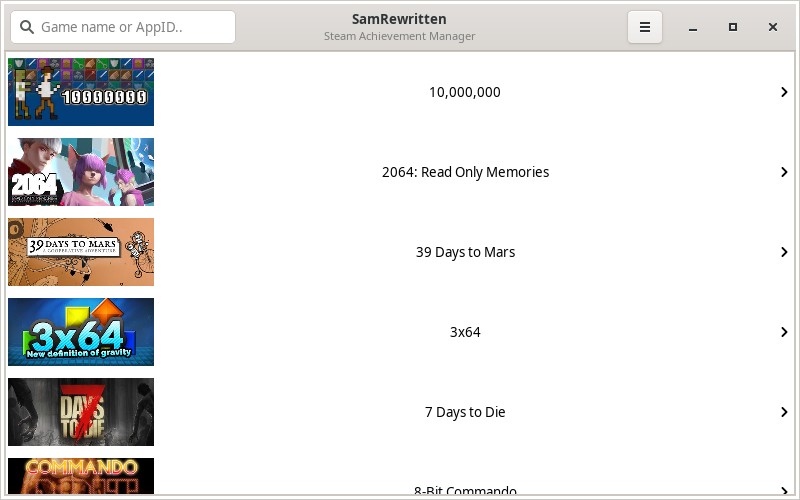 I find browsing achievements on Steam to be a bit of a nuisance, so using this purely to view them is actually quite handy. However, if you do plan of using it, a word of caution: something like this could well be against Valve's terms if you use it to unlock achievements. I couldn't find a definitive answer on that though.
Why would you want to use it to unlock achievements? Well, personally I don't pay too much attention to Steam Achievements usually but for some people they are important and I do understand that. Certain games do have bugs that can actually stop you getting achievements, or games requiring online servers that no longer work can prevent you getting them too, so this helps with that.
As always, we provide the info, you do what you wish with it.
You can find the release on GitHub. If you're on Arch Linux, there's also an AUR package you can try.
Hat tip to Mr Doomguy.
Some you may have missed, popular articles from the last month: