One of the last pieces of the pie to replace their current loot box system in Rocket League is the Item Shop, which Psyonix have now talked about.
The item shop will be joined alongside their new Blueprint system to finally get rid of loot box gambling in an update due next month. It's a nice step, as loot boxes are a terrible system but this also comes with its own set of issues.
Firstly, the Item Shop is going to be replacing the Showroom, the place where you can view DLC in-game. With it, you will be able to pick a specific item and purchase it with Credits. You will be able to buy Credits in bundles from 500-6500 with a price from $4.99 to $49.99.
Here's a peek at what it will show you: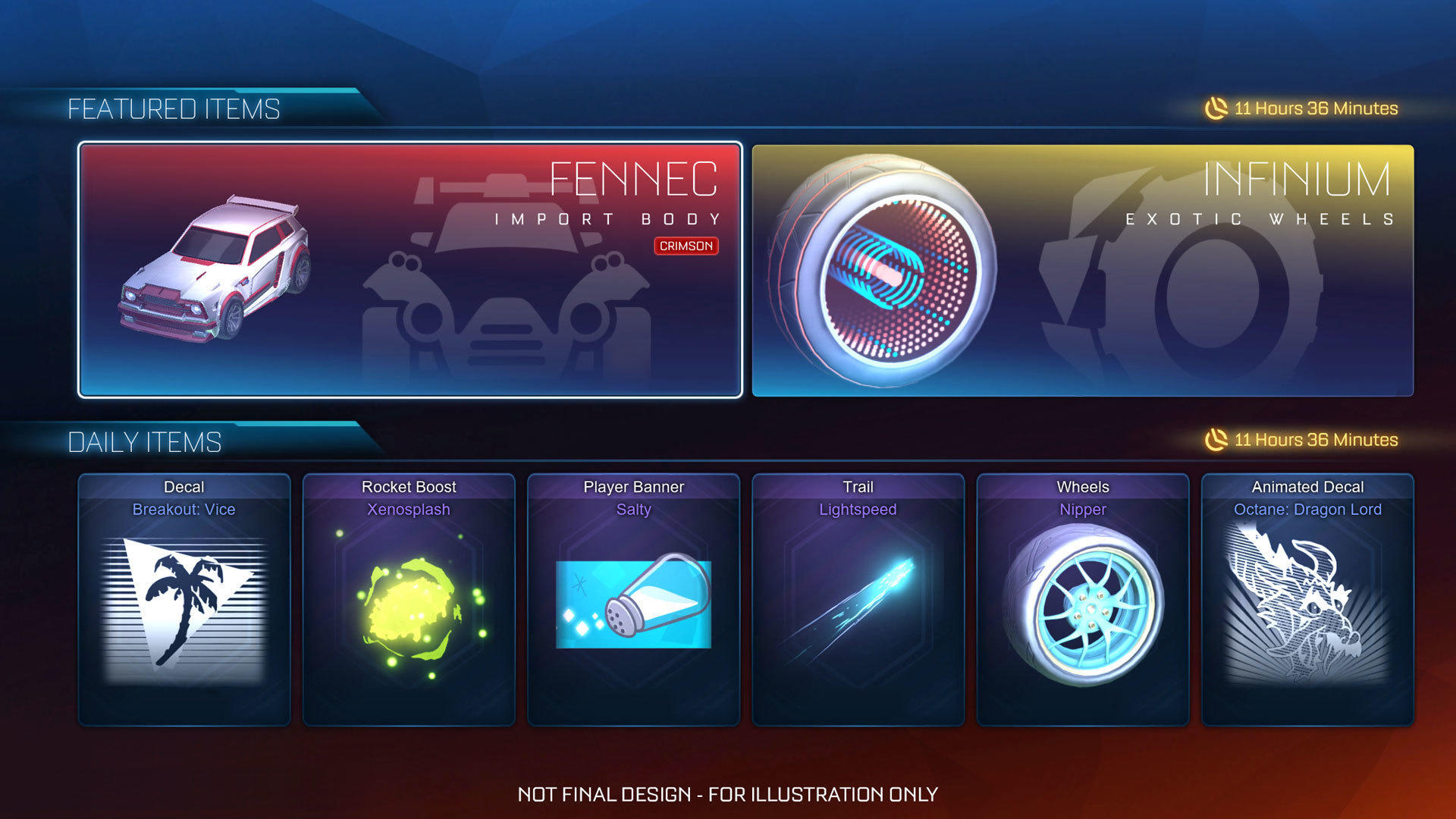 As expected, they're on timers. Both 48 hour and 24 hour, once up a new set of items in each section will appear. It will include all types of items like "Painted Cars, Player Banners, Exotic Wheels, Goal Explosions and everything in between".
Additionally, they've announced all Premium DLC is going away. Anyone who owns them will still keep what they got of course, but no one else will be able to buy the DLC. Instead, some of those items may appear in the new shop.
I will be clear on my thoughts here, as I think it is a vastly better system. You're not gambling boxes to possibly get what you want, and then end up spending a ton more and probably still not getting what you want. However, the timers cause their own issue. The whole "FOMO" (Fear of missing out), that feeling that you need to buy it before you don't have the chance, that's what Item Shop timers do. So, it's the lesser of two evils you could say.
Better than loot boxes, still not great overall. Especially so, when Rocket League is a game you have to pay to play anyway. I still expect sometime next year Rocket League will go free to play with changes like this, it would make sense, otherwise it does feel quite greedy. As a fan of Rocket League with hundreds of hours, this all makes me quite nervous about the future of it.
You can see their announcement here. If you wish to purchase Rocket League you can so on the Humble Store and the Steam store.
Some you may have missed, popular articles from the last month: