Streets of Rogue, the incredibly fun rogue-lite from Matt Dabrowski has a new update out. This includes a playable version of the Level Editor and Steam Workshop support in Beta, with new content also available for everyone.
What is Streets of Rogue? A little reminder:
Streets of Rogue is a rogue-lite about player choice, freedom, and anarchic fun. The game takes inspiration from fast-paced top-down rogue-lites like Binding of Isaac and Nuclear Throne, and adds free-form, experimentation-driven, emergent gameplay elements of RPGs like Deus Ex.
Back to the update: to start with, if you wish to access the Level Editor you just need to add "leveleditor" as a launch option on Steam. That's it. However, if you wish to also see the Steam Workshop you need to join this Steam Group until this part of the update is finished. Once done, you can access the Steam Workshop here. They're keeping it locked behind this, in the hopes that when it launches properly there will be some content ready for players.
Dabrowski also made a video to show off how it all works: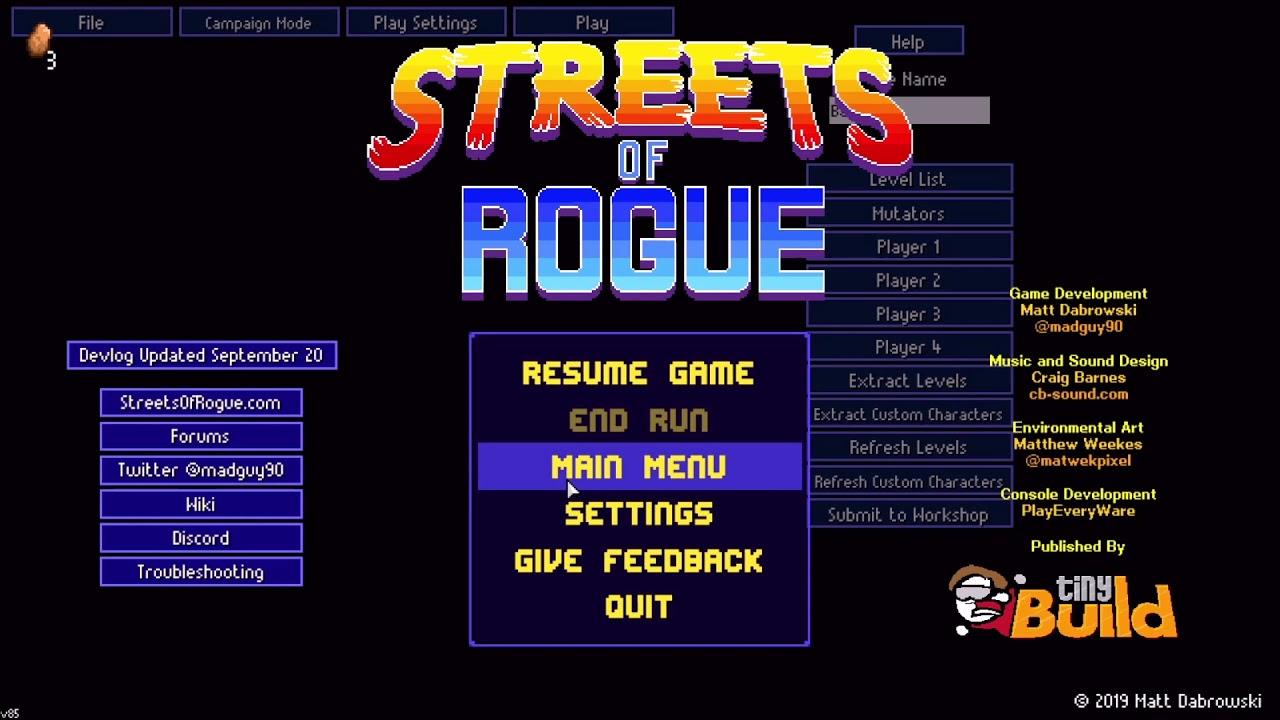 This is honestly brilliant, Streets of Rogue needed something like this to keep me coming back for more. After a ridiculous amount of hours in it, I can't wait to see what the community can come up with.
Additionally in this update you can now play as the new Mobster character with their own Big Quest and there's also new abilities:
Added Extortionist - You can extort business owners for extra cash by threatening them or roughing them up. Just remember not to kill them, or they can't pay!
Added Corruption Costs - Pay off the Cops whenever money is owed, either directly or through ATM
Added Mugger - Mug people for cash or important items. Also increases your general "threaten" abilities and allows you to talk to Annoyed people.
See the full announcement on it all here.
I can highly recommend Streets of Rogue, it's easily one of my favourites released in full this year. You can pick it up from Humble Store, GOG and Steam.
Some you may have missed, popular articles from the last month: