From publisher Crytivo (The Universim) and Russian developer Fructus Temporum we have Football Story, an incredible intriguing Football (Soccer to some of you…) adventure game with a narrative campaign and competitive multiplayer matches.
It blends together a sort-of exploration adventure RPG in the story mode, giving you a massive city loaded with quests to run around in with four customizable characters, each with skills you can progress. On top of that, when playing matches online with others each player on the team is controlled by someone. It sounds thoroughly amusing and it certainly sounds like something I want to try.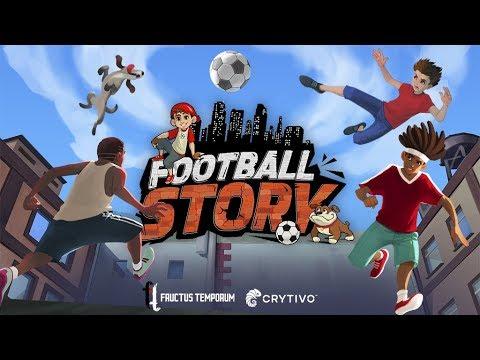 The matches aren't just plain old Football though, they're mixing in some random events to keep players on their toes. A dog might run onto the field, dynamic weather, someone might have parked their car in the middle of the field and so on.
Crowdfunding now on Kickstarter, their goal isn't exactly high either. They're requesting $30K which sounds like a reasonable amount, considering they've been working on it for some time now already. Thankfully, you don't need to be a big Football fan to enjoy it. Fructus Temporum said they've designed it to appeal to a wide audience, with uncomplicated controls that's easy to pick up and play. Skill-based for the matches, but plenty of different playstyles on offer.
Feature Highlight:
Cross-Platform Multiplayer
Co-op, Local co-op and local matches (up to 8 players)
8-Player Matches
Deep Customization
Unique Training System
4 Diverse Stories to Experience in Single Player
Massive City to Explore
Varied Quests
Team Management System
You can check out their crowdfunding campaign on Kickstarter and follow it on Steam. Planned for a full release in August next year.
Some you may have missed, popular articles from the last month: