Revolution Software today put out an announcement about Beyond a Steel Sky, the sequel to Beneath a Steel Sky, to give an update on the release date.
Beyond a Steel Sky is a dramatic, humorous, cyberpunk thriller in which engaging puzzles drive a fast-paced narrative set in a dynamic game-world that responds to – and is subverted by – the player's actions. It was quite a surprise when writing about it back in September as it popped up on Steam with Linux system requirements. We didn't manage to get full confirmation from the developer, until today! They confirmed to us on Twitter that Linux support is happening—awesome!
However, it's going to be seeing a slight delay (all versions). Originally planned for this year, Revolution Software have pushed the release into next year:
This extra time is being used to ensure that we realise our vision: Integrating conceptual innovations like Virtual Theatre and system hacking into adventure gameplay; Innovating with graphics technology in ToonToy; Working closely with Dave Gibbons to create a beautiful visual style.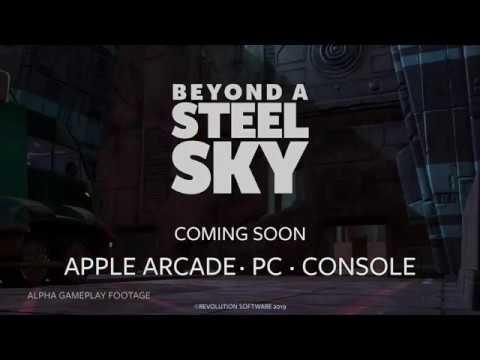 To follow/wishlist you can do so on the Steam store page. They did say it will be on other stores as well, which have yet to be confirmed but will be closer to release. Once they have a confirmed release date, we will let you know as soon as we know.
Some you may have missed, popular articles from the last month: