We have more interesting news to share this morning about updates surrounding Google Stadia, the game streaming service.
Firstly, engineer Justin Uberti who helped to create WebRTC and Google Duo has announced they've moved onto leading the Google Stadia engineering team. Google certainly need all the help they can get building their gaming platform, after such a rough launch. Uberti also mentioned that they will be hiring for Stadia in Seattle/Kirkland (USA) so get in touch if working on cloud gaming sounds like your thing.
Google have also finally put the Stadia store online in the browser, it's no longer totally locked to the mobile app. This was one of the pain points of the early launch, although you likely still need to actually have a Stadia account and a Chromium-based browser to even access it.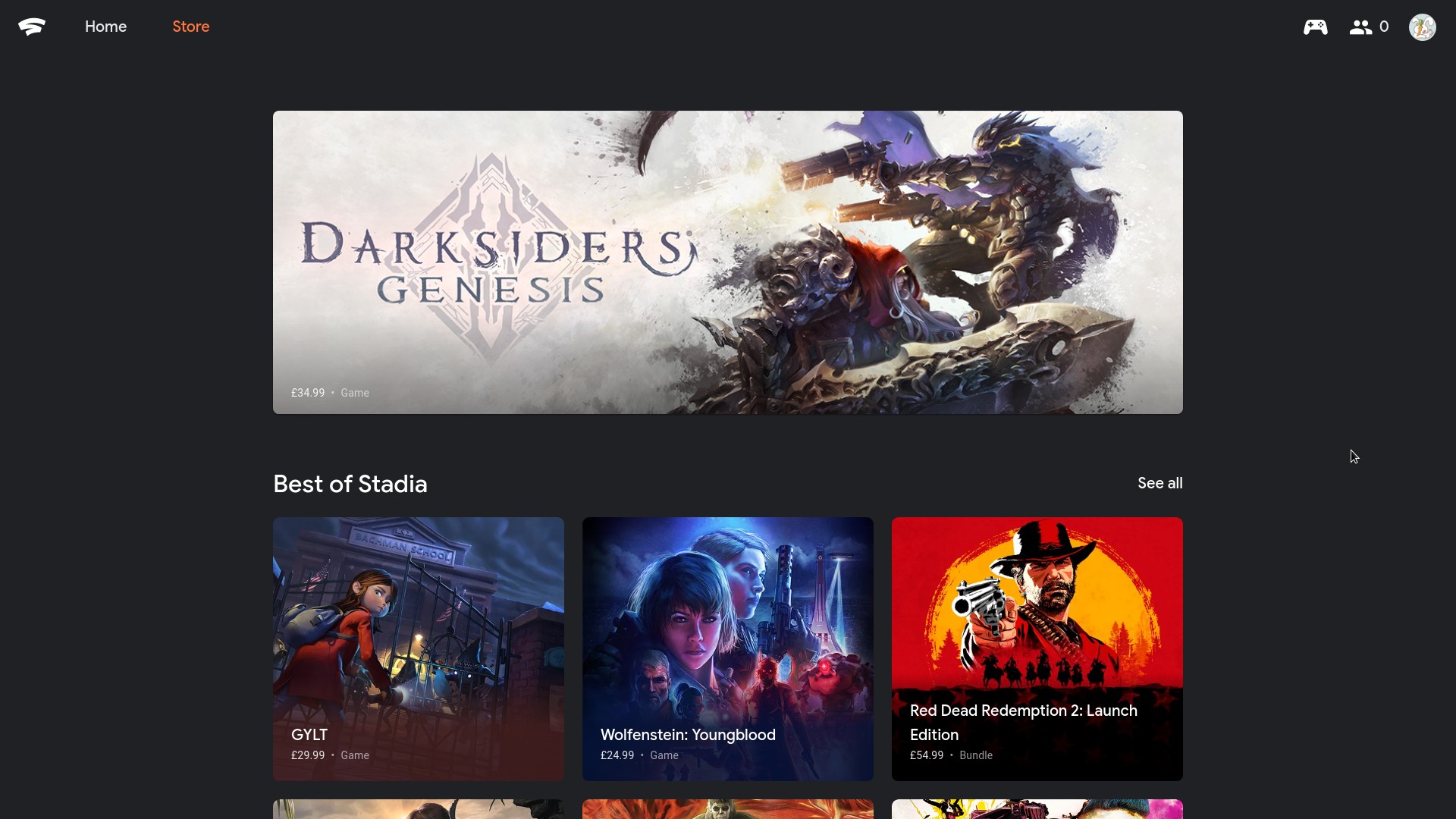 As you can see from the above shot Darksiders Genesis is also a brand new release, which came with same-day Stadia support so anyone who is currently in can play Darksiders Genesis on Linux with Stadia.
However, curiously, Darksiders Genesis actually costs more on Stadia than it does on other stores like Steam. On Stadia it's £34.99, on Steam it's £26.99. This highlights another big problem Stadia has, the pricing is already not competitive with other leading stores. Considering you get no local copy, it feels thoroughly wrong that it costs more.
On the brighter side of game news, the complete Destiny 2 pack is going to remain on Stadia Pro "for the foreseeable future" and it sounds like there's no current plan to remove it. Meaning anyone signing up to Stadia Pro next year when it's open to everyone, should be able to grab the whole bundle. Additionally, those who opt for Destiny 2 on Stadia will get quite literally everything (all seasons, raids, campaigns and so on) released for it through Summer 2020. Confirmed here under "Accessing Destiny 2".
If you're interested in seeing how Stadia runs on Linux, see my own initial impressions here. We've yet to face any major problems with it. Another option to play even more top games on Linux is great.
Lastly, if you wish to try out Stadia, Google have announced they're doing a few pop-up locations for people to come along and try it in: Los Angeles USA (Dec 11), London UK (Dec 11) and Paris France (Dec 13), more info on that here.
Some you may have missed, popular articles from the last month: