With a seriously cool Noir style, the detective conversational puzzle-sim Interrogation: You will be deceived is out now. Note: Key provided by GOG.com.
Critique Gaming say the idea of Interrogation: You will be deceived is to challenge some common preconceptions about terrorism, police brutality and the power imbalances between citizens, the state and large corporations. So it sits along side games like This War of Mine, Papers Please, This is the Police, Orwell and others that seek to raise important issues each in their own way.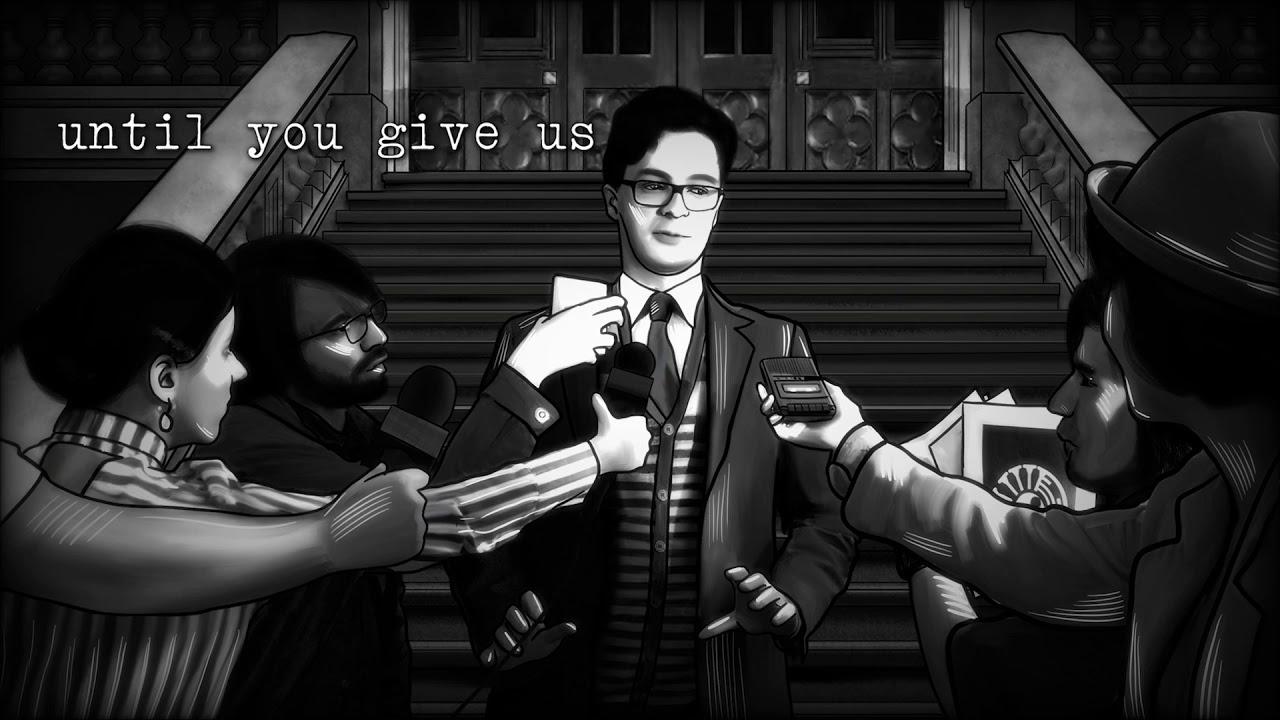 Feature Highlight:
Explore deep and increasingly difficult conversational puzzles to get to the bottom of a terrifying conspiracy
Show your management skills balancing your cases, team, budget and the police force's relationship with the public
Reach one of multiple world-defining endings - where will your choices lead you?
Meet over 35 complex and realistic characters
Immerse yourself in the expressive noir art based on real actor footage and atmospheric music
The actual interrogation mechanics and the style to it is fantastic, having real-life actors rotoscoped into the game certainly makes it a lot more exciting than your standard animated art, it makes it feel that more believable for obvious reasons.
As you might expect, the core gameplay revolves around you sitting across an interrogation desk as you ask questions and attempt to build up a case against someone. You do this through a mix of building rapport, threatening with off-the-record "enhanced interrogation" (roughing them up a bit) and careful questioning. To help you know if you're on the right track, you're given their heart-rate and pupil dilation so you know when someone is scared or beginning to open up to you. You're also given a file on each suspect but what makes it tricky, is that you're often dealing with more than one person.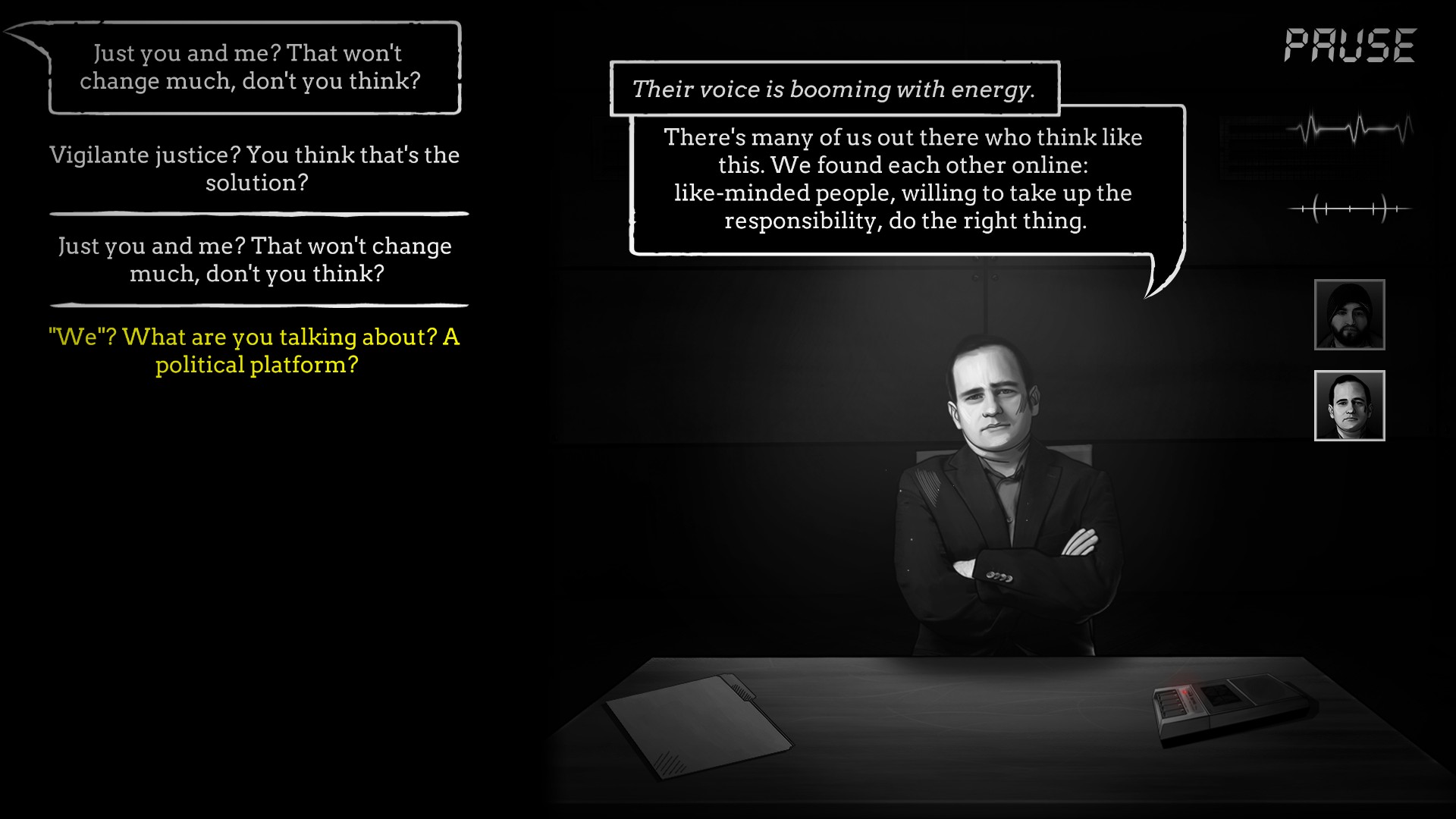 Switching between people when you get more answers from one, to use on the other person I found quite fun. The way it handles the different conversations is actually pretty clever, everything ties together somewhere. It's your job to figure it all out.
Having to sort through the questioning can be quite difficult, trying to get them to lead into something you can actually use. Luckily though, if you're mainly going after the story you do get to pick the type of experience you're after before you start. You can opt for the full and challenging investigative experience, or go slow with the reduced-challenge narrative focused option. I always appreciate these types of options.
There's a few times the text is very slightly off, a few real minor grammar errors or a last word weirdly repeated but other than that it really does work nicely.
Good story, great art, interesting conversation mechanics with room to play with the suspects. It's good, genuinely interesting to play and well worth taking a look. You can buy it on GOG, Humble Store and Steam.
Some you may have missed, popular articles from the last month: