Another update on the Linux-powered little console the Atari VCS, which is now going through Engineering Validation Testing (EVT) as it's on the road to release next year.
In the last update we posted last month, the Atari VCS was going through pre-production. Something that stuck out, was the actual units looking seriously cheap and shiny. Touching on that in the latest Medium blog post, the Atari VCS team state again that's not the final look:
The units shown here today still have the shiny plastics of pre-production that we have described previously. The finished Atari VCS units will look super-premium, with all the beautiful matte surfaces, rich wood fascias, and other details everyone expects.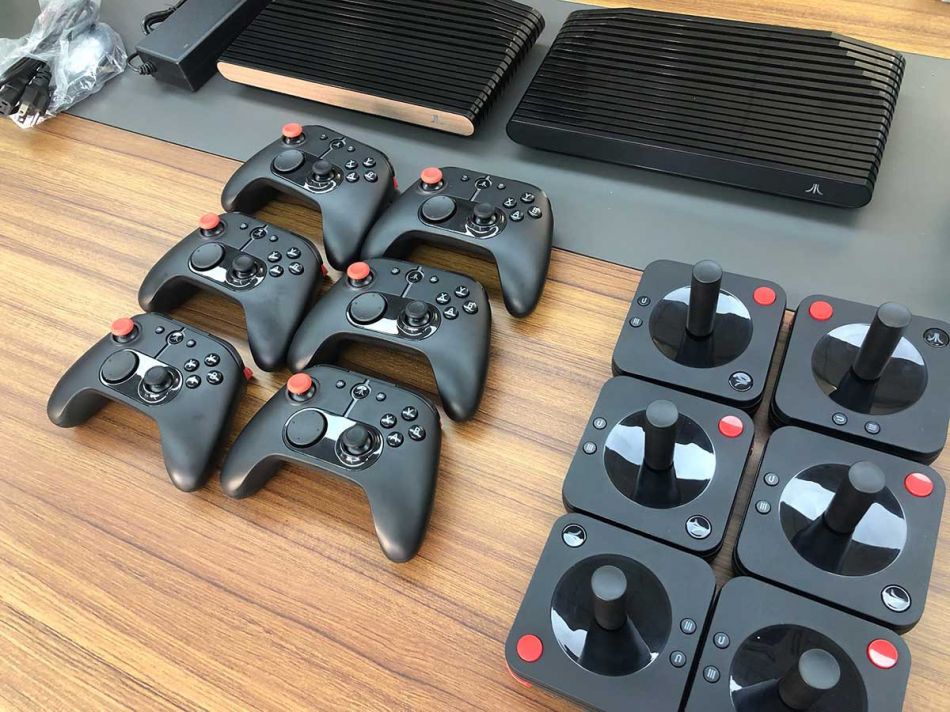 EVT is where they test every part of the hardware to ensure it all works together properly, this includes things like Wifi, HDMI output, audio and so on. They're also using it as a practice run for the final manufacturing process for once it goes into mass production for release next year.
They did note a few problems came up during their EVT testing. Using the rather new AMD RG1606 Ryzen processor (part of the Ryzen Embedded R1000 line), it turned out the HDMI port wasn't doing 4K like it was supposed to but working with AMD they've managed to solve it. Other problems came up with WiFi and Bluetooth connectivity which they've also solved with PowerA making improvements to the Classic Joystic's paddle functionality too.
So what's the main takeaway from the EVT? Atari say the Atari VCS hardware and peripherals are nearly final", so it sounds like there might not be any more delays. It's going to enter Design Validation Testing (DVT) next, where their factory "confirms that all of the parameters for a successful finished product are met" and that's the last phase before mass production.
We're very keen to see the final product. If they manage to ship it without more delays in March 2020, this could be quite a nice little Linux gaming box. Atari's own-brand Linux-based OS by default, with the ability to run a standard Linux distribution on it too. Could be good.
Some you may have missed, popular articles from the last month: