Now you can all join in, as the upcoming racing game Bloody Rally Show now has a demo available and it's well worth trying.
Bloody Rally Show is dystopian old school 2D top down racing game with procedurally generated race tracks, campaigns, missions, leaderboards, daily challenges, track editor, car editor, car tuning, customization, car battles, and multiple game modes, including one where you are a pedestrian.
Currently in closed Beta while still in development, I've had access to the full version for some time now, with it already entering my regular rotation of games to jump into because of just how fun it actually is. It reminds me of many classic top-down racers I played on the Amiga, only it looks a lot better and has a much expanded feature set. This is one to keep on your wishlist.
What you get in the Demo:
Daily Challenge with leaderboards and ghost replays - different track and car every day (Leaderboards are separate from full version / closed beta).
Full Track Editor. You can upload your created tracks to Bloody Rally Show Steam Workshop, this content will then be available in the full version.
Full Car Editor. Same as with Track Editor, you can share stuff you build in the Workshop.
All the settings from full version, see if you can get it run fast enough on your rig, how does it work with your controller, etc.
Even though it's limited (it is a Demo after all), the Daily Challenge mode is a lot of fun to get you in the spirit of it. I've been trying that mode myself this morning, can't even get close to the developer. Having Ghost Car support certainly makes it interesting.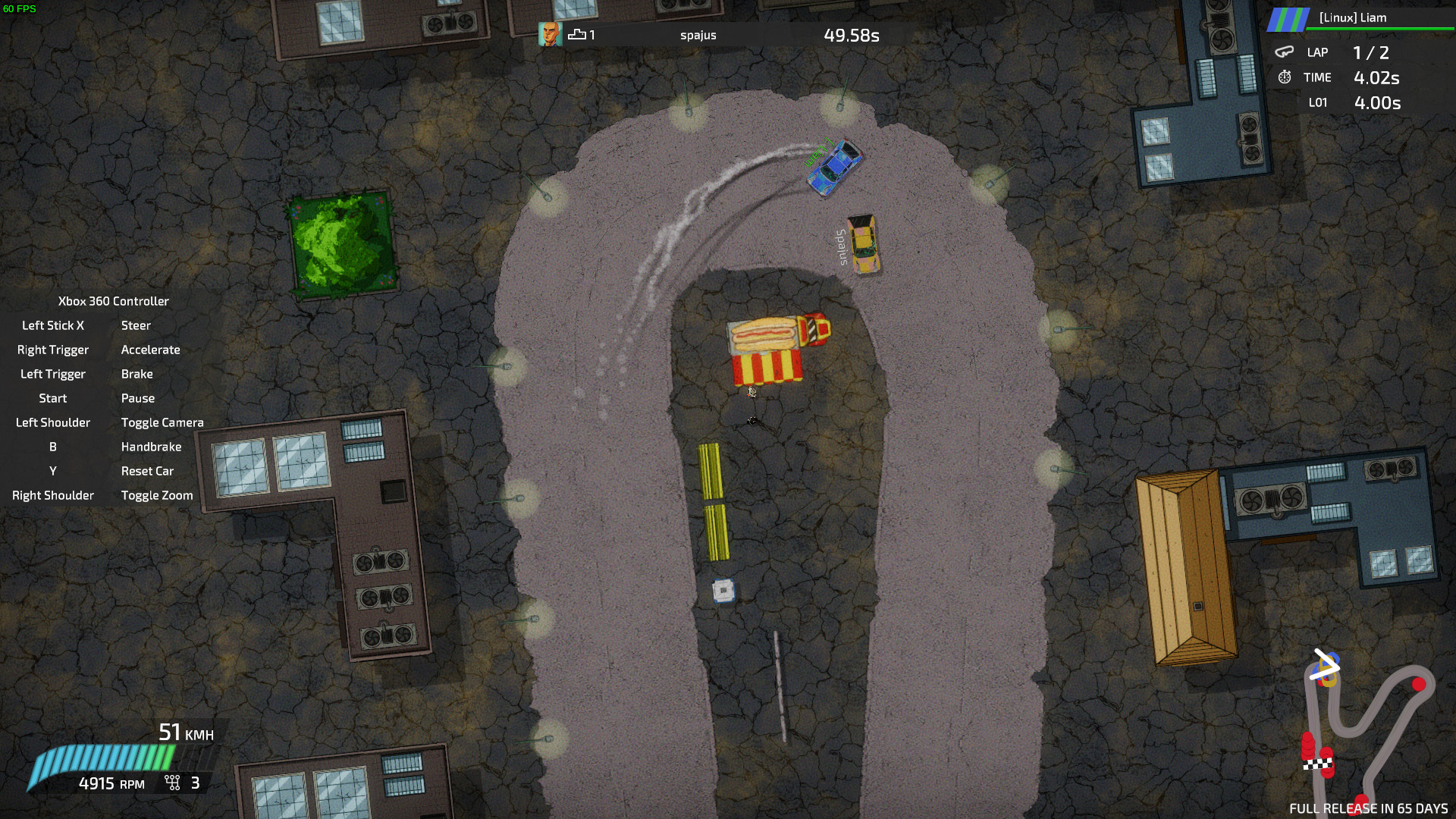 Easily one of the best 2D racers I've played for a long time. It has everything you could want, almost anyway. Car customization, map editing, different game modes, leader-boards, Ghost Cars to race against, a campaign mode with missions, split-screen multiplayer, support for huge races with lots of cars and the list of features goes on for a while.
Check it out and grab the demo on Steam. The full release is currently scheduled for 20 February, 2020.
Some you may have missed, popular articles from the last month: