Another recent developer diary for Crusader Kings III went up and it goes over some very interesting points about the new and improved character system coming.
One big change is how they will be dealing with personality traits, which they said they're going to be putting a lot more emphasis on. They said in CK2, you could end up with a lot of them and it didn't really do a whole lot. With CK3, they will have a "massive effect on the behavior of each individual character, so when a character is Greedy you'll really feel it" and each character will usually have no more than 3 personality traits. So CK3 should be easier to understand, while also have a little more depth to it as the same time for the characters which does sound better.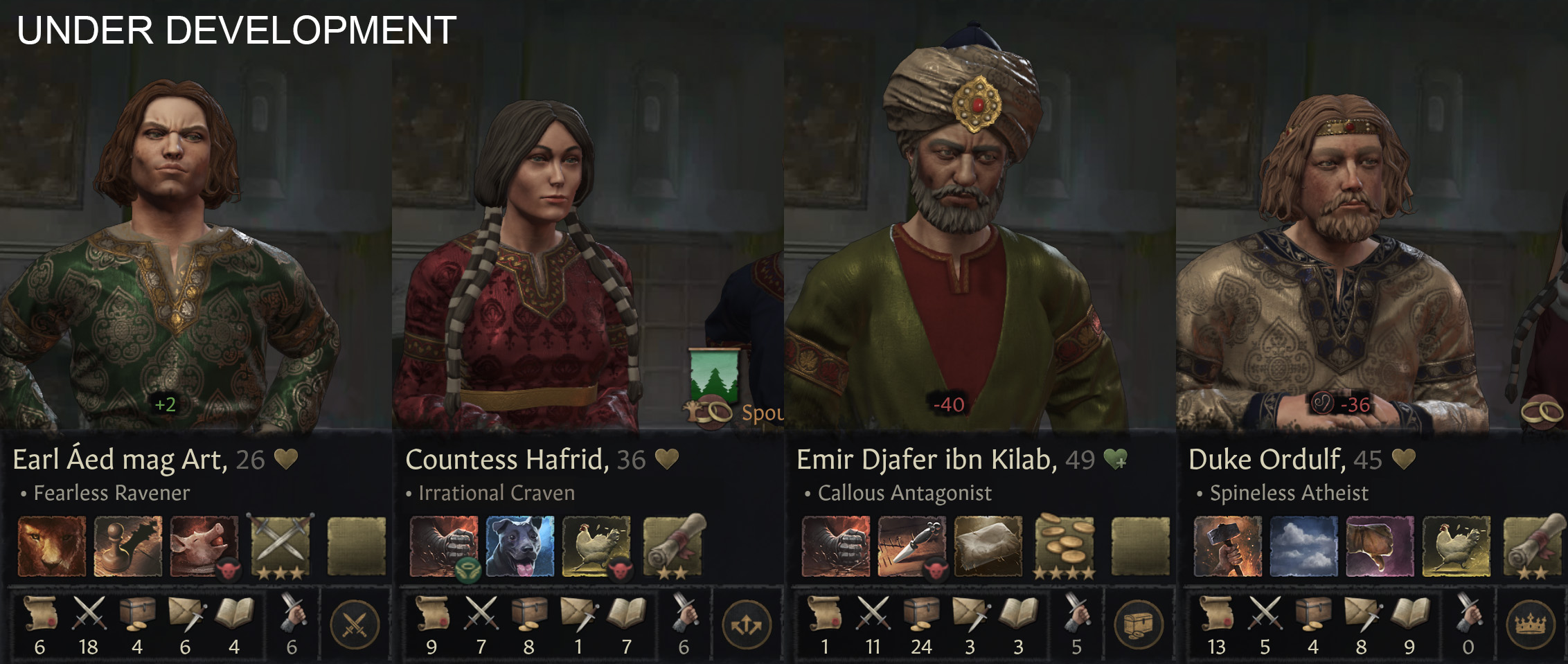 In the image above, you will under their name two special words which are the basic summary of their whole personality to give you info at a glance.
On top of the main traits, there's also Genetic Traits. In CK3, getting people to hook up to carry on your favourite genetics is more involved with them having multiple levels that can be improved with successive generations. Paradox said this can all be sped up with inbreeding—oh my. There's also a lot more of them too and they will affect character Portraits.
With character portaits now using their improved 3D system, it allows them to have "seamless aging and disease overlays", so you can watch your characters grow. They're showing more of each person (not just headline), so that you can also see their personality and traits in things like their posture and clothing, as well as diseases with skin textures and more.
See the full developer log here if you want the nitty-gritty, there's a lot more to it. Crusader Kings III is really starting to sound awesome.
You can wishlist Crusader Kings III on Steam, you can also play Crusader Kings II completely free.
Also, for anyone interested, Paradox recently announced they're looking to bring in a Game Designer to help work on Crusader Kings III. You can see the job opening here.
Some you may have missed, popular articles from the last month: