Arcen Games sound quite proud of how big the latest update to AI War 2 is, saying it's "Almost a sequel in how much it adds to the core game mechanics and AI.".
They certainly don't mess around when it comes to post-release support, with the actual changelog taking up around 30 pages when pasted into a word processor. Blimey, that's a lot to go over and it would be a bit mad to attempt to. Safe to say, everything has been touched.
Some highlights:
A much improved AI - "Scarier" and more varied in the challenge. They better defend their territory and do it in multiple ways. It should also stop giving wrong orders and trying to order your ships around.
The AI will split fleets to pursue multiple goals keeping you on your toes
The AI won't be as slow on higher speeds thanks to more parallel processing, with 5x speed now the max
An "Adaptive" AI type added that doesn't stick to a single game plan - plus 15 new achievements for it
Much improved performance
Tooltips aren't rammed full of all info possible by default now, being a bit more inviting but this can be changed in the options
Plenty of other UI improvements, including more tips to help players understand it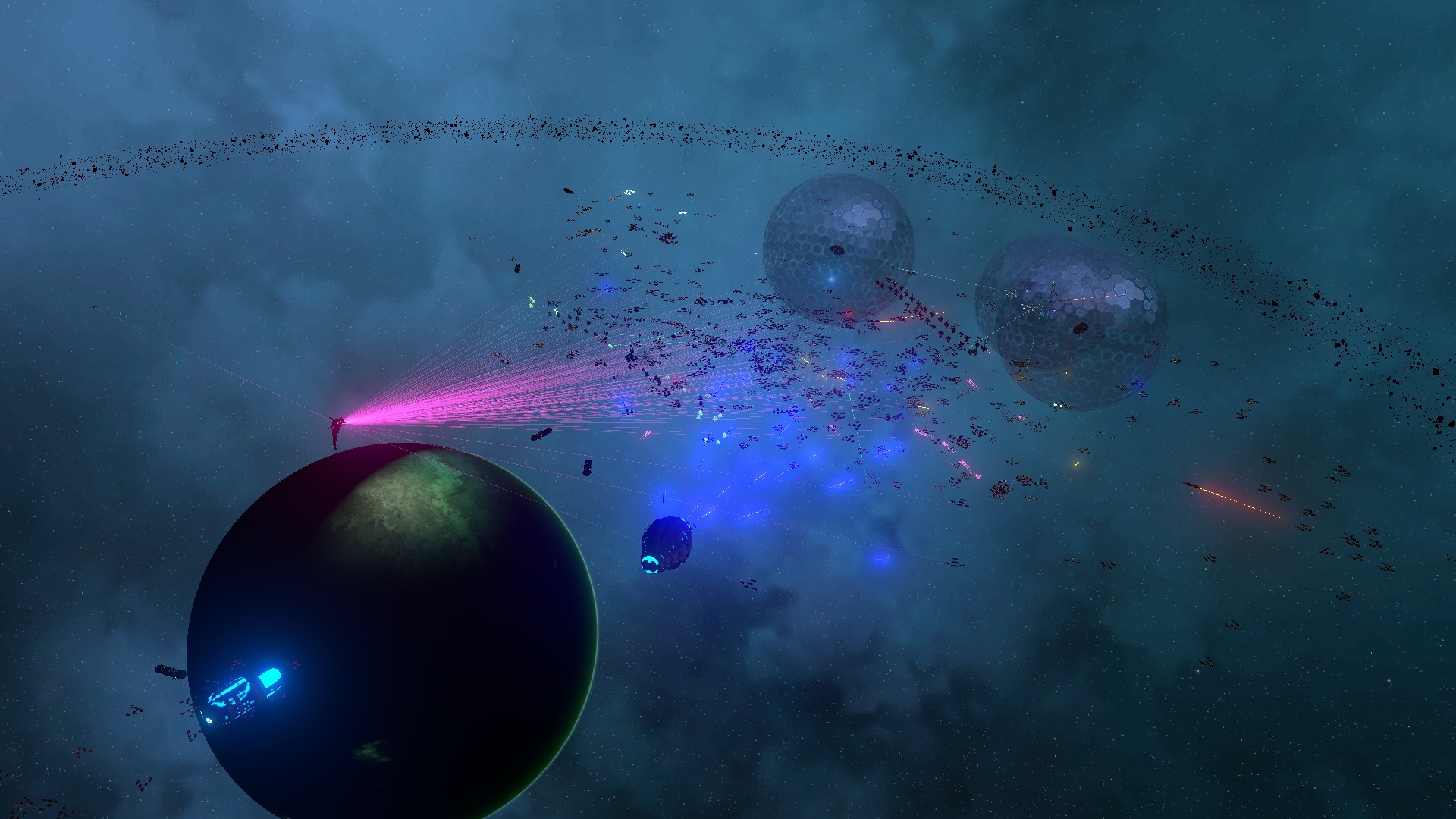 On the subject of game difficulty, Arcen said that the higher levels should actually now be sufficiently difficult as they should be, with some of the lower levels looking "fancier in terms of enemy movements and positions but not actually be much more challenging".
AI War 2 is such a ridiculously big game, with some quite beautiful scenes when you've explored the various systems it has to take back from the AI overlords. Definitely one you need to try if you're a fan of real-time strategy games.
You can pick up AI War 2 on Humble Store, GOG and Steam.
Some you may have missed, popular articles from the last month: