Super Mega Space Blaster Special Turbo is a long name and this is supposed to be the expanded edition of the 2019 release, giving additional arcade-style shoot 'em up action. Note: Key provided by the developer to our Steam Curator, go give us a follow.
From UK-based developer Bare Knuckle Development, this is quite a feature-filled 2D space shooter, a little bit of something for everyone (as long as you like retro-arcade shooters that is).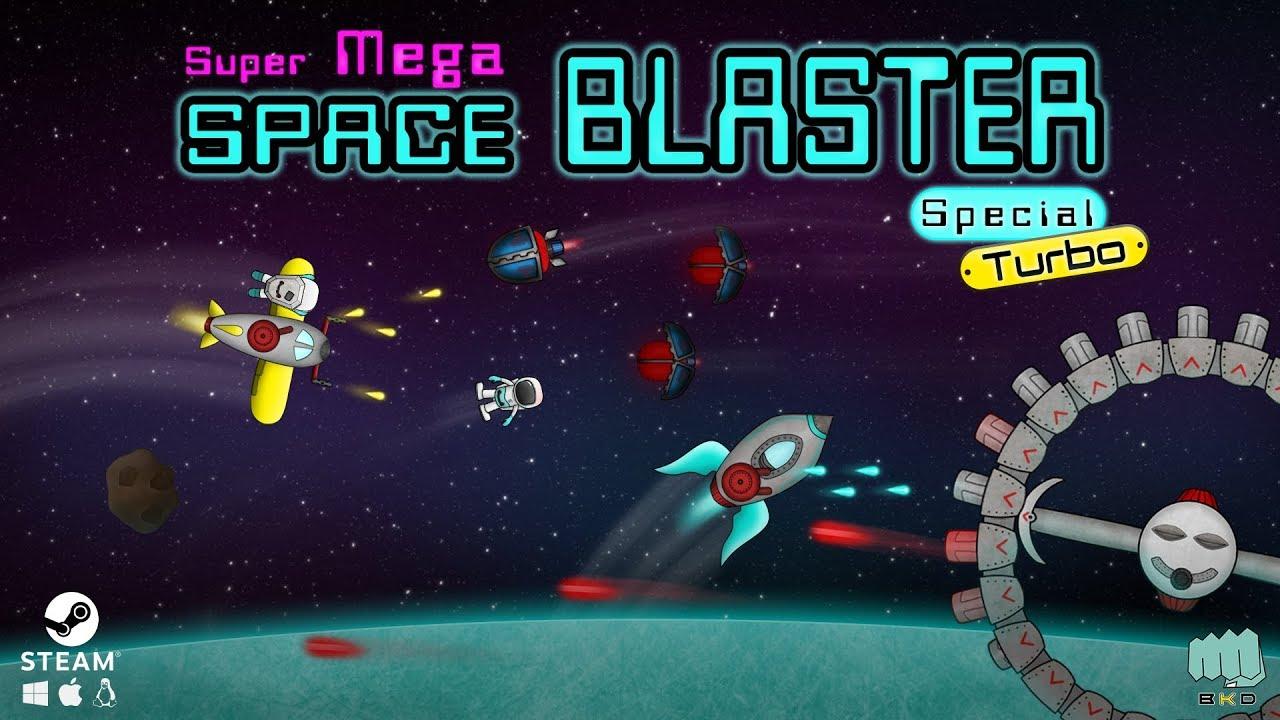 While the older version (the non-Turbo edition) didn't get much attention, or many user reviews, those who did try it seemed to like it quite a lot. I can see why, it's streamlined, easy to get right into the action and it can be a thorough challenge.
Feature Highlight:
Fast-paced addictive shmup gameplay with bullet hell elements.
5 play modes give varied gameplay and replay-ability.
Play alone in single player or with a friend in local cooperative or local competitive multiplayer.
Collect coins to unlock all 15 space blasters (ships) each with their own perks. From fast ships for darting around to slower ships that allow precision aiming.
Some space blasters have turrets, turning the game into a twin-stick shooter.
Loads of awesome upgradable power-up weapons to help you take down your enemies including lasers, homing missiles, and multi-shot.
Use your coins in the shop to upgrade your weapons & power-ups, unlock more perks, and add more music to the game.
I've especially a fan of the Save The Colony mode, where you're not only dodging everything the game throws at you but as you fly around you need to rescue survivors and drop them into a moving contraption at the bottom of the screen. Super frantic and definitely a fun game mode to have in a shoot 'em up.
You can find Super Mega Space Blaster Special Turbo on Steam.
Bare Knuckle Development are also working on a metroidvania action-RPG called The Flawless: Art's Tale, it's still in development to release late this year. You can check that out on Steam too.
Some you may have missed, popular articles from the last month: