Tonight, we've decided to do something a little different. We're organising a Linux gaming night and you're all invited to join us.
Getting into the whole community spirit thing here, channelling some positive vibes for the Linux gaming community and for a fun indie game that's quite unique and cheap—let's play Shotgun Farmers. A good time too, as on Steam right now it's 30% off making it £4.89 / $6.99 / €5.73.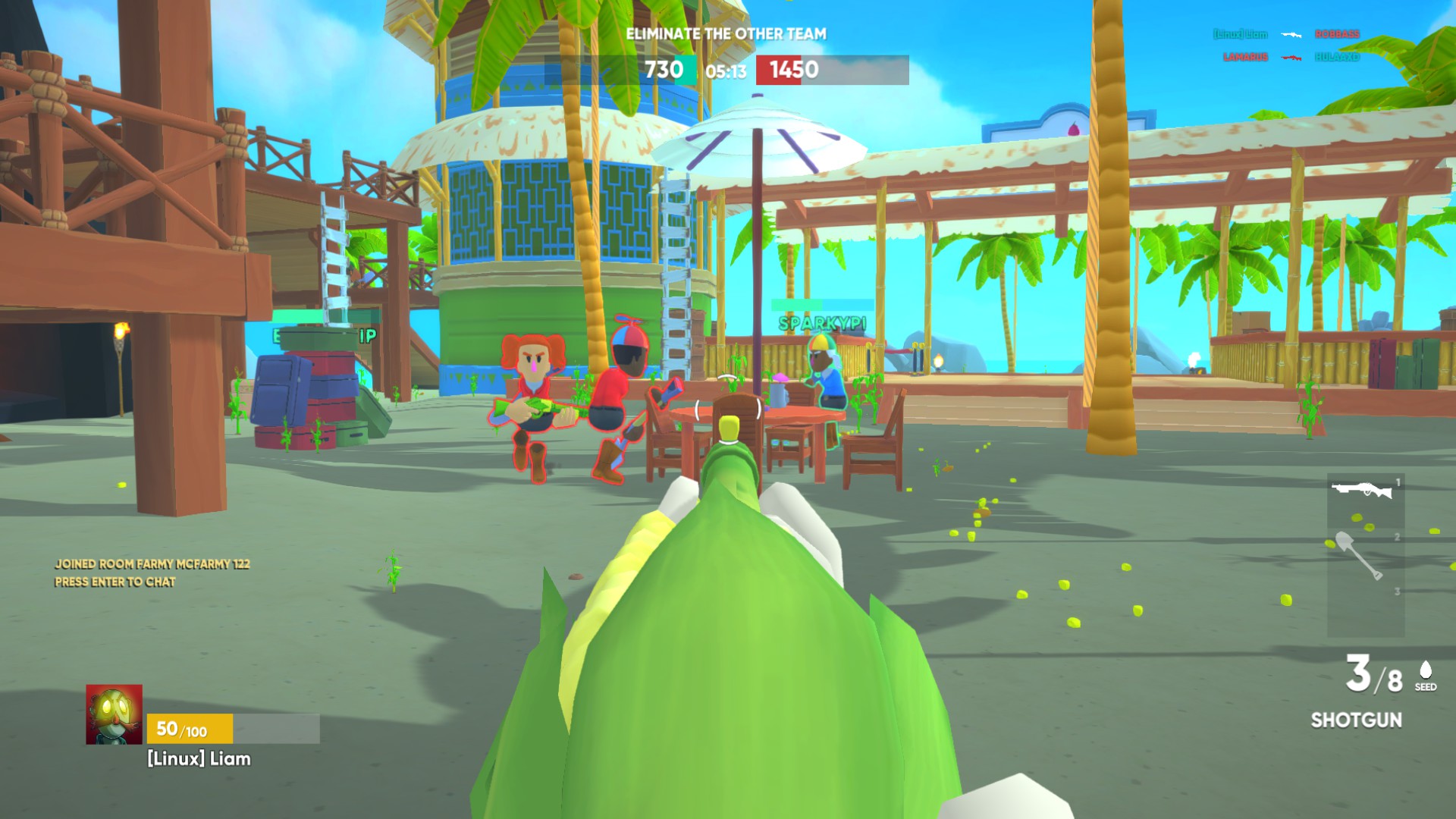 Shotgun Farmers has a lot of fun and unique game modes, in fact the basic idea of the game is one of the most unique I've seen when it comes to first-person shooters. You fire, you miss and your bullets sink into the ground and grow new weapons anyone can then harvest to get it. The weapons are hilarious too, all inspired by some sort of vegetable or fruit.
For the collectors amongst us, there's also plenty of in-game cosmetic items (100% free) to unlock as you play it and level up.
What do you need to do? Pick up a copy of Shotgun Farmers on Steam, download it, do a little practice and get ready to go online and play. We're going to start properly around 7PM UTC. Feel free to jump in earlier of course! We might even make this a regular Saturday event.
Need to hook up with other Linux gaming fans? You can try our IRC, Telegram and Discord. Also be sure to join our Steam Group!
Some you may have missed, popular articles from the last month: