Plague Inc: Evolved, a strategy/simulation mix that supports Linux, has seen a sudden surge in popularity recently as China has a real-life Coronavirus outbreak people are testing it out in the game.
In the last 24 hours, it's hit a new all-time high peak-player count of over fifteen thousand people all trying to cover the world in something terrible. This is thanks to the modding support the game has with the Steam Workshop, there's multiple packs that add in some form of the new Chinese Coronavirus.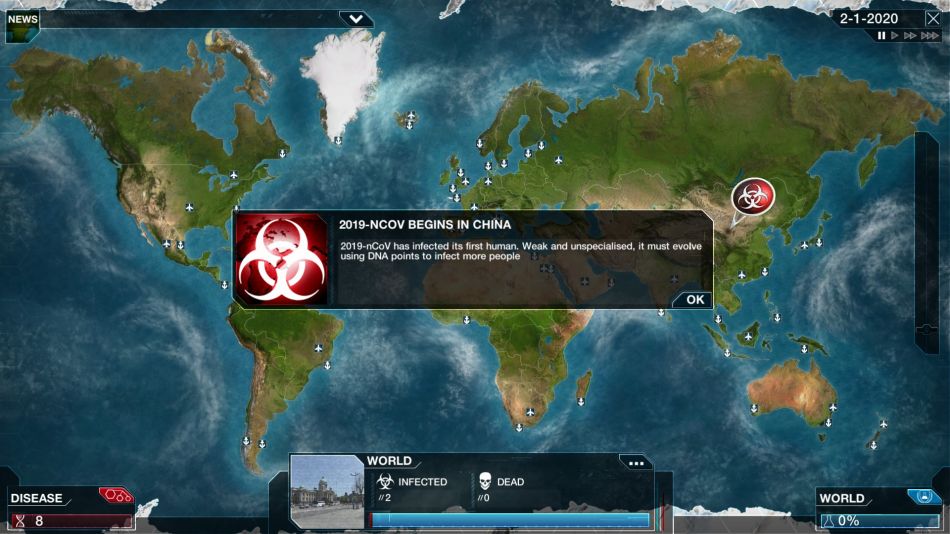 This sudden surge has led the developer, Ndemic Creations, to release a statement to remind people it's only a game and not a scientific model to follow:
The Coronavirus outbreak in China is deeply concerning and we've received a lot of questions from players and the media.

Plague Inc. has been out for eight years now and whenever there is an outbreak of disease we see an increase in players, as people seek to find out more about how diseases spread and to understand the complexities of viral outbreaks.

We specifically designed the game to be realistic and informative, while not sensationalising serious real-world issues. This has been recognised by the CDC and other leading medical organisations around the world.

However, please remember that Plague Inc. is a game, not a scientific model and that the current coronavirus outbreak is a very real situation which is impacting a huge number of people. We would always recommend that players get their information directly from local and global health authorities.
It's definitely a fascinating game though, and I think it's only natural for people curious about how such things work and spread to take a look at it.
You can pick up Plague Inc: Evolved on Steam where it's 60% off until January 27 in the big Steam sale. Also on Humble Store but no sale there right now.
Some you may have missed, popular articles from the last month: