I'm always on the hunt for new and exciting games, a big fan currently of deck-building strategy games of all kinds. This never-ending search recently led me to the free Nethercard Kingdom and I want more.
Unlike most deck-builders, the combat in Nethercard Kingdom happens in real-time. You have to build a deck of assorted cards, each with their own mana cost. As you battle, your mana constantly refills allowing you to play these cards which form your troops who battle out in real-time, plus you can also use spells.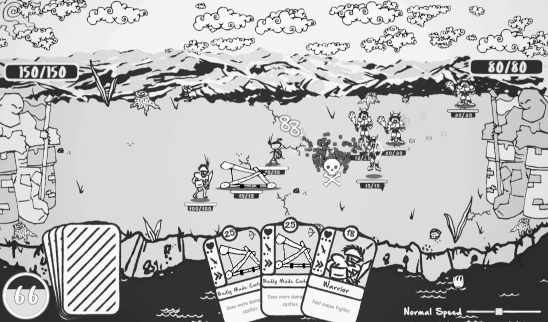 The idea is to use your head a bit, place down what you think is going to beat the other player and hopefully destroy their castle at the other side before they manage to destroy yours. A simple, light-hearted take on a deck-builder and while the current build is quite short it's a great example of what can be done and I very much want to see this expanded into something bigger.
It's currently free with a WebGL in-browser version on itch.io and they recently released downloadable builds too, including one for Linux.
Find Nethercard Kingdom free on itch.io.
Some you may have missed, popular articles from the last month: