Say hello to GOAT (Godot Open Adventure Template), a new open source project template for Godot Engine aimed at helping developers to create 3D adventure games.
Licensed under the permissive MIT license, this fully featured project template has a ton of features built for it including a simple inventory system, interacting with objects, playing voice recordings with subtitles, and changing game settings. It's meant for 3D first-person games with a sweet item pick up and inspect feature seen in many other adventure games.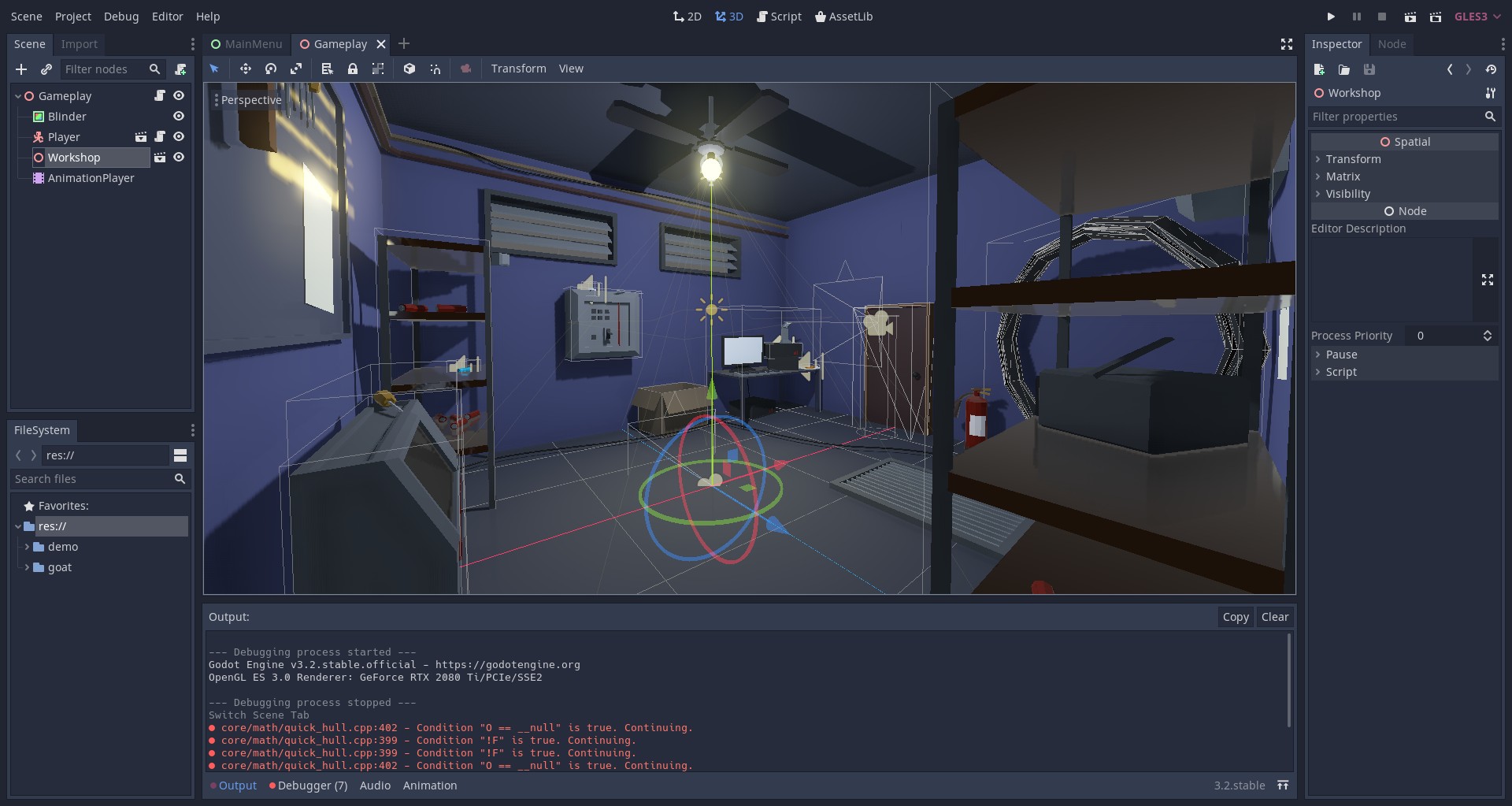 There's plenty of other advanced features inside as well like interactive screens, letting the player touch buttons on screens inside the game like on a computer. All the typical types of interactions we've come to know and love from 3D adventure and puzzle games available for others to learn from with an open source project for an open source game engine—brilliant!
Seeing more and more like this arrive for Godot Engine is amazing. It's not just enough to be open source and gradually advance features through each version, it also needs a lot of community content like this that other engines have. Fantastic work from Miskatonic Studio.
I had a play around with it myself and it's actually great!
You can find GOAT (Godot Open Adventure Template) on GitHub, it requires Godot Engine 3.2.
Some you may have missed, popular articles from the last month: