Boxelware have officially set a date for their spectacular space sandbox game, Avorion, to leave Early Access.
On March 9, the Early Access sticker is being removed as they will consider it complete enough for anyone to jump in, build a ship and explore space. Until that date, they're still going through all the finishing touches as well as releasing a massive update soon to overhaul the ship generator for various factions (as everything in the game is made from blocks).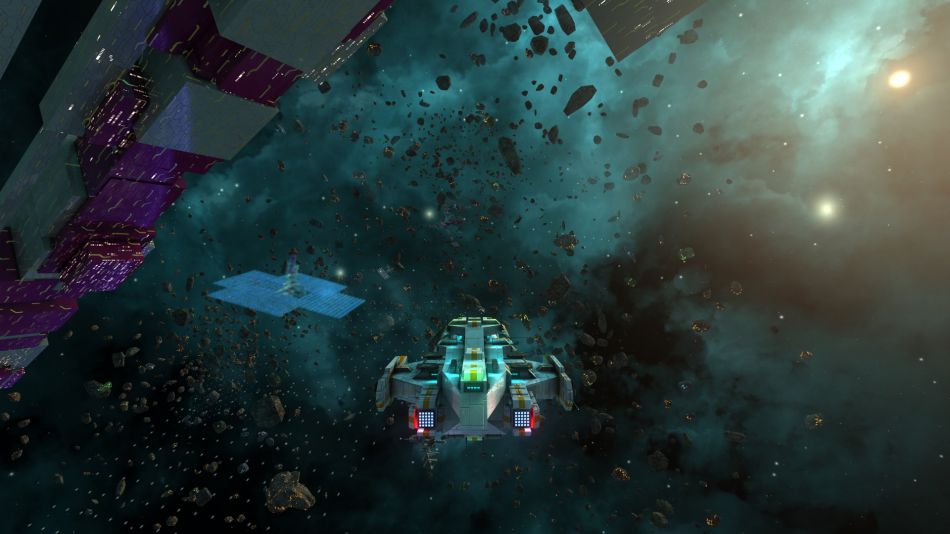 They also teased some other major bits coming including "faction economy and faction eradication, as well as more more bosses and one major, galaxy-wide end-game event" which sounds awesome.
As they mentioned before but they're doing so again to be clear, the 1.0 release is not the end. Free updates and DLC are planned. For a whole year they're developing new content, with support lasting at least another year after that for whatever bugs arise. If the game continues to sell, then all additions and support timings can be extended. One of the first post-release updates is going to be a "feature-creep" update to add in lots of small requests.
While in Avorion you cannot leave your ship to walk around anywhere, it makes up for by having a polished experience for almost everything else. Building a ship is fun, exploring space is incredible with the seriously good background art and overall it just feels great to play through. Amplified further if you play with others, as Avorion can be played alone or on servers so it ticks a lot of boxes.
You can buy Avorion on Humble Store and Steam.
Some you may have missed, popular articles from the last month: