Today, AMD officially made the Ryzen Threadripper 3990X available as a seriously high-end desktop processor. Along with that, System76 jumped in right away to give it as an option on their powerful Thelio Major.
Coming with a huge amount of cores, the Threadripper 3990X certainly isn't cheap in the region of around $3,990/£3,696. For that you get a lot of everything though with 64 cores, 128 threads, PCIe 4.0 support, 32MB L2 cache with a base clock of 2.9GHz up to 4.3GHz boost. It's a monster. For gaming, quite likely serious overkill but if you play games and do plenty of content creation, compiling software and things like that all those cores will obviously come in handy. Nothing like playing a game while all your work is going on in the background eh? Find out more here.
If you're after a Linux system with it right away, Linux-focused hardware vendor System76 are coming in hot with the Thelio Major now having the option to configure it with a 3990X. System76 said they spent a lot of time on the internals to accommodate such a powerful CPU. From the press release that was sent over:
Optimizing for the heat produced by a 280 watt, 64-Core CPU was a significant engineering undertaking. We added a large 5.5" (140mm) duct that pulls cool air in from the side of the system, directs it across the heat sink, and exhaust through the rear. This has the added benefit of physically compartmentalizing GPU and CPU heat sources and the air that's pulled in to cool them.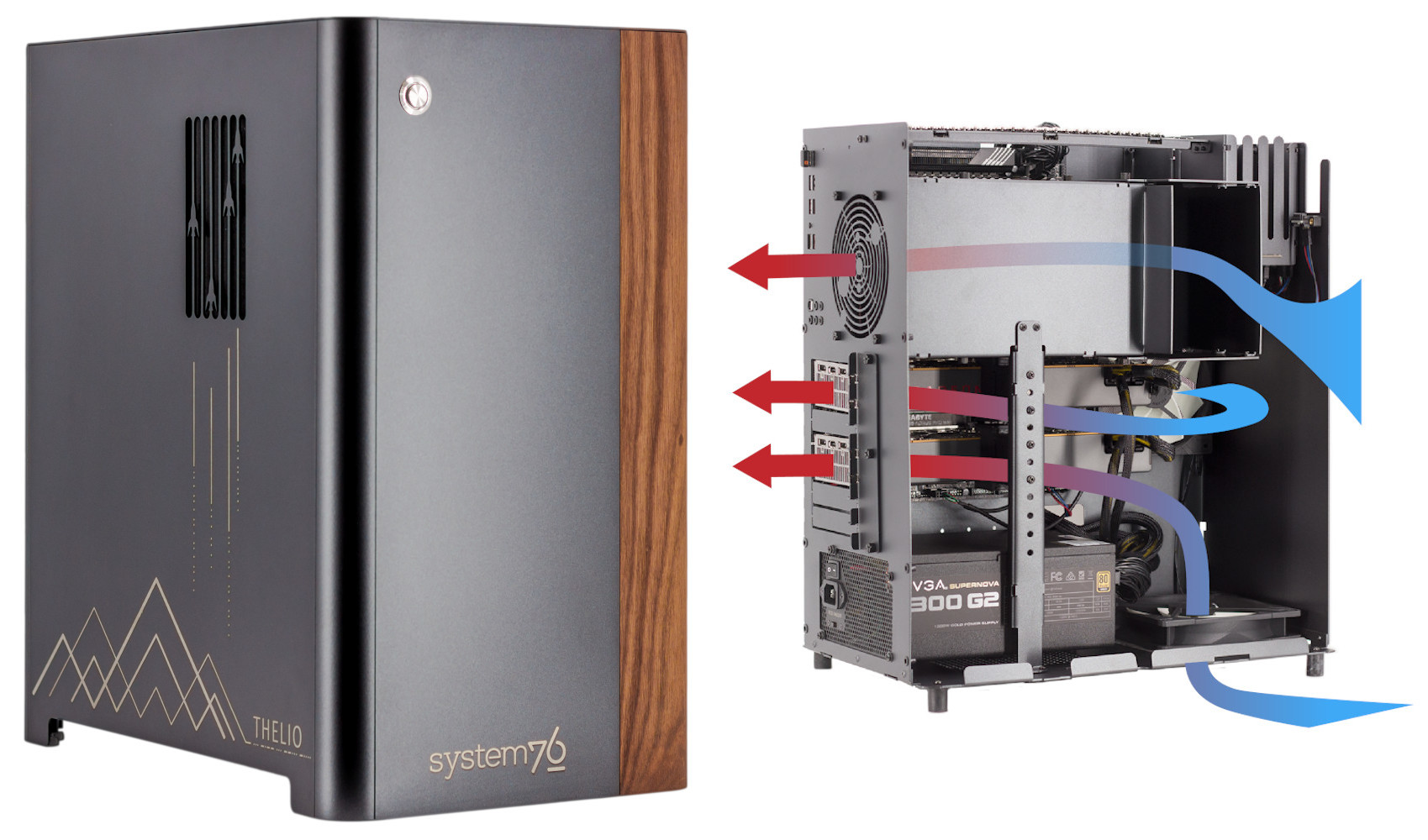 I have some serious computer envy right now looking over the possible specifications of the Thelio Major. You can become envious too using their special landing page which shows some of the tests you can try on your current CPU. Trying out the circular motion blur test detailed on it, which the 3990X can do in around 44 seconds, my current Intel i7 i7 5960x took almost 3 and a half minutes!
You can see more about the Thelio Major from System76 on their official site.
Some you may have missed, popular articles from the last month: